Favourite
Build Planer is on Patchlevel 7.2.5
Wolf Sister
Abilities / Skills
Championsystem
Sets
Clone Build
Show Description
Help
Alliance

Race

Class

Mundusstone

Skill points
0

/ 481
Champion points
0

/ 3600
Class

Please select a class in the top menu.

Weapon

Two Handed
One Hand and Shield
Dual Wield
Bow
Destruction Staff
Restoration Staff

Armor

Light Armor
Medium Armor
Heavy Armor

World

Legerdemain
Soul Magic
Werewolf
Vampire
Scrying
Excavation

Alliance War

Guild

Thieves guild
Dark Brotherhood
Fighters Guild
Mages Guild
Undaunted
Psijic-Order

Racial

Please select a race in the top menu.

Craft

Alchemy
Blacksmithing
Clothing
Woodworking
Provisioning
Enchanting
Jewelcrafting
Build description
A brawler tank that utilizes many weird things to call everyone to her and then melt them. Tormenter is the backbone of this build, turning Stampede and Brutal Pounce into a group provoke. Especially great if you don't love to taunt just one or two enemies, and would prefer to be the center of an enemy swirl. Craglorn is a breeze with this solo, but even more so in a group, and your DPSs will love you.

The balance between werewolf and human is important to how this works.

Werewolf is our heavy tank, best at single targets or cutting down fodder.
~ +15% Stamina Recovery while slotted (human front bar and ww form)
~ +30% Max Stamina
~ +18% Wapon and Spell Damage
~ -10% Damage Taken
~ +30% Movement Speed
~ 50% more Heavy Attack Stamina
~ 2 Direwolves - which apply 30% snare and Minor Maim (-5% damage done) to enemies
~ Major Fortitude (+5948 Physical and Spell resistance)
~ Major Savagery (+2629 Weapon Critical)
~ Major Brutality (+20% Weapon Damage)
~ Minor Courage (+215 Weapon and Spell Damage) to you and your group
And that's just for transforming! The werewolf toolkit is truly comprehensive, giving us access to Empower, Major Breach, Off Balance, more Minor Maim, great Magicka and Stamina Heals, burst damage, AoE damage, fear, group provoke, a unique Weapon and Spell Damage buff, Health and Stamina recovery, Disease Bleed and Physical damage!
The only downside is +25% damage from poison and +10% damage from fighter's guild skills. In my experience, these are only really a problem in PvP though, and even then barely so.
She can suffer against absolute swarms, but that's where being human comes in.

Her human form is our stalwart tank, but this is just what I use. The back and forth of Sun Shield and Brawler means she's never without a powerful shield, and more enemies just means more targets, so no issues no matter how big the swarm gets. Having more shield than health is very common with this, and there is certainly enough of a toolset here to survive most things. It's pretty intensive to play though, so when I feel like going wild or I'm struggling to take down some heavier hitters, that's when werewolf comes in.

The thing that really makes this build work is the recovery though. Magicka and Stamina are equally useful to us, and as long as we have one then we're probably not going down easily. This lets us see-saw between the two, recovering one while the other keeps us upright. That's why the stacking of raw and % recovery actually works here, because that focus lets us get on with using all our shields and heals without worrying about resource management. The recovery gets crazy high here, like 2000+ on all of them kind of high.

I've been using Torc of Tonal Constancy for a while, and it's good no doubt, but it forces a playstyle that's very intense and risky, so I think that Gaze of Sithis could be the winner here, bring the health recovery back into the 4000s. We don't really want to be blocking in this build, as blocking means we're not shielding, so the downside actually pushes the build towards its intended playstyle too.

Last of all, Tormentor is totally fine in solo and PvP content for the resistances, but if you want to push the envolope there I'd recommend a set of Eternal Vigor. It'll add some good reactivity to your regen without having to react yourself.
Action Bars
1

1

2

3

4

5

R
2

1

2

3

4

5

R
Champion Rank:
0
Attributes
Magicka

Health

Stamina

Sets
5x

Willow's Path

5x

Tormentor

1x

Gaze of Sithis

1x

Engine Guardian
Passive Abilities
No passive abilities selected
Spent:
0
Back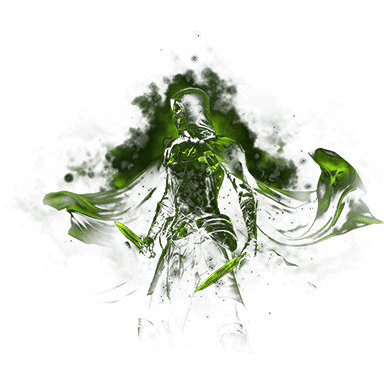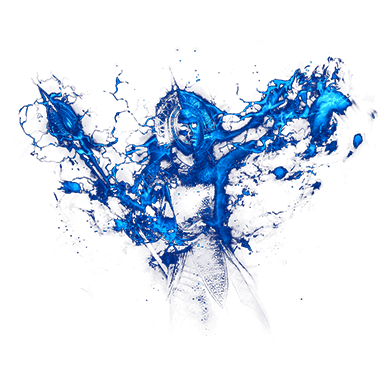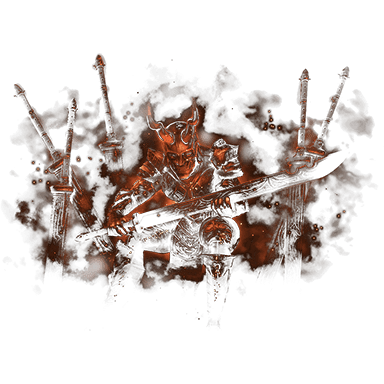 Craft

0
Warfare

0
Fitness

0
Hold down the shift key to unlock the next rank.
Set parts
Here you can find the overview of the set parts that are suggested for this build.
Slot
Set
Armor Type
Quality
Trait
Enchantment
Head
Gaze of Sithis
Heavy Armor
Mythic

Invigorating

Glyph of Prismatic Defense
Shoulders
Engine Guardian
Heavy Armor
Legendary

Invigorating

Glyph of Prismatic Defense
Hand
Willow's Path
Heavy Armor
Legendary

Invigorating

Glyph of Prismatic Defense
Chest
Tormentor
Heavy Armor
Legendary

Reinforced

Glyph of Prismatic Defense
Waist
Willow's Path
Heavy Armor
Legendary

Invigorating

Glyph of Prismatic Defense
Legs
Tormentor
Heavy Armor
Legendary

Invigorating

Glyph of Prismatic Defense
Feet
Willow's Path
Heavy Armor
Legendary

Invigorating

Glyph of Prismatic Defense
Neck
Tormentor
Accessories
Legendary

Infused
Glyph of Prismatic Recovery
Ring
Tormentor
Accessories
Legendary

Infused
Glyph of Prismatic Recovery
Ring
Tormentor
Accessories
Legendary

Infused
Glyph of Prismatic Recovery
Slot
Set
Weapon Type
Quality
Trait
Enchantment
1. Actionbar
Main hand
Willow's Path
Sword (Two-Handed)
Legendary

Infused
Glyph of Hardening
Offhand
Willow's Path
Sword (Two-Handed)
Legendary

Infused
Glyph of Hardening
2. Actionbar
Main hand
Willow's Path
Healing Staff
Legendary

Infused

Glyph of Weakening
Offhand
Willow's Path
Healing Staff
Legendary

Infused

Glyph of Weakening