Geschrieben am 17.01.2021 - 11:40:34
New feature: Ingame build export
Hello everyone, we have integrated a great new feature in the testing phase. On ESOUI you can now find the "ESO-Skillfactory.com Build Export" AddOn. With the help of this AddOn you can easily transfer skills, champion points and much more into the skill planner with a single chat command.

You can install the AddOn either via Minion or manually via the following link: https://www.esoui.com/downloads/info2899-ESO-Skillfactory.comBuildExport.html

In the game, enter the command /skillfactory export. A dialog to open the skill planner URL will appear.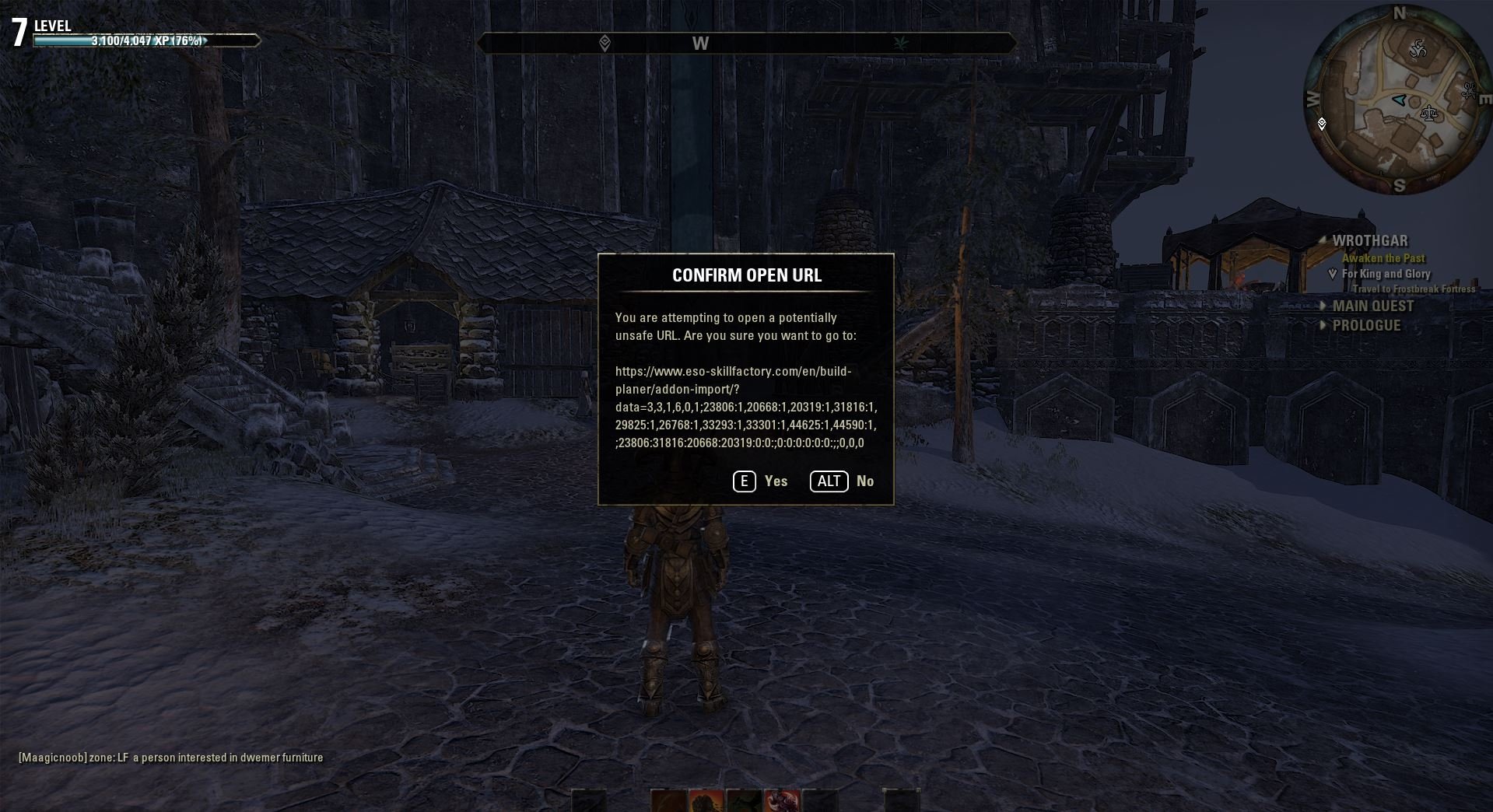 We would appreciate your feedback on the new feature. You can leave bug reports in our ESO-Skillfactory-Discord #support channel or let us know with the contact form on this website.