Favourite
Build Planer is on Patchlevel 7.2.5
The Sun and The Moon
Abilities / Skills
Championsystem
Sets
Clone Build
Show Description
Help
Alliance

Race

Class

Mundusstone

Skill points
0

/ 481
Champion points
0

/ 3600
Class

Please select a class in the top menu.

Weapon

Two Handed
One Hand and Shield
Dual Wield
Bow
Destruction Staff
Restoration Staff

Armor

Light Armor
Medium Armor
Heavy Armor

World

Legerdemain
Soul Magic
Werewolf
Vampire
Scrying
Excavation

Alliance War

Guild

Thieves guild
Dark Brotherhood
Fighters Guild
Mages Guild
Undaunted
Psijic-Order

Racial

Please select a race in the top menu.

Craft

Alchemy
Blacksmithing
Clothing
Woodworking
Provisioning
Enchanting
Jewelcrafting
Build description
A damage/healer that can cast a spell with her hands tied. She's a celestial warrior, calling fire and ice from the stars to face death with eyes wide.

If you keep all of her buffs up well, her light attacks hit like a minotaur.

This build isn't really designed for the highest end content, it's my character that just uses all of my favourite skills and looks the coolest. Her dps is still healthy though, and most importantly she's really fun and varied.


Alternate sets for intensive healing:
~ Replace Trainee, Belharza and weapons with Curse Eater
~ Replace Ice Furnace with Spell Power Cure or Ebon Armory, depending on what's lacking.
~ Replace Valkyn Skoria with Symphony of Blades.
~ Equip skills like hidden grove as needed.
Action Bars
1

1

2

3

4

5

R
2

1

2

3

4

5

R
Champion Rank:
0
Attributes
Magicka

Health

Stamina

Sets
5x

The Ice Furnace

2x

Valkyn Skoria

2x

Armor of the Trainee

2x

Perfected Spectral Cloak

1x

Belharza's Band

1x

Perfected Crushing Wall
Passive Abilities
No passive abilities selected
Spent:
0
Back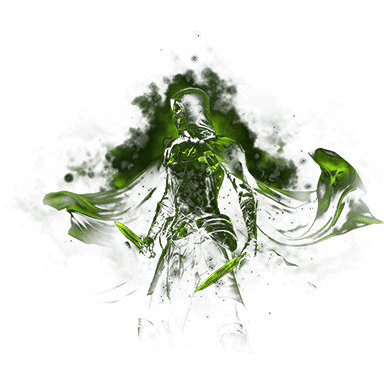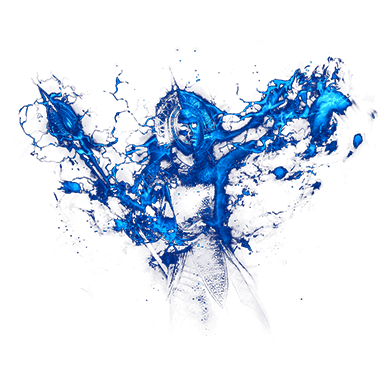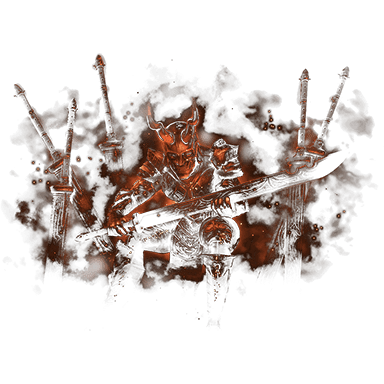 Craft

0
Warfare

0
Fitness

0
Hold down the shift key to unlock the next rank.
Set parts
Here you can find the overview of the set parts that are suggested for this build.
Slot
Set
Armor Type
Quality
Trait
Enchantment
Head
Valkyn Skoria
Medium Armor
Legendary

Infused

Glyph of Magicka
Shoulders
Valkyn Skoria
Light Armor
Legendary

Divines

Glyph of Magicka
Hand
Armor of the Trainee
Light Armor
Legendary

Divines

Glyph of Magicka
Chest
The Ice Furnace
Heavy Armor
Legendary

Reinforced

Glyph of Magicka
Waist
Armor of the Trainee
Light Armor
Legendary

Divines

Glyph of Magicka
Legs
The Ice Furnace
Heavy Armor
Legendary

Infused

Glyph of Magicka
Feet
The Ice Furnace
Heavy Armor
Legendary

Divines

Glyph of Magicka
Neck
The Ice Furnace
Accessories
Legendary

Arcane

Glyph of Magicka Recovery
Ring
Belharza's Band
Accessories
Mythic

Arcane

Glyph of Magicka Recovery
Ring
The Ice Furnace
Accessories
Legendary

Arcane

Glyph of Magicka Recovery
Slot
Set
Weapon Type
Quality
Trait
Enchantment
1. Actionbar
Main hand
Perfected Spectral Cloak
Axe
Legendary

Nirnhoned

Glyph of Flame
Offhand
Perfected Spectral Cloak
Axe
Legendary

Sharpened

Glyph of Frost
2. Actionbar
Main hand
Perfected Crushing Wall
Flame Staff
Legendary

Infused

Glyph of Shock
Offhand
Perfected Crushing Wall
Flame Staff
Legendary

Infused

Glyph of Shock