Favourite
Build Planer is on Patchlevel 7.2.5
(DK) Drachenritter Tank PVE | Dungeon, (Raid)
Abilities / Skills
Championsystem
Sets
Clone Build
Show Description
Help
Alliance

Race

Class

Mundusstone

Skill points
0

/ 481
Champion points
0

/ 3600
Class

Please select a class in the top menu.

Weapon

Two Handed
One Hand and Shield
Dual Wield
Bow
Destruction Staff
Restoration Staff

Armor

Light Armor
Medium Armor
Heavy Armor

World

Legerdemain
Soul Magic
Werewolf
Vampire
Scrying
Excavation

Alliance War

Guild

Thieves guild
Dark Brotherhood
Fighters Guild
Mages Guild
Undaunted
Psijic-Order

Racial

Please select a race in the top menu.

Craft

Alchemy
Blacksmithing
Clothing
Woodworking
Provisioning
Enchanting
Jewelcrafting
Build description
Stand: 21.07.2108 (Sommersend)

Rüstung + Schild + Waffen

Traits (mein Standard): Frontbar Waffe und Schild | Backbar Froststab
5 Rüstungs-Teile schwer, Robust; Kopf mittel, Robust evtl. Erfüllt; Schulter leicht Robust
Ringe Erfüllt oder Kräftigend
Schild Robust
Beide Waffen Erfüllt | Alternativ Froststab Verteidigend

Traits (Alternativ): Beide Bars Waffe und Schild
5 Rüstungs-Teile schwer, Robust; Kopf mittel, Robust evtl. Erfüllt; Schulter leicht Robust
Ringe Erfüllt oder Kräftigend
Beide Schilde Robust
Beide Waffen Erfüllt

Glyphen
Rüstung und Schilde: Prismatische Verteidigung (Verzauberung = Mit mehreren Effekten; Hakeijo)
Schmuck: Abschirmen (Verzauberung = Schildspiel; Kaderi)
Frontbar: Zerschmettern (Verzauberung = Zerschmetterer, Deteri)
Backbar: Schwächung (Verzauberung = Schwächung, Okori)

Sets
ca. 40k Leben, 20k Magicka, 21k Ausdauer, gebufft je 32k – 33k Resistenzen, Magicka-Reg 900, Lebens-Reg 1000

5 Teile Ebenerzarsenal (Nicht auf Waffen oder Schild)
5 Teile Der Grüne Pakt
2 Teile Monsterset: Hochwärter

Alternative Sets
Torugs Pakt
Verteidigender Krieger
Seuchendoktor
Monsterset: Schwarmmutter
Monsterset: Blutbrut

Skillleiste
Die hier beschriebene Skillleiste ist hauptsächlich für Verliese geeignet.

In den meisten Raids können die Würgenden Krallen und der Unerbittliche Griff durch die Fähigkeit des Psijik-Ordens Tief in Gedanken und das Gleichgewicht ersetzt werden.

Ein ebenfalls guter Skill, um Eure Gruppe zu buffen sind die Eruptiven Waffen.

In manchen Fällen kann auch die Effiziente Läuterung von Vorteil sein.

Tränke
Essenz des Lebens
Stellt Leben, Magicka und Ausdauer wieder her und erhöht die (Lebens)-Magicka-und (Ausdauer)-Regeneration.

Buff-Food
Langflossenpastete mit Melonensoße
Erhöht zwei Stunden maximales Leben um 4462, maximale Ausdauer und Magicka um 4105

CP-Verteilung (750)
Der Turm: Kriegsherr (20), Fokus zerschlagen (19)
Die Liebende: Arkanist (64), Tenazität (64)
Der Schatten: Schattenhafter Schutz (81), Gelenkigkeit (2)
Der Lehrling_: Gesegnet (64), Elementarexperte (64),
Der Atronach: Waffenmeister (28), Experte für physische Waffen (19)
Das Ritual: Kräftig (75)
Das Schlachtross: Unangreifbar (66)
Die Fürstin: Dickhäutig (51), Elementarverteidiger (27), Abgehärtet_ (27)
Der Fürst: Schnelle Erholung_ (56), Fokus auf schwere Rüstung (23)

LG
Angelt im Sumpf, @TRedCarp

PS:
Viel Spaß beim Ausprobieren!
Bei Fragen und Anregungen gerne melden.
Action Bars
1

1

2

3

4

5

R
2

1

2

3

4

5

R
Champion Rank:
0
Attributes
Magicka

Health

Stamina

Sets
Passive Abilities
No passive abilities selected
Spent:
0
Back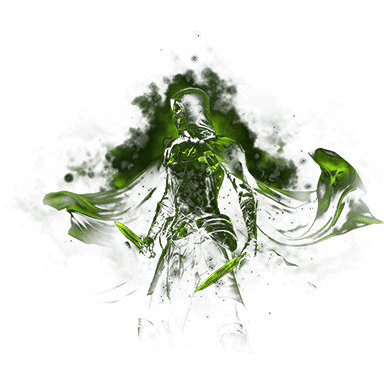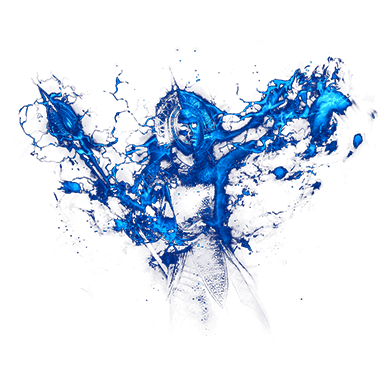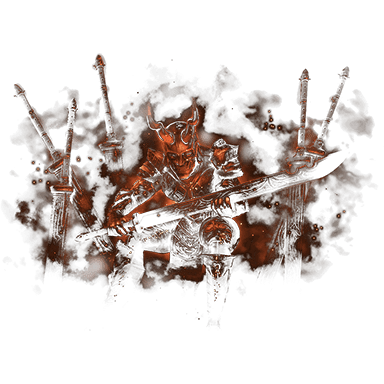 Craft

0
Warfare

0
Fitness

0
Hold down the shift key to unlock the next rank.
Set parts
Here you can find the overview of the set parts that are suggested for this build.
Slot
Set
Armor Type
Quality
Trait
Enchantment
Slot
Set
Weapon Type
Quality
Trait
Enchantment
1. Actionbar
2. Actionbar