Favourite
Build Planer is on Patchlevel 7.2.5
''DK Magica'' Off-tank, PvP/PvE polyvalent (Aneme)
Abilities / Skills
Championsystem
Sets
Clone Build
Show Description
Help
Alliance

Race

Class

Mundusstone

Skill points
0

/ 481
Champion points
0

/ 3600
Class

Please select a class in the top menu.

Weapon

Two Handed
One Hand and Shield
Dual Wield
Bow
Destruction Staff
Restoration Staff

Armor

Light Armor
Medium Armor
Heavy Armor

World

Legerdemain
Soul Magic
Werewolf
Vampire
Scrying
Excavation

Alliance War

Guild

Thieves guild
Dark Brotherhood
Fighters Guild
Mages Guild
Undaunted
Psijic-Order

Racial

Please select a race in the top menu.

Craft

Alchemy
Blacksmithing
Clothing
Woodworking
Provisioning
Enchanting
Jewelcrafting
Build description
Il s'agit ici du build de notre personnage principal, réfléchi et réévalué très fréquemment. L'objectif est donc de pouvoir le jouer dans tous les types de contenus avec des changements minimes et faciles à appliquer.
Le gameplay recherché est celui d'un off-tank avec un gros potentiel de burst et de survivabilité, au détriment de la mobilité.
Il en résulte un build très polyvalent, et actuellement extrêmement puissant en PvP arènes !
En PvP :
- La première barre est mono-cible. L'
Armure
doit être toujours active, et la
Cautérisation
le plus régulièrement possible. On lance
Poigne Implacable
une, deux voir trois fois, et les
Flammes dévorantes
une fois dés que possible. Dés 3 ou 4 stacks sur le
Fouet
on s'en sert pour burst très fort un ennemi !
- La seconde barre sert aux combats de groupe, où on préfère être au centre de la mêlé. La fin du mana signifie généralement une mort rapide, il ne faut donc pas hésiter à charger des attaques lourdes.
En PvE tank:
- Le rôle du tank est de taunter et maintenir de puissants buffs pour son groupe. Ainsi en première barre :
Remplacez (3)
Flammes Dévorantes
par
Mise à sac
(Arme&Bouclier) pour le taunt
Remplacez (4)
Cautérisation
par
Bouclier Fragmenté
(Coeur Terrestre), Il s'agit la pierre angulaire du build ! A maintenir toute les 20 secondes minimum pour un bouclier, du soins personnel et 10% de dégâts pour le groupe, et aussi pour récupérer de la vigueur pour bloquer.
Remplacez (ult)
Bond Féroce
par
Discipline du bouclier
(Arme&Bouclier)
- La seconde barre gère les buffs et les larges groupes d'ennemis.
Remplacez (ult)
Étoile filante
par
Cor agressif
(Assaut) pour un boost de dégâts à votre groupe.
Conseils de Stuff (Base PvP):
-
L'Armure du débutant
(Tête et Épaules, Légères) vous pouvez le remplacer par des pièces de sets monstrueux, à l'unité.
https://elderscrollsonline.wiki.fextralife.com/Armor+of+the+Trainee+Set
-
Ensemble du Provocateur
(Torse/Jambes et Bijoux)
https://elderscrollsonline.wiki.fextralife.com/Rattlecage+Set
-
Airain fortifié
(Gants/Ceinture/Bottes, Arme&Bouclier et Bâton de feu)
https://elderscrollsonline.wiki.fextralife.com/Fortified+Brass+Set
15/04/21 : On avait des difficultés de gestion de mana, qui manquait trop vite. Après quelques calculs, Nous avons découvert que remplacer le duo armure lourde +
Armure du trameur
par une armure légère d'
Airain fortifié
permettait en fait une meilleure résistance que l'armure lourde (2% de plus), et aussi une meilleur gestion du mana et de la pénétration grâce aux traits d'armure légère.
Action Bars
1

1

2

3

4

5

R
2

1

2

3

4

5

R
Champion Rank:
0
Attributes
Magicka

Health

Stamina

Sets
Passive Abilities
No passive abilities selected
Spent:
0
Back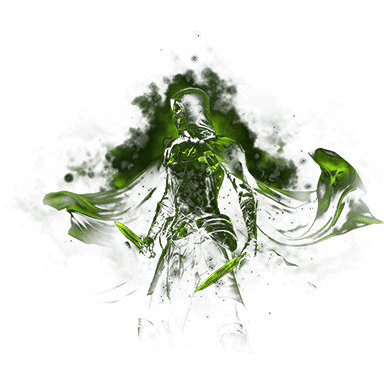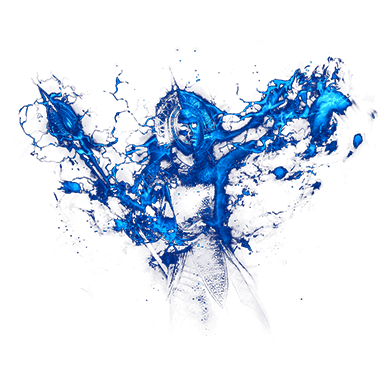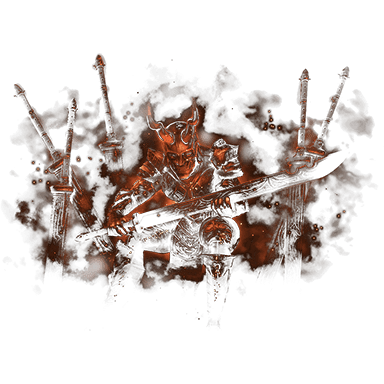 Craft

0
Warfare

0
Fitness

0
Hold down the shift key to unlock the next rank.
Set parts
Here you can find the overview of the set parts that are suggested for this build.
Slot
Set
Armor Type
Quality
Trait
Enchantment
Slot
Set
Weapon Type
Quality
Trait
Enchantment
1. Actionbar
2. Actionbar