Favourite
Build Planer is on Patchlevel 7.2.5
Kaiserlicher Drachenritter Tank/ DD
Abilities / Skills
Championsystem
Sets
Clone Build
Show Description
Help
Alliance

Race

Class

Mundusstone

Skill points
0

/ 481
Champion points
0

/ 3600
Class

Please select a class in the top menu.

Weapon

Two Handed
One Hand and Shield
Dual Wield
Bow
Destruction Staff
Restoration Staff

Armor

Light Armor
Medium Armor
Heavy Armor

World

Legerdemain
Soul Magic
Werewolf
Vampire
Scrying
Excavation

Alliance War

Guild

Thieves guild
Dark Brotherhood
Fighters Guild
Mages Guild
Undaunted
Psijic-Order

Racial

Please select a race in the top menu.

Craft

Alchemy
Blacksmithing
Clothing
Woodworking
Provisioning
Enchanting
Jewelcrafting
Build description
Dies ist ein Kaiserlicher Drachenritter Tank mit einer Schadensleiste als Zweitwaffe zum Leveln. Die gezeigten Skillleisten sind rein dazu gedacht, schnellstmöglich Stufe 50 zu erreichen, ein wenig Schaden zu fahren um auch alleine gut durch das Spiel zu kommen und zur gedachten Endskillung als PvE Tank bereits die entsprechenden Fähigkeiten zu leveln.

Im niedrigen Levelbereich bis Level 45 kann auch mit dem Tankbaum ohne Probleme die mittlere Rüstung mit gelevelt werden, jedoch empfiehlt es sich direkt auf 7 Teile schwere Rüstung zu gehen. Dabei ist darauf zu achten das die schwere Rüstung entsprechend mit Glyphen zu verzaubern ist. Das Leben sollte sehr schnell auf über 20k sein. Bis Level 50 reicht als Tank ein Leben von ca. 25k, alles was dann noch möglich ist sollte in Stamina gesteckt werden.

Als Set Teile für den Tank sind 5 Teile Histrinde Pflicht, hier am besten Torso, Füße, Beine, Waffe und Schild. Schmuck und die übrigen 4 Rüstungs-/ Waffenteile können erst mal durch ein variables Set aufgefüllt werden. Je nach Geschmack.
Im Veteranenbereich empfehle ich das Fußsoldatenset, da dort durch die 3 Schmuckteile, Hentze und Taille ein weiterer 5er Bonus freigeschaltet werden kann. Kopf und Schultern sollten nach Möglichkeit mit dem 2er Set Malubeth oder Blutbrut ausgestattet werden.

Besteht dennoch Interesse im Solo Content mehr Schaden zu fahren, empfiehlt sich 7 Teile mittlere Rüstung zu tragen. Hier auf jeden Fall 5 Teile Hundings Zorn (Zwei Waffen, Torso, Helm, Schultern). Die restlichen 4 Rüstungsteile könnne mit z.B. Stille der Nacht aufgefüllt werden. Schmuck ist erst mal variabel. Es empfiehlt sich zwei Dolche zu führen, dies erhöht die Schnelligkeit der Angriffe. Einen der Dolche am besten mit Waffenschaden und den anderen mit Ausdauerregenration verzaubern. Da wir bis zum Levelbereich als Mundusstein den Krieger auswählen, welcher den Waffenschaden erhöht, rate ich dazu alle Rüstungsteile auf Göttlich herzustellen, dies steigert unseren Waffenschaden noch mal um ein vielfaches.
Action Bars
1

1

2

3

4

5

R
2

1

2

3

4

5

R
Champion Rank:
0
Attributes
Magicka

Health

Stamina

Sets
Passive Abilities
No passive abilities selected
Spent:
0
Back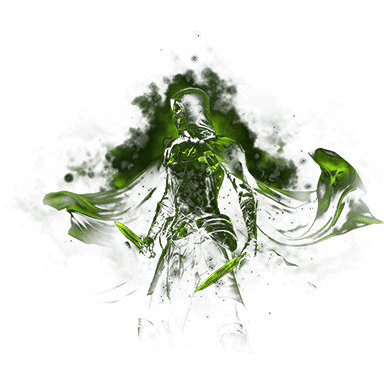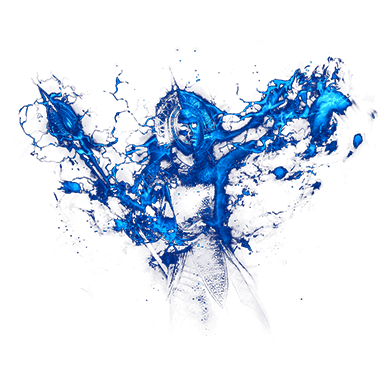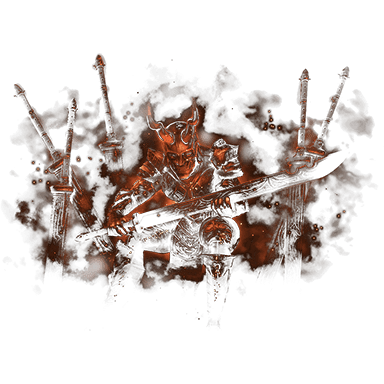 Craft

0
Warfare

0
Fitness

0
Hold down the shift key to unlock the next rank.
Set parts
Here you can find the overview of the set parts that are suggested for this build.
Slot
Set
Armor Type
Quality
Trait
Enchantment
Slot
Set
Weapon Type
Quality
Trait
Enchantment
1. Actionbar
2. Actionbar