Favourite
Build Planer is on Patchlevel 7.1.6
One Shot Willy
Abilities / Skills
Championsystem
Sets
Clone Build
Show Description
Help
Alliance

Race

Class

Mundusstone

Skill points
0

/ 481
Champion points
0

/ 3600
Class

Please select a class in the top menu.

Weapon

Two Handed
One Hand and Shield
Dual Wield
Bow
Destruction Staff
Restoration Staff

Armor

Light Armor
Medium Armor
Heavy Armor

World

Legerdemain
Soul Magic
Werewolf
Vampire
Scrying
Excavation

Alliance War

Guild

Thieves guild
Dark Brotherhood
Fighters Guild
Mages Guild
Undaunted
Psijic-Order

Racial

Please select a race in the top menu.

Craft

Alchemy
Blacksmithing
Clothing
Woodworking
Provisioning
Enchanting
Jewelcrafting
Build description
Sets:
5 Teile Eleganz, alles auf max Magicka
Items: Erhöht Waffenschaden um x
3 Items: Erhöht maximale Magicka um y
4 Items: Erhöht maximale Magicka um y
5 Items: Eleganz: Schaden durch leichte und schwere Angriffe um 10% erhöht.
(Beispiele für x: Lvl.45:75, Lvl.V8:100, Lvl.V14:118/121)
(Beispiele für y: Lvl.45:562, Lvl.V8:753, Lvl.V14:888/911)

3Teile Magnus, alles max Magicka, 1 schwer, 1 mittel
2 Items: Gewährt 22 bis 843/967 Maximale Magicka
3 Items: Gewährt 3 bis 112/129 Magickaregeneration

3 Teile Willenskraft, alles auf max Spelldmg.
2 Items: Erhöht maximale Magicka um x
3 Items: Erhöht Magieschaden um y
(Beispiele für x: Lvl.15:421, Lvl.35:759, Lvl.V4:1113, Lvl.V15:1383, Lvl.V16:1400/1451)
(Beispiele für y: Lvl.15:56, Lvl.35:101, Lvl.V4:148, Lvl.V15:184, Lvl.V16:186/193)

Ziel des Builds ist es mit voll aufgeladenen schweren Angriffen des Flammenstabs maximalen Damage rauszuhauen, sodass die Gegner innerhalb einer Sekunde sterben.
Um den Schaden eurer schweren Destro Angriffe zu pushen benötigt ihr viel Magicka, Spellpower und Crit.

Magicka:
Dunkelelf:+9%
Magierlicht:+5%
3 Magierfähigkeiten: +6%
unerschrockene: +6%
=+25% Magicka

Spellpower:
Willenskraft, Magnus +3 Schmuckverzauberungen=5 Spellpower boni
+20% Spellpower durch Degeneration
Hinzu kommen:
40%-150% mehr Schaden durch geschmolzenes Arsenal
20% mehr Damage durch Macht der Gilde
7% mehr damage durch Dunkelelf
8% mehr Damage durch Kampfgebet
12% mehr Damage durch Trifokus (Passive Zerstörungsstab)
10% mehr durch Eleganz
20% mehr Damage wenn die Standarte steht
ca. 38% mehr Damage durch Championpunkte
ggf. 35% bei reflekt
=127% fix, 300% max.
Bei einem crit nochmal 50% mehr!


Crit:
10% Standard
12% Championpunkte
10% leichte rüstung
10% Magierlicht
=42% Crit, erhöhbar durch Crit auf Waffe, wobei ich hier nirn bevorzugen würde

Ein voll aufgeladener schwerer Angriff macht bei den Stats an magicka und Magiedurchdringung ca 8.000 Schaden, ihr macht mit fixen 127% Erhöhung 18160 Schaden, wenn ihr kritisch trefft 22160 Damage und maximal 36.000 Schaden, wobei hier der gegner schon enorm wenig Leben haben muss und es euch dann nichts bringt.
Aber man kann von einem Schaden zwischen 18k-30k rechnen!

1. Kampfgebet
2. geschmolzenes Arsenal
3. gegner mit zerstörerischer Faust in die Luft hauen
4. Degeneration zünden und neben her schweren Angriff aufladen
5. Gegner vernichten
6. wenn reflektiert wird, einfach zurückwerfen und sich über Bonusschaden freuen!
Action Bars
1

1

2

3

4

5

R
2

1

2

3

4

5

R
Champion Rank:
0
Attributes
Magicka

Health

Stamina

Sets
Passive Abilities
No passive abilities selected
Spent:
0
Back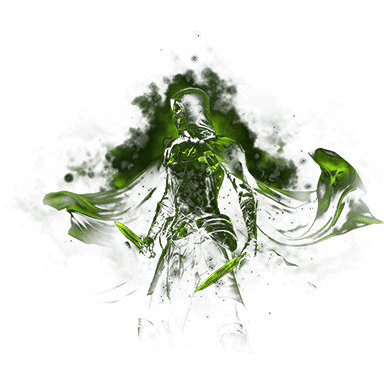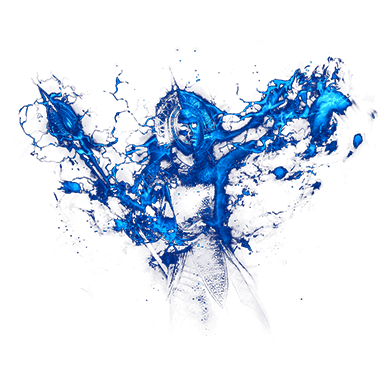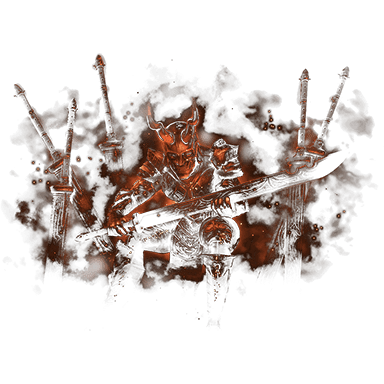 Craft

0
Warfare

0
Fitness

0
Hold down the shift key to unlock the next rank.
Set parts
Here you can find the overview of the set parts that are suggested for this build.
Slot
Set
Armor Type
Quality
Trait
Enchantment
Slot
Set
Weapon Type
Quality
Trait
Enchantment
1. Actionbar
2. Actionbar