Favourite
Build Planer is on Patchlevel 7.1.6
Simple GroupPvE StamDK no-expensive-potions
Abilities / Skills
Championsystem
Sets
Clone Build
Show Description
Help
Alliance

Race

Class

Mundusstone

Skill points
0

/ 481
Champion points
0

/ 3600
Class

Please select a class in the top menu.

Weapon

Two Handed
One Hand and Shield
Dual Wield
Bow
Destruction Staff
Restoration Staff

Armor

Light Armor
Medium Armor
Heavy Armor

World

Legerdemain
Soul Magic
Werewolf
Vampire
Scrying
Excavation

Alliance War

Guild

Thieves guild
Dark Brotherhood
Fighters Guild
Mages Guild
Undaunted
Psijic-Order

Racial

Please select a race in the top menu.

Craft

Alchemy
Blacksmithing
Clothing
Woodworking
Provisioning
Enchanting
Jewelcrafting
Build description
This is a MINIMUM build (and it's how I play my DK), you can grab all the weapons and class passives if/once you have more skill points. I put some utility passives from Dark Brotherhood, Vampire and Assault but those are just suggestions (they really help moving around)
This skill bar is for when you WONT chug Essence of Weapon Power potions. You can use a regular Essence of Stamina potion if needed and still benefit from Maj Sav/Brut. That being said, the rest is pretty much copied from Alcast's build
https://alcasthq.com/eso-stamina-dragonknight-build-pve/
You can get the rest of the CP there. The food is Dubious Camoran Throne, nice and cheap.
Try and keep everything up (Claw on your priority target) and use Shrouded Daggers as your spammable. Your ult is Standard of Might, the other being frontbar'd only for the fighters guild passive. You don't want to cast molten whip, just keep his stacks as high as you can.
Good sets to use until farming Relequen (trial) and Kinra's (DLC dungeon) are:
Hunding's (craft)
Spriggan (overland)
Leviathan (dungeon)
Briarheart (overland)
Until you have the master weapons you can use a monster set (or if you find them cool, you can always drop the master daggers). Good options are:
Selene's
Stormfist
Velidreth
Kra'gh
Remember, as you are not frontbar'ing anything, you can have the 5 pieces of (i.e.) Relequen wherever you want. As long as you have 5/5/2/2 you will be fine. If your traits/enchants aren't perfect yet, there is no problem too. You can work there. The most important is to always LIGHT ATTACK WEAVE, manage your resources, learn the dungeon/trial mechanics and try to stay as still as possible so your healer can buff you.
Action Bars
1

1

2

3

4

5

R
2

1

2

3

4

5

R
Champion Rank:
0
Attributes
Magicka

Health

Stamina

Sets
5x

Kinras's Wrath

5x

Arms of Relequen

2x

Executioner's Blade

1x

Thunderous Volley
Passive Abilities
No passive abilities selected
Spent:
0
Back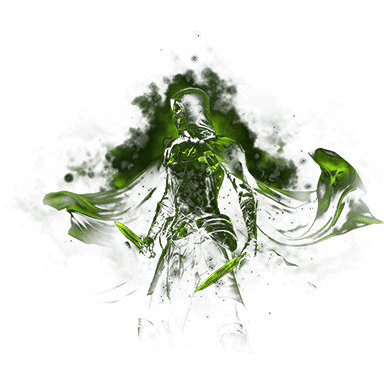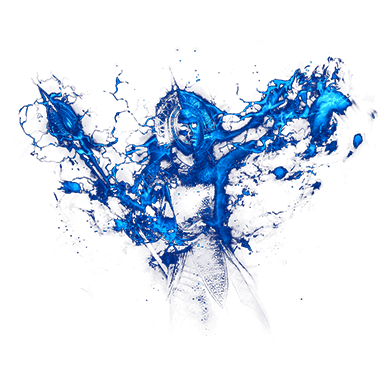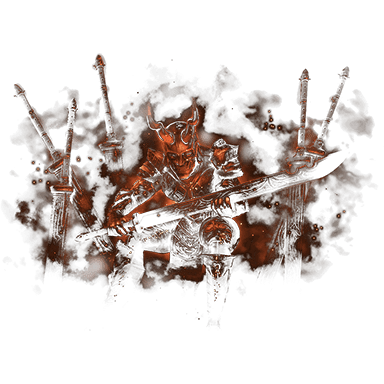 Craft

0
Warfare

0
Fitness

0
Hold down the shift key to unlock the next rank.
Set parts
Here you can find the overview of the set parts that are suggested for this build.
Slot
Set
Armor Type
Quality
Trait
Enchantment
Head
Kinras's Wrath
Medium Armor
Epic

Divines

Glyph of Stamina
Shoulders
Kinras's Wrath
Medium Armor
Epic

Divines

Glyph of Stamina
Hand
Kinras's Wrath
Medium Armor
Epic

Divines

Glyph of Stamina
Chest
Kinras's Wrath
Medium Armor
Epic

Divines

Glyph of Stamina
Waist
Kinras's Wrath
Medium Armor
Epic

Divines

Glyph of Stamina
Legs
Arms of Relequen
Medium Armor
Epic

Divines

Glyph of Stamina
Feet
Arms of Relequen
Medium Armor
Epic

Divines

Glyph of Stamina
Neck
Arms of Relequen
Accessories
Epic

Bloodthirsty

Glyph of Increase Physical Harm
Ring
Arms of Relequen
Accessories
Epic

Bloodthirsty

Glyph of Increase Physical Harm
Ring
Arms of Relequen
Accessories
Epic

Bloodthirsty

Glyph of Increase Physical Harm
Slot
Set
Weapon Type
Quality
Trait
Enchantment
1. Actionbar
Main hand
Executioner's Blade
Dagger
Legendary

Nirnhoned
---
Offhand
Executioner's Blade
Dagger
Legendary

Precise
---
2. Actionbar
Main hand
Thunderous Volley
Bow
Legendary

Infused

Glyph of Weapon Damage
Offhand
Thunderous Volley
Bow
Legendary

Infused

Glyph of Weapon Damage