Favourite
Build Planer is on Patchlevel 8.2.5
Stamcro AOE Bomb
Abilities / Skills
Championsystem
Sets
Clone Build
Show Description
Help
Alliance

Race

Class

Mundusstone

Skill points
0

/ 484
Champion points
0

/ 3600
Class

Please select a class in the top menu.

Weapon

Two Handed
One Hand and Shield
Dual Wield
Bow
Destruction Staff
Restoration Staff

Armor

Light Armor
Medium Armor
Heavy Armor

World

Legerdemain
Soul Magic
Werewolf
Vampire
Scrying
Excavation

Alliance War

Guild

Thieves guild
Dark Brotherhood
Fighters Guild
Mages Guild
Undaunted
Psijic-Order

Racial

Please select a race in the top menu.

Craft

Alchemy
Blacksmithing
Clothing
Woodworking
Provisioning
Enchanting
Jewelcrafting
Build description
In this build, it is all about utilizing both recourses efficiently, meaning taking advantage of the easily accessible amounts of weapon damage given by medium armor, and using the restoration staff to be able to use your magicka for healing without double dipping into your stamina for healing as well! And what better way to double dip, than to play it with a bosmer (wood elf) in combination with necromancers insane aoe damage and bursts!

With the hybridization changes, every offensive ability in the game now scales off of your highest offensive stat! What that means is, essentially if you are using the resistant flesh magicka heal, instead of the heal scaling off of your spell damage, it will now scale off of your highest offensive stat regardless of it being a magicka, or stamina ability. Furthermore, because you can achieve much higher weapon damage in comparison to our magicka counterparts, resistant flesh will heal for a lot more with weapon damage, than with spell damage.

The core principle of the build, is to use stamina to stay offensive with using core combat abilities, and using the resto staff to regen magicka, while using all magicka heals to sustain stamina to block and roll dodge when on the defensive. With the serpent mundus, this build will be recovering over 2200 Stamina recovery with the help of the food buff given by lava foot saltrice, the serpent mundus stone, and the alliance battle drought potion, which is more than enough to regenerate stamina while on the defensive, or when you are running low on stamina, and you switch to your back bar to sustain yourself.

The offensive part of this build, is to quickly burst your target down, while holding a lot of pressure after the initial burst. The burst window for this build, is to activate clever alchemist which is on your back bar. To do so, you drink a potion and you will be buffed 675 weapon damage. To continue, you will switch back to your front bar and initiate the burst combo, in which dawnbreaker will activate balorgh to give you another damage buff! The combo is as followed, caltrops > light attack > blastbones > light attack > whirlwind > light attack > dawn breaker > boneyard > synergy > light attack > blastbones > spam: (light attack > whirlwind). When not using dawnbreaker, substitute it for turn evil, to stun them with that instead. Lastly, the colossus ultimate is only for large aoe groups of enemies, like battlegrounds or open world pvp, in which will replace dawnbreaker or turn evil in the rotation combo.

The defensive part of this build, is to use the resto staff to regenerate magicka for your heals when you are defensive. When you are getting bursted down, or trying to sponge alot of damage pressure, instead of using your stamina pool, you can spam your magicka heals and when you run low, full heavy attacks regenerate more magicka! One quick tip, when you are ready to switch offensively, you can cast rapid regen so that you are tankier when offensive because you will not have flare on the front bar to mitigate 10% damage. Furthermore, there is no rotation, you use abilities accordingly, resistant flesh to stay topped off, keep bone armor and spirit mender up at ALL times, and use rapid regen when in full defensive mode, or using it to be tankier when offensive.

To summarize, stamina necromancer is a very lethal build because using dual wield allows for alot of aoe damage to single target enemies, making this build suitable for dueling, and 1vX scenarios. In combination with duel wield passives, and whirlwind, the execution on this build deals alot of damage, which synergizes well with the necromancers burst combo because whirlwind deals 100% more damage to enemies under 50% health, and the duel wield passive, gives you a 10% increased damage buff to whirlwind only to enemies under 25% health for a total of 110% more damage to any enemies under 25% health, which is why you spam whirlwind after a combo in case the burst is not enough to put an enemy down.
Action Bars
1

1

2

3

4

5

R
2

1

2

3

4

5

R
Champion Rank:
0
Attributes
Magicka

Health

Stamina

Sets
5x

Dagon's Dominion

4x

Clever Alchemist

2x

Balorgh

1x

Armor of the Trainee

1x

Markyn Ring of Majesty
Passive Abilities
No passive abilities selected
Spent:
0
Back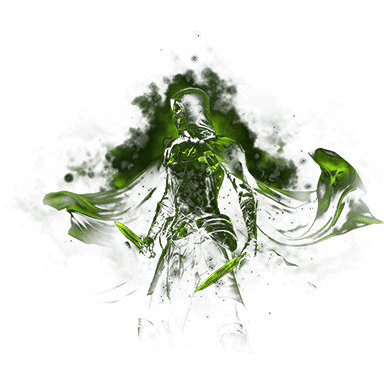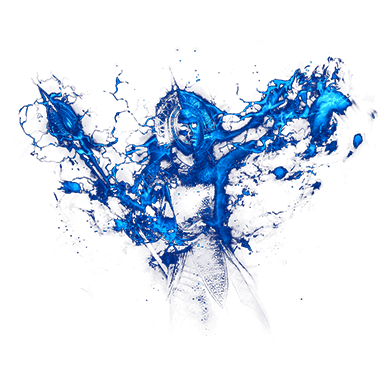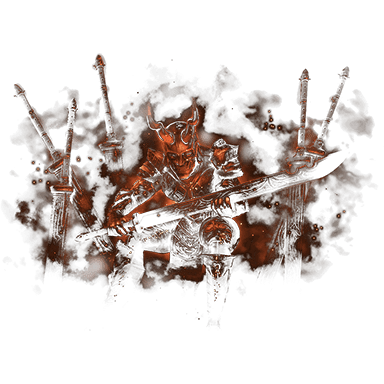 Craft

0
Warfare

0
Fitness

0
Hold down the shift key to unlock the next rank.
Set parts
Here you can find the overview of the set parts that are suggested for this build.
Slot
Set
Armor Type
Quality
Trait
Enchantment
Head
Balorgh
Medium Armor
Legendary

Impenetrable

Glyph of Prismatic Defense
Shoulders
Balorgh
Light Armor
Legendary

Impenetrable

Glyph of Stamina
Hand
Clever Alchemist
Medium Armor
Legendary

Impenetrable

Glyph of Stamina
Chest
Armor of the Trainee
Heavy Armor
Legendary

Reinforced

Glyph of Prismatic Defense
Waist
Dagon's Dominion
Medium Armor
Legendary

Impenetrable

Glyph of Stamina
Legs
Dagon's Dominion
Medium Armor
Legendary

Impenetrable

Glyph of Prismatic Defense
Feet
Dagon's Dominion
Medium Armor
Legendary

Impenetrable

Glyph of Stamina
Neck
Clever Alchemist
Accessories
Legendary

Harmony

Glyph of Decrease Physical Harm
Ring
Clever Alchemist
Accessories
Legendary

Harmony

Glyph of Decrease Physical Harm
Ring
Markyn Ring of Majesty
Accessories
Mythic

Harmony

Glyph of Decrease Physical Harm
Slot
Set
Weapon Type
Quality
Trait
Enchantment
1. Actionbar
Main hand
Dagon's Dominion
Mace
Legendary

Sharpened

Glyph of Weapon Damage
Offhand
Dagon's Dominion
Mace
Legendary

Sharpened

Glyph of Weapon Damage
2. Actionbar
Main hand
Clever Alchemist
Healing Staff
Legendary

Defending

Glyph of Weakening
Offhand
Clever Alchemist
Healing Staff
Legendary

Defending

Glyph of Weakening