Favourite
Build Planer is on Patchlevel 8.3.5
Thirsty Bone Riser
Abilities / Skills
Championsystem
Sets
Clone Build
Show Description
Help
Alliance

Race

Class

Mundusstone

Skill points
0

/ 484
Champion points
0

/ 3600
Class

Please select a class in the top menu.

Weapon

Two Handed
One Hand and Shield
Dual Wield
Bow
Destruction Staff
Restoration Staff

Armor

Light Armor
Medium Armor
Heavy Armor

World

Legerdemain
Soul Magic
Werewolf
Vampire
Scrying
Excavation

Alliance War

Guild

Thieves guild
Dark Brotherhood
Fighters Guild
Mages Guild
Undaunted
Psijic-Order

Racial

Please select a race in the top menu.

Craft

Alchemy
Blacksmithing
Clothing
Woodworking
Provisioning
Enchanting
Jewelcrafting
Build description
This is a support PvP build for the Icereach campaign.

Main actions consist in healing the group while surviving a lot of attacks, and secondly debuffing and stunning enemy players.

The idea behind it is to take the most possible advantage of the Argonian passive that gives great sustain to the character when drinks a potion. 2 sets are active at all times; Clever Alchemist and Iron Flask (front bar). The first will give you a lot weapon and spell damage (which translate into healing power) and the last one will give a ton of resistance. Both need to be IN COMBAT in order to proc, so just start with a light attack on your front bar to initiate combat and chug a potion right away.

FOOD: Witchmother's Potent Brew
POTS: Alliance Spell Draught. Buy this from Cyrodiil merchs, keep around 30 at all times and don't go crazy buying this pots since they get obsolete every 5 levels. This is your spammable pot to proc your sets.

NOTE: Make your Potion Speed Glyph Kuta, so you reduce the cooldown to 7 seconds and get a little window of 3 seconds unprotected from your set buffs.

SKILLS EXPLAINED: FRONT BAR

Radiating Regeneration: Don't spam this plssss! Just keep this nice healing over time up every 10 seconds. Even if we're not fighting keep this heal up in case we face unexpected enemies.

Spirit Guardian: This will grant you a nice sustain from the Necro passives increasing your stats recovery, it will heal you and other players passively, and also you'll transfer 10% of your damage taken to the poor spirit.

Combat Prayer: Please DO spam this. It's expensive but that's why we are using magicka reduce cost on jewelry. It will heal right away and give the ones in the area damage and resistance buffs.

Hungry Scythe: This is your main spammable for yourself. When the group needs some extra damage this is the skill that we need, specially hitting a group of enemies.

Inner Light: Mainly here for the passives, but also in case we're chasing a Nightblade little rat.

ULTI: Renewing Animation: AMAZING SKILL. You can use it even on random dead players if our party is alive, everyone is useful while we're fighting PvP players.

SKILLS EXPLAINED: BACK BAR

Agony Totem: Got buffs and all, but mainly here to fear enemies and keep them in place.

Beckoning Amor: If they use ranged attacks they will be pulled towards you. If this happens you know what to do with your nice necro AoEs.

Invasion: Cheap stamina skill. Your character is slow but this will help you move much faster than sprinting, it will also knock your opponents down.

Unnerving Boneyard: AMAZING SKILL. Not only will damage all the players in there, it will apply Major Breach on them. This skill must be sync with Dark Convergence to be really nasty.

Propelling Shield: Some dudes don't have any manners and drop oils on the guests knocking the door? No problem, just keep this shield up, chug your potion and heal the group, now we can take a nice hot oil shower.

ULTI: Replenishing Barrier: An ounce of prevention is worth a pound of cure. So yeah, before we rush into the flags like crazy freaks, let us have some protection so we don't get nuked in the process. (It will help your sustain too).
Action Bars
1

1

2

3

4

5

R
2

1

2

3

4

5

R
Champion Rank:
0
Attributes
Magicka

Health

Stamina

Sets
5x

Clever Alchemist

4x

Iron Flask

3x

Blessing of the Potentates

1x

Armor of the Trainee
Passive Abilities
No passive abilities selected
Spent:
0
Back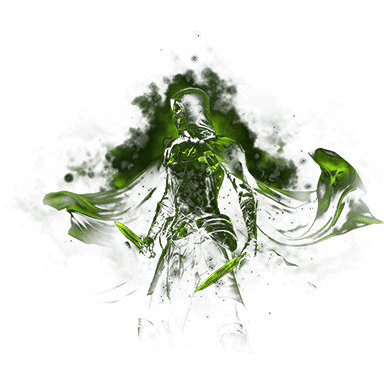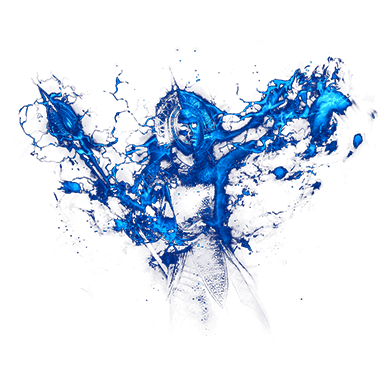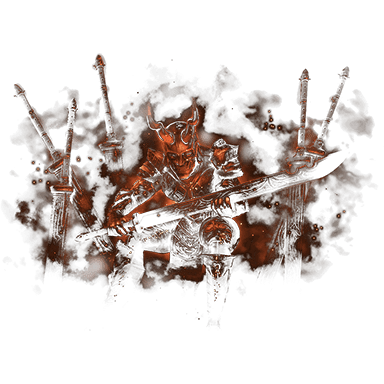 Craft

0
Warfare

0
Fitness

0
Hold down the shift key to unlock the next rank.
Set parts
Here you can find the overview of the set parts that are suggested for this build.
Slot
Set
Armor Type
Quality
Trait
Enchantment
Head
Armor of the Trainee
Heavy Armor
Epic

Reinforced

Glyph of Health
Shoulders
Iron Flask
Light Armor
Epic

Impenetrable

Glyph of Health
Hand
Clever Alchemist
Light Armor
Epic

Impenetrable

Glyph of Health
Chest
Clever Alchemist
Heavy Armor
Epic

Reinforced

Glyph of Health
Waist
Clever Alchemist
Light Armor
Epic

Impenetrable

Glyph of Health
Legs
Clever Alchemist
Heavy Armor
Epic

Reinforced

Glyph of Health
Feet
Clever Alchemist
Heavy Armor
Epic

Reinforced

Glyph of Health
Neck
Iron Flask
Accessories
Superior

Infused

Glyph of Potion Speed
Ring
Blessing of the Potentates
Accessories
Superior

Infused

Glyph of Reduce Spell Cost
Ring
Iron Flask
Accessories
Superior

Infused

Glyph of Reduce Spell Cost
Slot
Set
Weapon Type
Quality
Trait
Enchantment
1. Actionbar
Main hand
Iron Flask
Healing Staff
Epic

Powered

Glyph of Weapon Damage
Offhand
Iron Flask
Healing Staff
Epic

Powered

Glyph of Weapon Damage
2. Actionbar
Main hand
Blessing of the Potentates
Sword
Epic

Defending
Glyph of Hardening
Offhand
Blessing of the Potentates
Shield
Epic

Sturdy

Glyph of Health