Favourite
Build Planer is on Patchlevel 8.2.5
Aju's Nachtklinge - Stamina DPS (Imperial City / 2.1)
Abilities / Skills
Championsystem
Sets
Clone Build
Show Description
Help
Alliance

Race

Class

Mundusstone

Skill points
0

/ 484
Champion points
0

/ 3600
Class

Please select a class in the top menu.

Weapon

Two Handed
One Hand and Shield
Dual Wield
Bow
Destruction Staff
Restoration Staff

Armor

Light Armor
Medium Armor
Heavy Armor

World

Legerdemain
Soul Magic
Werewolf
Vampire
Scrying
Excavation

Alliance War

Guild

Thieves guild
Dark Brotherhood
Fighters Guild
Mages Guild
Undaunted
Psijic-Order

Racial

Please select a race in the top menu.

Craft

Alchemy
Blacksmithing
Clothing
Woodworking
Provisioning
Enchanting
Jewelcrafting
Build description
Komplett für Imperial City oder Patch 2.1 überarbeitet.

1. Skilleiste: Haupt-DPS-Leiste
Single Target:
Blendende Wut immer mit einem kompletten schweren Angriff abwechseln um die Stamina oben zu halten. Wer nicht genug Champion-Pukte für "Ausnutzer" im Baum "Ritual" hat kann auch den anderen Morph nehmen.
Blutung von Blutwahn sowie den Buff "Größere Brutalität" von Fliegender Klinge immer aktiv halten.
Buffs der 2. Skill-Leiste aktiv halten.

AoE: Pfeilhagel, Krähenfüße, Schleier der Klingen von Skilleiste 2 aktivieren und dann Stahltornado -> Krasser DPS, aber hohe Stamina kosten. Auslaugende Angriffe + Trank dämpfen den Stamina-Burn. Wenn die Feinde Sterben solltet ihr auf Skilleiste 1 sein, dann ist die Ulti direkt wieder voll aufgeladen wird, da 10 Punkte / Kill + Trank + reg usw...

Ulti: Seelenernte wurde gewählt um den Crit-Mulit um 10 % zu erhöhen und um die Ultimative Kraft schneller aufzuladen (+10/Kill). Verwendet die Ulti auf der 2 Leiste! Alternativ kann man hier auch Markelloser Dämmerbrecher verweden, aber bei ca 60% Crit Chance ist beides gleich gut.


2. Skilleiste: Buffs und Finisher
Krähenfüße und Pfeilhagel sind AoE und Singe-Target verwendbar.
Mörderklinge bei unter 25% spammen.
Auslaugende Angriffe und Unermüdlicher Fokus immer aktiv halten.
Ulti für AoE Situationen (Selbstschutz und DPS), aber immer gleich zu beginn des Kampfes!

Equip: Waffen-Schaden
z.B. Schattengänger, Hundings Zorn, Verwüster, Mutter der Nacht.
Man kommt ungebufft auf etwa 3000 Waffenschafen.
Ggf. noch etwas Rüstungsdurchdringung skillen oder eine 1h Keule verwenden.

Single-Target-DPS ist weit über 10k möglich. AoE weit über 40k.
Action Bars
1

1

2

3

4

5

R
2

1

2

3

4

5

R
Champion Rank:
0
Attributes
Magicka

Health

Stamina

Sets
Passive Abilities
No passive abilities selected
Spent:
0
Back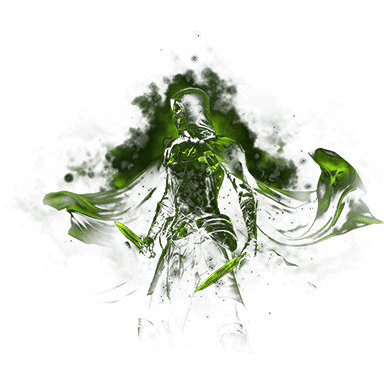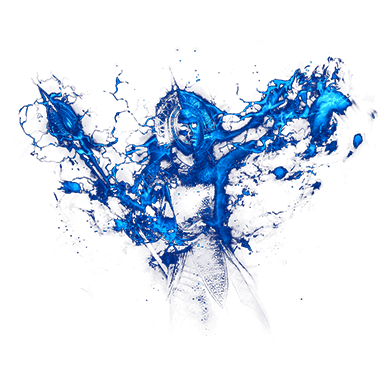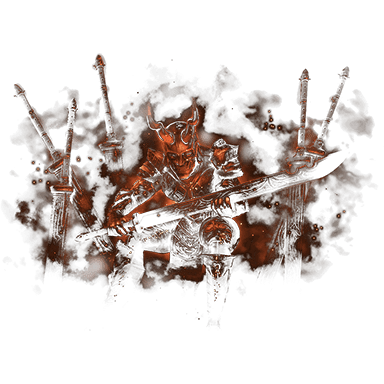 Craft

0
Warfare

0
Fitness

0
Hold down the shift key to unlock the next rank.
Set parts
Here you can find the overview of the set parts that are suggested for this build.
Slot
Set
Armor Type
Quality
Trait
Enchantment
Slot
Set
Weapon Type
Quality
Trait
Enchantment
1. Actionbar
2. Actionbar