Favourite
Build Planer is on Patchlevel 8.2.5
Alto Gato
Abilities / Skills
Championsystem
Sets
Clone Build
Show Description
Help
Alliance

Race

Class

Mundusstone

Skill points
0

/ 484
Champion points
0

/ 3600
Class

Please select a class in the top menu.

Weapon

Two Handed
One Hand and Shield
Dual Wield
Bow
Destruction Staff
Restoration Staff

Armor

Light Armor
Medium Armor
Heavy Armor

World

Legerdemain
Soul Magic
Werewolf
Vampire
Scrying
Excavation

Alliance War

Guild

Thieves guild
Dark Brotherhood
Fighters Guild
Mages Guild
Undaunted
Psijic-Order

Racial

Please select a race in the top menu.

Craft

Alchemy
Blacksmithing
Clothing
Woodworking
Provisioning
Enchanting
Jewelcrafting
Build description
Ganker for the Icereach campaign.

EN ESPAÑOL

Pre requisito: Ser vampiro nivel 3 para activar las pasivas de daño y mitigación.

Rotación:

1.- Prebuffear Relentless Focus y Leeching Strikes.
2.- Usar una poción de Alianza que te de Major Brutality.
3.- Usar Shadowy Disguise para asegurar el crítico.
4.- Activar Crushing Weapon.
5.- Usar Light Attack contra un oponente: Esto tendrá 2 efectos; el primero es que se activará Caluurion's Legacy y el segundo es que se activará Crushing Weapon generando Major Breach por 5 segundos.
6.- Pasarse a la barra frontal.
7.- Spammear Lethal arrow siempre cancelando la animación con un Light Attack (esto pone stacks en Relentless Focus y Leeching Strikes).
8.- Cuando el enemigo tenga menos de 25% de vida usar Impale para terminarlo.

NOTA: Si el enemigo no muere en 5 segundos volver a la barra de atrás y aplicar Crushing Weapon de nuevo para reactivar Major Breach. Y cada 10 segundos volver a repetir la rotación para volver a usar el proc de Caluurion's Legacy.
Action Bars
1

1

2

3

4

5

R
2

1

2

3

4

5

R
Champion Rank:
0
Attributes
Magicka

Health

Stamina

Sets
5x

Order's Wrath

4x

Caluurion's Legacy

2x

Wrath of the Imperium

1x

Lady Malygda
Passive Abilities
No passive abilities selected
Spent:
0
Back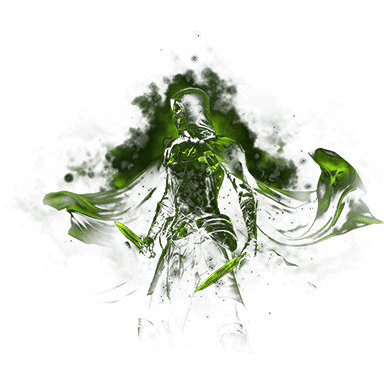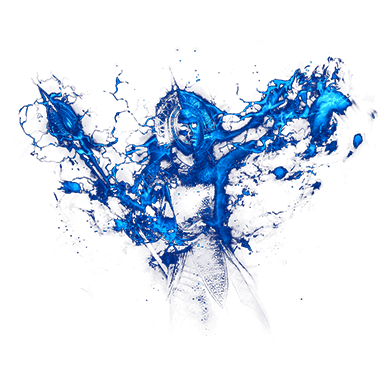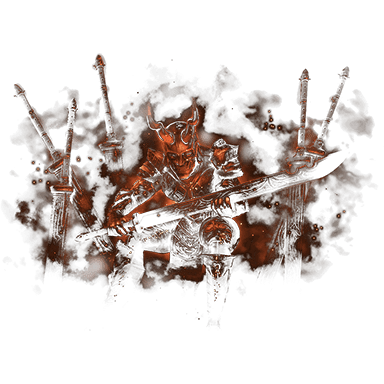 Craft

0
Warfare

0
Fitness

0
Hold down the shift key to unlock the next rank.
Set parts
Here you can find the overview of the set parts that are suggested for this build.
Slot
Set
Armor Type
Quality
Trait
Enchantment
Head
Lady Malygda
Medium Armor
Epic

Reinforced

Glyph of Stamina
Shoulders
Order's Wrath
Medium Armor
Epic

Impenetrable

Glyph of Stamina
Hand
Order's Wrath
Medium Armor
Epic

Impenetrable

Glyph of Stamina
Chest
Order's Wrath
Medium Armor
Epic

Reinforced

Glyph of Stamina
Waist
Caluurion's Legacy
Light Armor
Epic

Impenetrable

Glyph of Stamina
Legs
Order's Wrath
Medium Armor
Epic

Reinforced

Glyph of Stamina
Feet
Order's Wrath
Medium Armor
Epic

Impenetrable

Glyph of Stamina
Neck
Wrath of the Imperium
Accessories
Superior

Infused

Glyph of Increase Physical Harm
Ring
Caluurion's Legacy
Accessories
Superior

Infused

Glyph of Increase Physical Harm
Ring
Caluurion's Legacy
Accessories
Superior

Infused

Glyph of Increase Physical Harm
Slot
Set
Weapon Type
Quality
Trait
Enchantment
1. Actionbar
Main hand
Wrath of the Imperium
Bow
Epic

Sharpened

Glyph of Weapon Damage
Offhand
Wrath of the Imperium
Bow
Epic

Sharpened

Glyph of Weapon Damage
2. Actionbar
Main hand
Caluurion's Legacy
Bow
Epic

Defending

Glyph of Absorb Stamina
Offhand
Caluurion's Legacy
Bow
Epic

Defending

Glyph of Absorb Stamina