Favourite
Build Planer is on Patchlevel 7.2.5
Ausdauer Nachtklinge 2 Waffen/Bogen
Abilities / Skills
Championsystem
Sets
Clone Build
Show Description
Help
Alliance

Race

Class

Mundusstone

Skill points
0

/ 481
Champion points
0

/ 3600
Class

Please select a class in the top menu.

Weapon

Two Handed
One Hand and Shield
Dual Wield
Bow
Destruction Staff
Restoration Staff

Armor

Light Armor
Medium Armor
Heavy Armor

World

Legerdemain
Soul Magic
Werewolf
Vampire
Scrying
Excavation

Alliance War

Guild

Thieves guild
Dark Brotherhood
Fighters Guild
Mages Guild
Undaunted
Psijic-Order

Racial

Please select a race in the top menu.

Craft

Alchemy
Blacksmithing
Clothing
Woodworking
Provisioning
Enchanting
Jewelcrafting
Build description
Mein aktueller build, mit Fokus auf Schlachtfelder.

Vampirismus Stufe 4 für Unsichtbarkeit beim sprinten. Die +300 auf Waffenkraft wenn man nach Unsichtbarkeit oder Schleichen wieder sichtbar wird sind damit fast immer aktiv, wenn man in einen Kampf geht. Die Ausdauerregeneration ist unter aller Sau, allerdings regeneriert man beim sprinten ohnehin nicht. Sustain kommt durch Auslaugen, schwere Bogenangriffe und zwischendurch unsichtbar werden/zurückziehen.

Mit zu wenig ulti Punkten wechsle ich auch gerne zwischendurch auf Sellistrix als Monster Set, weil der stun das Team unterstützt, auch wenn man sich selbst noch zurückhält und mit dem Bogen in die Menge schießt.

Basis Waffenkraft ist ca auf 5k, Durchstoß bei 13k. Ich teste bei den Mundussteinen Krieger, Liebende und Turm

Mögliche temporäre Buffs auf Waffenkraft:
bis zu +300 Fokus
bis zu +500 Balorgh
+452 Bogen Glyphe
+300 Vampir Unsichtbarkeit
+20% verhüllte Dolche
+20% Allianz Ausdauer Trank

Mit Silbersplitter auf der Frontbar statt Überraschungsangriff spielt sich der build besser auf mittlere Entfernung und eignet sich bestens dazu, in Gruppen mit schon etwas reduzierten hp zu schießen, da man immer mehrere Gegner gleichzeitig trifft. Die Seuchenbruch Rüstung löst bisweilen auch Kettenreaktionen aus, wenn ein infizierter Gegner explodiert. Mit voll aufgeladenem Dämmerbrecher kann man dann auch schon mal aktiv in den Nahkampf gehen.
Action Bars
1

1

2

3

4

5

R
2

1

2

3

4

5

R
Champion Rank:
0
Attributes
Magicka

Health

Stamina

Sets
6x

Spriggan's Thorns

5x

Plaguebreak

2x

Balorgh
Passive Abilities
No passive abilities selected
Spent:
0
Back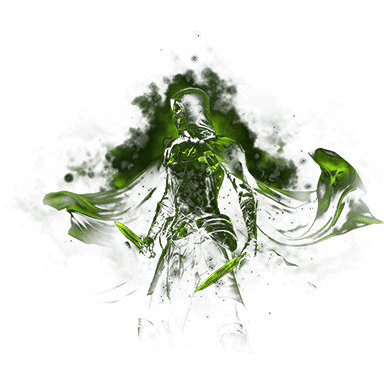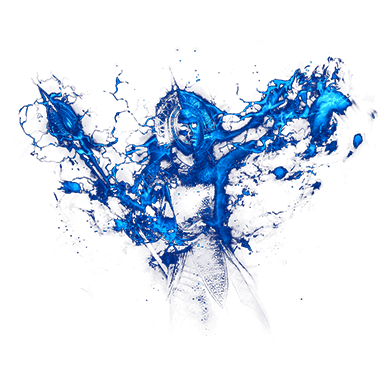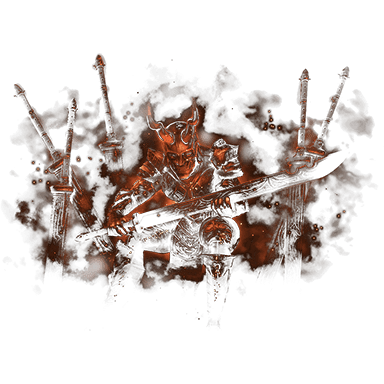 Craft

0
Warfare

0
Fitness

0
Hold down the shift key to unlock the next rank.
Set parts
Here you can find the overview of the set parts that are suggested for this build.
Slot
Set
Armor Type
Quality
Trait
Enchantment
Head
Balorgh
Heavy Armor
Legendary

Infused

Glyph of Prismatic Defense
Shoulders
Balorgh
Medium Armor
Legendary

Divines

Glyph of Stamina
Hand
Plaguebreak
Medium Armor
Legendary

Divines

Glyph of Stamina
Chest
Plaguebreak
Medium Armor
Legendary

Infused

Glyph of Prismatic Defense
Waist
Plaguebreak
Medium Armor
Legendary

Divines

Glyph of Stamina
Legs
Plaguebreak
Medium Armor
Legendary

Infused

Glyph of Prismatic Defense
Feet
Plaguebreak
Medium Armor
Legendary

Divines

Glyph of Stamina
Neck
Spriggan's Thorns
Accessories
Legendary

Infused

Glyph of Increase Physical Harm
Ring
Spriggan's Thorns
Accessories
Epic

Infused

Glyph of Increase Physical Harm
Ring
Spriggan's Thorns
Accessories
Epic

Bloodthirsty

Glyph of Increase Physical Harm
Slot
Set
Weapon Type
Quality
Trait
Enchantment
1. Actionbar
Main hand
Spriggan's Thorns
Sword
Legendary

Sharpened

Glyph of Shock
Offhand
Spriggan's Thorns
Mace
Legendary

Sharpened

Glyph of Frost
2. Actionbar
Main hand
Spriggan's Thorns
Bow
Legendary

Infused

Glyph of Weapon Damage
Offhand
Spriggan's Thorns
Bow
Legendary

Infused

Glyph of Weapon Damage