Favourite
Build Planer is on Patchlevel 8.2.5
Elniskat
Abilities / Skills
Championsystem
Sets
Clone Build
Show Description
Help
Alliance

Race

Class

Mundusstone

Skill points
0

/ 484
Champion points
0

/ 3600
Class

Please select a class in the top menu.

Weapon

Two Handed
One Hand and Shield
Dual Wield
Bow
Destruction Staff
Restoration Staff

Armor

Light Armor
Medium Armor
Heavy Armor

World

Legerdemain
Soul Magic
Werewolf
Vampire
Scrying
Excavation

Alliance War

Guild

Thieves guild
Dark Brotherhood
Fighters Guild
Mages Guild
Undaunted
Psijic-Order

Racial

Please select a race in the top menu.

Craft

Alchemy
Blacksmithing
Clothing
Woodworking
Provisioning
Enchanting
Jewelcrafting
Build description
Die DPS angelegenheit in der Skillung geht voraus über DW zu machen dazu nehm ich Bogen als Supp für mich selbst und für meine Gruppe.

1. Leiste

1. Schattenkleid 2. Überraschungsangriff 3. Schnelle Stöße 4. Blutwahn/Wirbelnde Klingen (in Bezug auf Adds und nicht Adds)/Dämpfende Magie, 5. Mörderklinge (Mörderisch :))

2. Leiste
1. Auslaugende Schläge/Durchdringende Markierung (letzteres vorallem im PvP)/, 2. Konzentrierte Angriffe/Meisterjäger (Nach Lust und Laune) 3. Giftschuss 4. Seelenschlingen/ 5. Kraftentzug/Flüchtiger Nebel/Degeneration

Der Damageaufbau geht bei single target mobs klarerweise über Schattenkleid -> Überraschungsangriff (dann sollte zumindestens mal die Hälfte schon getan sein, mit Schnelle Stöße und Mörderklinge sollte man dann schon den Rest gegeben haben.

Der Damageaufbau bei Bossen und Adds geht allerdings über Kraftentzug (11 % Waffenschadenerhöhung passend zu den anderen Waffenschadenerhöhungen der passiven des Klassenbaums), das Build basierend rein auf Stamina ist damit optimal ausgelegt wobei man wenn man nur auf PvE aus ist ruhig Durchdringende Markierung durch das Gegenstück davon ersetzen kann.

daher: Konzentrierte Angriffe -> Kraftentzug -> Schnelle Stöße -> Wirbelklinge -> Mörderklinge (optional sollten die Mobs noch nicht liegen, ansonsten bei Boss-Fights ohnehin ein Muss).

Als Ulti Vampirschwarm bzw. Schleier der Klingen (für Nicht Vampire kann man auch Seelenangriff bzw. Seelenfessel dazu packen).

Einhüllender Schwarm ist derzeit ein exzellenter Kombinationsskill mit anderen Skills, da man wenn man den schwarm fahren lässt in unsichtbarkeit gelangt und trotz unsichtbarkeit noch andere skills (wie wirbelnde Klingen z.B. oder Stahltornado) drücken kann.

Die Skills sind teilweise darauf angelegt Leben zurück zu holen und Waffenschaden boost bzw. Rüstungsdurchdringung :).
Es Bedarf auch viel Movement zwecks der Feuerschwäche bei Vampiren (und im Endcontent und V-Inis ist ja Movement ohnehin das Um und auf).

Stamina 49, 6 Mittlere Rüstung 1 Leichte Rüstung.

Update 5:
Verändert werden:

Seelenschlag wird herausgenommen stattdessen Seelenernte reingehaut.

Schnelle Stöße gibt jetzt keinen Attack-Speed mehr sondern erhöhten Angriff.

Seelenernte
verursacht nun 35 % mehr Schaden und erhöht zudem den Schaden, den ihr dem Ziel in den nächsten 6 Sekunden zufügt, um 20 %.

Außerdem werd ich vermutlich auch noch Gezielter Jäger dazu nehmen, da der Skill jetzt statt 2,7 sekunden cast-zeit nur noch 1,1 sek hat.
Action Bars
1

1

2

3

4

5

R
2

1

2

3

4

5

R
Champion Rank:
0
Attributes
Magicka

Health

Stamina

Sets
Passive Abilities
No passive abilities selected
Spent:
0
Back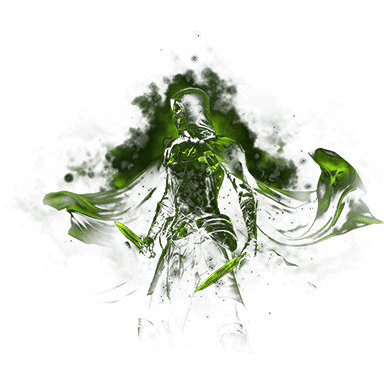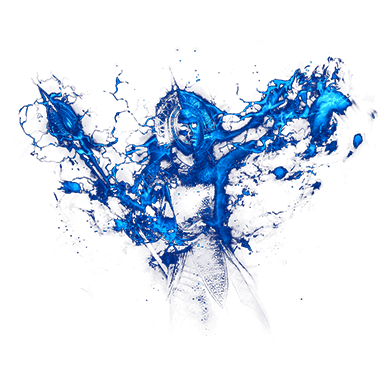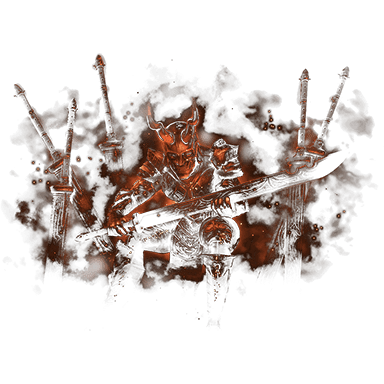 Craft

0
Warfare

0
Fitness

0
Hold down the shift key to unlock the next rank.
Set parts
Here you can find the overview of the set parts that are suggested for this build.
Slot
Set
Armor Type
Quality
Trait
Enchantment
Slot
Set
Weapon Type
Quality
Trait
Enchantment
1. Actionbar
2. Actionbar