Favourite
Build Planer is on Patchlevel 9.1.5
Nachtklinge 1HS Magier-Tank (outdated)
Abilities / Skills
Championsystem
Sets
Clone Build
Show Description
Help
Alliance

Race

Class

Mundusstone

Skill points
0

/ 541
Champion points
0

/ 3600
Class

Please select a class in the top menu.

Weapon

Two Handed
One Hand and Shield
Dual Wield
Bow
Destruction Staff
Restoration Staff

Armor

Light Armor
Medium Armor
Heavy Armor

World

Legerdemain
Soul Magic
Werewolf
Vampire
Scrying
Excavation

Alliance War

Guild

Thieves guild
Dark Brotherhood
Fighters Guild
Mages Guild
Undaunted
Psijic-Order

Racial

Please select a race in the top menu.

Craft

Alchemy
Blacksmithing
Clothing
Woodworking
Provisioning
Enchanting
Jewelcrafting
Build description
Sets: Sturmritter, Cyrodiils Licht (2/5 - Ringe), Magnus' Gabe / Skoria+Torugs

Diese Skillung hält nicht so viel aus, wie meine andere, reine Tankskillung. Mit einem HP Pool von 20-25k und Defwerten im Bereich von 25k ist sie dennoch gut gewappnet für alle normalen und Veteranen-Instanzen. Auch VetDSA, AÄ und HelRa gehen damit sehr gut, allerdings muss dazu auch die Gruppe adäquat sein. Der große Vorteil an dieser Skillung ist, dass sie mit ihren 25-30k Magicka 1800+ Magieschaden für einen Tank sehr guten Schaden verursacht. Dank der Auslaugenskills heilt man dabei noch so massiv, dass man mit raffinierter Spielweise und anständiger Gruppe in normalen/Veteranen Instanzen ohne Heiler auskommen kann. In einer normalen Konstellation hat es der Heiler dagegen sehr leicht und kann sich zu einem Großen Teil am Schaden beteiligen, was die GruppenDPS weiterhin erhöht.
Singletarget kann dieser Build ohne weiteres 4.5-8k DPS erreichen, gegen Gruppen (je nach Gruppe) 20- über 30k DPS.

Bei allem Was Deadra, Untot, Werwolf usw ist, empfehle ich z.B. den Verkrüppelnden Griff mit einem "Meisterjäger"-Morph auszutauschen. Dank der vielen DoTs procct dieser sehr oft und macht einen großen DPS Unterschied, speziell in Trashgruppen. Allgemein ist für diese Skillung auch der PvP-Skill "Krähenfüße" sehr effizient, was aber allgemein für Tanks gilt, da er auch hohe Aggro verursacht.

Als Traits nutze ich hier Standard DPS mit Göttlich auf den kleinen, und Erfüllt auf den großen Teilen. Für die Waffen nutze ich "geschärft".
Verzaubert wird genau in Abstimmung mit der Attributspunkteverteilung so, dass HP-Magickaverhältnis etwa dem Motto entspricht: "Ausreichend um zu überleben, dabei aber maximaler Schaden".

Als Bufffood empfehle ich Triple-Stats. Regeneration wird nicht wegen Auslaugender Schläge nicht gebraucht und Stats bringen Schaden und Survivability!

Vorgehen allgemein bei Trash:
Rein in die Gruppe, alle DoTs/HoTs loslassen und aufrecht erhalten, nur die wichtigsten/gefährlichsten Mobs spotten und dann wird Essenzsog gespammt. Klingt einfach? Ist es auch, sofern man noch ein wenig auf seine Gruppe achtet und die wichtigsten Mobs bei sich behält. Ein riesen Spaß macht es auf jeden Fall!

Vorgehen bei Bossen:
DoTs und Spot werden aufrecht erhalten (wichtig sind auch die Schatten, die bei dieser Skillung enormen Schaden verursachen). Der rest ist einfach: Lebensfluss spammen. Dank niedriger Kosten kann man das praktisch permanent. Hat man Ausdauerprobleme, helfen die Auslaugenden Angriffe. Durch den Spam bekommt man ausreichend regeneriert.
Action Bars
1

1

2

3

4

5

R
2

1

2

3

4

5

R
Champion Rank:
0
Attributes
Magicka

Health

Stamina

Sets
Passive Abilities
No passive abilities selected
Spent:
0
Back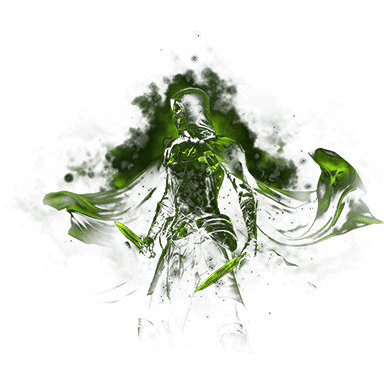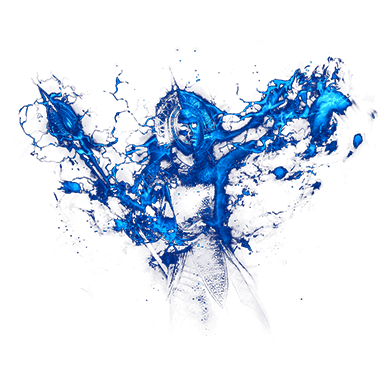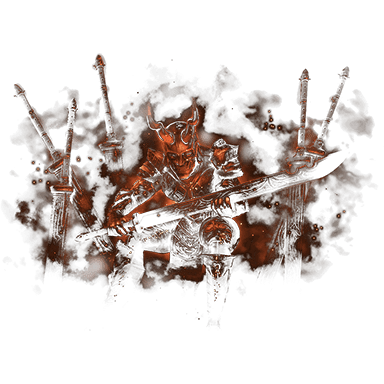 Craft

0
Warfare

0
Fitness

0
Hold down the shift key to unlock the next rank.
Set parts
Here you can find the overview of the set parts that are suggested for this build.
Slot
Set
Armor Type
Quality
Trait
Enchantment
Slot
Set
Weapon Type
Quality
Trait
Enchantment
1. Actionbar
2. Actionbar