Favourite
Build Planer is on Patchlevel 8.1.5
Rest in pieces [R.I.P.] <STA NB 2H;DW>
Abilities / Skills
Championsystem
Sets
Clone Build
Show Description
Help
Alliance

Race

Class

Mundusstone

Skill points
0

/ 484
Champion points
0

/ 3600
Class

Please select a class in the top menu.

Weapon

Two Handed
One Hand and Shield
Dual Wield
Bow
Destruction Staff
Restoration Staff

Armor

Light Armor
Medium Armor
Heavy Armor

World

Legerdemain
Soul Magic
Werewolf
Vampire
Scrying
Excavation

Alliance War

Guild

Thieves guild
Dark Brotherhood
Fighters Guild
Mages Guild
Undaunted
Psijic-Order

Racial

Please select a race in the top menu.

Craft

Alchemy
Blacksmithing
Clothing
Woodworking
Provisioning
Enchanting
Jewelcrafting
Build description
Der [R.I.P.]-Build ist aggressiv, kraftvoll und erbarmungslos! Ihr seht dem Gegner Auge in Auge und spürt die Kraft jedes einzelnen eurer Hiebe. Richtig umgesetzt, werden von euren Feinden nur Fetzen auf dem Schlachtfeld zurück bleiben.
Für Anfänger ist die Skillung nur eingeschränkt zu empfehlen, da der verursachte Schaden erheblich vom verwendeten Equip abhängt und sie sehr spezialisiert ist.

Schwierigkeit: ****
Schaden-Single: *****
Schaden-AOE: *****
Defensive: ***
Schnelligkeit: **
Support: *

Rassenempfehlung: Kaiserlicher wenn verfügbar, sonst Rothwadrone (AD), Dunmer (EP) und Bretone oder Khajiit (DC)(

Rüstungsempfehlungen:
Möglichst viel Waffenschaden und Ausdauer. Verzauberungen auf Ausdauer (Rüstungsteile), Ausdauerkosten senken (Schmuck), Rüstung brechen (Zweihandschwert) Waffenschaden erhöhen (Dolche). Waffen mit präzise schmieden, Rüstung je nach Teil mit erfüllt bzw. göttlich. Evtl. 1 Teil mit Nirngeschliffen.

Empfehlung 1 ("Ich hab 13 Wünsche frei!")
5*Hundings Zorn (Rüstungsteile)
3*Dreughkönigschlächter (Halskette, zwei Rüstungsteile)
4*Doppelbissige Schlange (Beide Ringe; beide Schwerter)
1*Zweihandschwert des Meisters

Empfehlung 2 ("Trag ich grade")
5*Hundings Zorn (Waffen, Rüstungsteile)
3*Dreughkönigschlächter (Halskette, zwei Rüstungsteile)
2*Schattengänger (beide Ringe)
1*Blutbrut (Kopf oder Schulter)

Empfehlung 3 ("Gut & Günstig)
5*Hundings Zorn
3*Aschegriff
2*Schattengänger (Ringe)

Spielweise:
Der Schlüssel zum Erfolg ist hier nicht, Rotation XY immer und immer zu wiederholen, sondern sich clever mit den verfügbaren beiden Leisten clever an verschiedene Situationen anzupassen.
Generell befinden sich auf Leiste 1 die Spam Attacken sowie die wichtigsten (De-)Buffs. Leiste 2 ist für Execute-Skills und zusätzliche Buffs reserviert.
Für Mobgruppen in Instanzen oder zum Solo-Farmen buffst du dich mit unermüdlicher Fokus (Kleinere Raserei, Kleinere Beständigkeit) , wechselst die Leisten, buffst Monumentum (Größere Brutalität) und Jäger des Bösen (Proc-Chance, Ausdauerwiederherstellung). Einen Mob aus der Gruppe markierst du mit Zeichen des Schnitters (Heilung und Größere Raserei wenn der stribt).
Action Bars
1

1

2

3

4

5

R
2

1

2

3

4

5

R
Champion Rank:
0
Attributes
Magicka

Health

Stamina

Sets
Passive Abilities
No passive abilities selected
Spent:
0
Back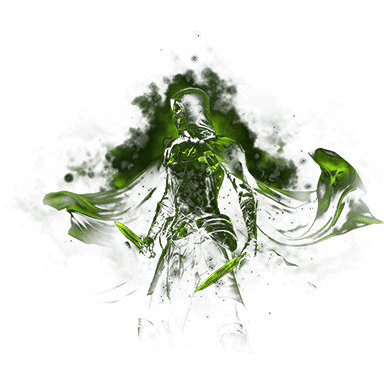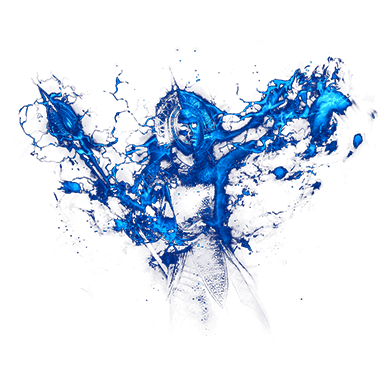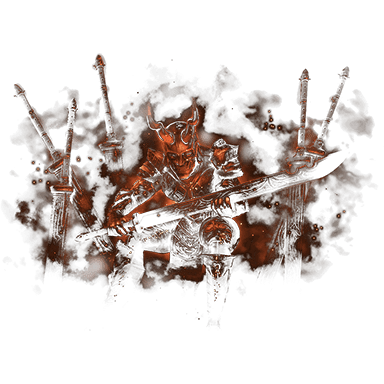 Craft

0
Warfare

0
Fitness

0
Hold down the shift key to unlock the next rank.
Set parts
Here you can find the overview of the set parts that are suggested for this build.
Slot
Set
Armor Type
Quality
Trait
Enchantment
Slot
Set
Weapon Type
Quality
Trait
Enchantment
1. Actionbar
2. Actionbar