Favourite
Build Planer is on Patchlevel 8.3.5
Stamina Nightblade - the pure DD *veraltet*
Abilities / Skills
Championsystem
Sets
Clone Build
Show Description
Help
Alliance

Race

Class

Mundusstone

Skill points
0

/ 524
Champion points
0

/ 3600
Class

Please select a class in the top menu.

Weapon

Two Handed
One Hand and Shield
Dual Wield
Bow
Destruction Staff
Restoration Staff

Armor

Light Armor
Medium Armor
Heavy Armor

World

Legerdemain
Soul Magic
Werewolf
Vampire
Scrying
Excavation

Alliance War

Guild

Thieves guild
Dark Brotherhood
Fighters Guild
Mages Guild
Undaunted
Psijic-Order

Racial

Please select a race in the top menu.

Craft

Alchemy
Blacksmithing
Clothing
Woodworking
Provisioning
Enchanting
Jewelcrafting
Build description
Letzte Aktualisierung: 08.07.2015

Meine Skillung wird euch sehr nahe an eine typische Glasscanon heranführen. Ihr musst sehr geschickt im Blocken, unterbrechen von Fähigkeiten und dem beliebten dodgen sein, um nicht eure 7 Leben zu vebraten ( Ich orientiere mich hierbei mal an Khajiits).
Ich empfehle nur mittlere Rüstung (Ausnahme: Verwüsterset), um einen möglichst hohen Schadensoutput liefern zu können (höherer Krit.Wert)
Zu empfehlen sind hierbei folgende Sets:
- Hundings Zorn
- Boshafter Ophidianer
-Doppelzüngige Schlange
- Schattengänger (Accessories)
- ggf. Mutter der Nacht | Aschegriff
Ich verwende:
5x Hundings
5x Verwüster
2x Valkyn

bzw.
(1 Leiste) 3x Hundings & Bidenhänder d. Meisters

Als Verzauberung solltet ihr für Accessories Waffenschaden verwenden,
für Waffen, alles was eure DPS fördert (z.B. Seuchenschaden & Giftschaden),
für eure Rüstung Ausdauer Ausdauer und nochmals Ausdauer ( ihr benötigt kein Leben, 18k mit Bufffood sind vollkommen ausreichend, ihr sollt Schaden machen und ausweichen, ich bekomme jedesmal Schreikrämpfe wenn ich NB-DD´s sehe, welche soviel Leben wie der Tank haben.)

Solltet ihr aufgrund eurer niedrigen HP gezwungen fühlen in den Fernkampf zu wechseln, so rüstet einen Bogen aus und tauscht Blutwahn und Schnelle Stöße durch Säurefächer (zum Bomben) oder Giftschuss (solltet ihr unterbrechen müssen) und Tödlicher Pfeil aus.
Bedenkt auch: ihr bekommt einen sagenhaften Lauftemposchub wenn ihr nun dodgt (+ verkrüppelnder Griff \o/), wodurch ihr wesentlich mobiler werdet.

Zu den Tränken: Ich benutze mitlerweile folgende:
-Ausdauerreg.
-Waffenschaden
-Tempo

Bei Fragen bzgl. der Rotionen könnt ihr mich gerne ingame unter @Schlüsseldienst erreichen.
Action Bars
1

1

2

3

4

5

R
2

1

2

3

4

5

R
Champion Rank:
0
Attributes
Magicka

Health

Stamina

Sets
Passive Abilities
No passive abilities selected
Spent:
0
Back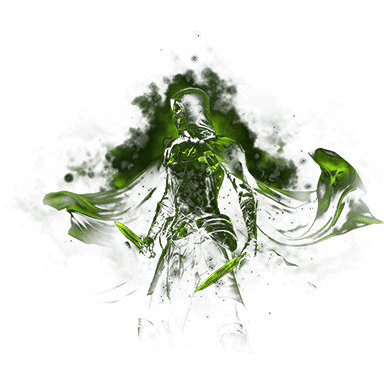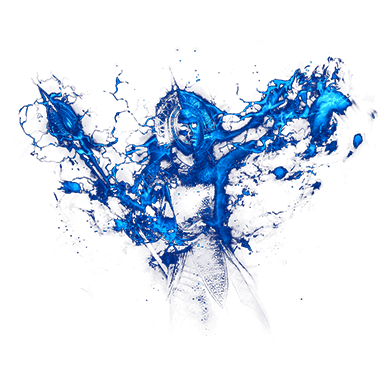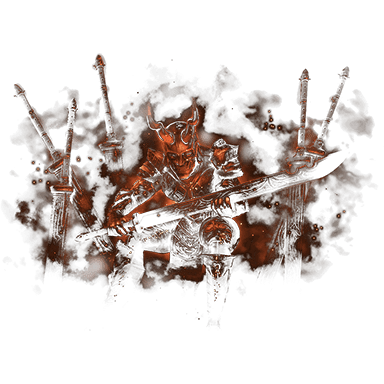 Craft

0
Warfare

0
Fitness

0
Hold down the shift key to unlock the next rank.
Set parts
Here you can find the overview of the set parts that are suggested for this build.
Slot
Set
Armor Type
Quality
Trait
Enchantment
Slot
Set
Weapon Type
Quality
Trait
Enchantment
1. Actionbar
2. Actionbar