Favourite
Build Planer is on Patchlevel 8.0.6
THE GLASS NUKE – STAMINA NB BUILD (SOLO PVE)
Abilities / Skills
Championsystem
Sets
Clone Build
Show Description
Help
Alliance

Race

Class

Mundusstone

Skill points
0

/ 481
Champion points
0

/ 3600
Class

Please select a class in the top menu.

Weapon

Two Handed
One Hand and Shield
Dual Wield
Bow
Destruction Staff
Restoration Staff

Armor

Light Armor
Medium Armor
Heavy Armor

World

Legerdemain
Soul Magic
Werewolf
Vampire
Scrying
Excavation

Alliance War

Guild

Thieves guild
Dark Brotherhood
Fighters Guild
Mages Guild
Undaunted
Psijic-Order

Racial

Please select a race in the top menu.

Craft

Alchemy
Blacksmithing
Clothing
Woodworking
Provisioning
Enchanting
Jewelcrafting
Build description
GENERAL INFO


This build is pretty straight forward to use. Ability rotation is Reaper's Mark->Ambush->bloodthirst while weaving light attacks for ultimate generation. This combo usually allows you to kill an enemy before or right after the stun from ambush expires. (Reapers mark also heals for 60% max health and bloodthrist heals for a % of damage done on final attack so this really helps add to survivability.) Steel tornado is there to clear out numerous trash mobs quickly and swallow soul for any needed heals while still maintaining dps.



Second ability bar is for resource management/utility reasons mainly. shadowy disguise and surprise attack allow for a long stun and refreshing path is a useful DoT + HoT combo. Shadow image can be a useful setup for boss monsters to teleport out of danger if need be. Finally, siphoning attacks is used to recover magicka and stamina.



A few handy potions to have on hand are as follows:

tri stat elixir of health (restore health, magicka and stamina immediately plus more over several seconds)

can be made with Columbine + Lady's Smock + Mountain Flower.

bi stat elixir of invisibility (turns invisible and restores health)

Can be made with Blue Entoloma + Mountain Flower + Namira's Rot.

tri stat elixir of weapon power (weapon damage, weapon crit and movement speed)

Can be made with Blessed Thistle + Dragonthorn + Namira's Rot.

A word of advice is to get the medicinal use passive from alchemy. (Need a total level of 47 in alchemy to get rank 3) This extends potion effects by 30%.



Recommended food buffs are ragout meals that increase health and stamina for 1 hour.

Kwarma Egg Omelet: Made with Poultry + Carrots + Cheese

Breten Bubble-and-Squeak: Made with Game + Greens + Flour

Silverside Perch Pudding: Made with Fish + Beets + Millet



PROS:

+ Easy to use build.

+ Great DPS output.

+ Decent survivability. Most delves, dungeons, public dungeons etc. can be soloed.

+ Cheap to put together. Way of the fire and red mountain sets are plentiful and fairly cheap to buy/easy to get.

CONS:

- Lacks any real healing or tank abilities.

- Stamina can drain fairly rapidly.

- Works best against single targets, but isn't great against groups. (Steel tornado + refreshing path doesn't kill half as fast as single target dps.)


GEAR AND ITEM SET INFO


A cheap and cheerful choice for this build is:

5 way of the fire set pieces (heavy chest and legs + 2 rings and necklace.)

5 Shadow of the Red Mountain set pieces (Medium waist, gloves, feet and 2 daggers.)

2 Stormfist set (or similar medium monster mask sets.)

Precise or sharpened on the daggers and divines on all armor pieces.

These sets add stamina, weapon damage, crit chance and very easily proced armor abilities that do 4000 and 8400 flame damage respectively. the monster mask set also adds a seriously powerful AoE ability that does 12500 over 3 seconds.

As you can imagine, this build is all about doing tons of burst damage to single targets as fast as possible. Aim for around 50% crit chance then pump the rest of your stats into weapon penetration, weapon damage and crit damage.
Action Bars
1

1

2

3

4

5

R
2

1

2

3

4

5

R
Champion Rank:
0
Attributes
Magicka

Health

Stamina

Sets
Passive Abilities
No passive abilities selected
Spent:
0
Back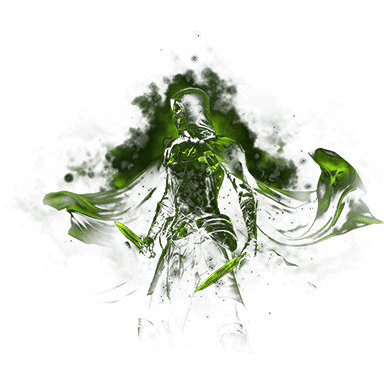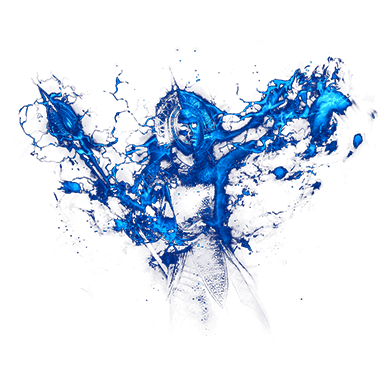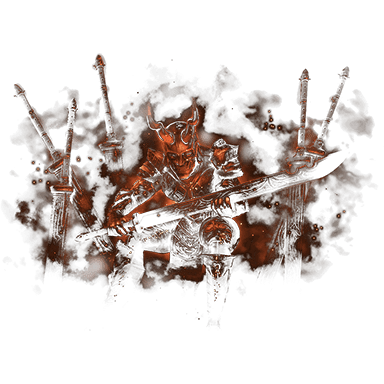 Craft

0
Warfare

0
Fitness

0
Hold down the shift key to unlock the next rank.
Set parts
Here you can find the overview of the set parts that are suggested for this build.
Slot
Set
Armor Type
Quality
Trait
Enchantment
Slot
Set
Weapon Type
Quality
Trait
Enchantment
1. Actionbar
2. Actionbar