Favourite
Build Planer is on Patchlevel 8.2.5
Dodge This
Abilities / Skills
Championsystem
Sets
Clone Build
Show Description
Help
Alliance

Race

Class

Mundusstone

Skill points
0

/ 484
Champion points
0

/ 3600
Class

Please select a class in the top menu.

Weapon

Two Handed
One Hand and Shield
Dual Wield
Bow
Destruction Staff
Restoration Staff

Armor

Light Armor
Medium Armor
Heavy Armor

World

Legerdemain
Soul Magic
Werewolf
Vampire
Scrying
Excavation

Alliance War

Guild

Thieves guild
Dark Brotherhood
Fighters Guild
Mages Guild
Undaunted
Psijic-Order

Racial

Please select a race in the top menu.

Craft

Alchemy
Blacksmithing
Clothing
Woodworking
Provisioning
Enchanting
Jewelcrafting
Build description
Full Damage Dealer Stamsorc. (no pets obviously)

FOOD: Dubious Camoran Throne
POTS: Alliance Battle Draught. Buy this from Cyrodiil merchs, keep around 30 at all times and don't go crazy buying this pots since they get obsolete every 5 levels. This is your spammable pot to proc you Clever Alchemist.

NOTE 1: Clever Alchemist will proc only if you're IN COMBAT. So start the fight throwing an arrow and chug a potion, not previous the fight.

FRONT BAR EXPLAINED:

Streak: Deal damage and keeps enemies stunned. Also this is the way you escape an outnumbered battle.

Dizzing Swing: Hits a lot for a decent stamina price.

Stampede: Leaves an AoE on the ground, hits hard enough and is great way to move quick without spending Magicka.

Reverse Slice: Less powerful than Executioner but hits near enemies.

Crystal Weapon: Ready to proc your Deadlands Assassin? Before you do hit this skill.

ULTI: Dawnbreaker of Smiting: Hits hard, then hits again as a DOT and also stuns enemies.

BACK BAR EXPLAINED:

Dark Deal: Not only converts Magicka into Stamina, it also heals you inmediately, so this is you Magicka heal spammable.

Hurricane: Deal damage to the enemies around you and gives you Major Resolve. KEEP THIS SKILL UP AT ALL TIMES.

Critical Surge: Not really here for the Major Brutality since we're getting this from pots, but as a way to heal using Stampede.

Bombard: One of the most annoying bow skill, not only immobilizes targets, it also reveals them if they are hiding.

Resolving Vigor: Your Stamina heal spammable.

ULTI: Absortion Field: This could be a nightmare for groups who got a healer and you drop this on them, mix this with bombard and streak so they don't escape the bubble.
Action Bars
1

1

2

3

4

5

R
2

1

2

3

4

5

R
Champion Rank:
0
Attributes
Magicka

Health

Stamina

Sets
5x

Clever Alchemist

4x

Deadlands Assassin

2x

Blessing of the Potentates

1x

Armor of the Trainee
Passive Abilities
No passive abilities selected
Spent:
0
Back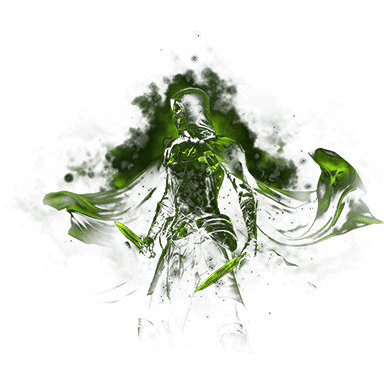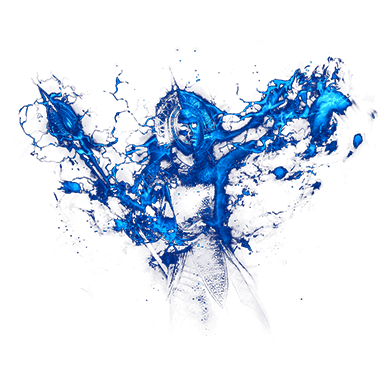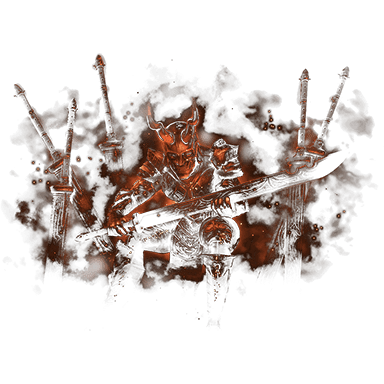 Craft

0
Warfare

0
Fitness

0
Hold down the shift key to unlock the next rank.
Set parts
Here you can find the overview of the set parts that are suggested for this build.
Slot
Set
Armor Type
Quality
Trait
Enchantment
Head
Armor of the Trainee
Heavy Armor
Epic

Reinforced

Glyph of Health
Shoulders
Deadlands Assassin
Medium Armor
Epic

Impenetrable

Glyph of Stamina
Hand
Clever Alchemist
Medium Armor
Epic

Impenetrable

Glyph of Stamina
Chest
Clever Alchemist
Heavy Armor
Epic

Reinforced

Glyph of Health
Waist
Clever Alchemist
Medium Armor
Epic

Impenetrable

Glyph of Stamina
Legs
Clever Alchemist
Heavy Armor
Epic

Reinforced

Glyph of Health
Feet
Clever Alchemist
Medium Armor
Epic

Reinforced

Glyph of Stamina
Neck
Blessing of the Potentates
Accessories
Superior

Infused

Glyph of Increase Physical Harm
Ring
Deadlands Assassin
Accessories
Superior

Infused

Glyph of Increase Physical Harm
Ring
Deadlands Assassin
Accessories
Superior

Infused

Glyph of Increase Physical Harm
Slot
Set
Weapon Type
Quality
Trait
Enchantment
1. Actionbar
Main hand
Deadlands Assassin
Mace (Two-Handed)
Epic

Sharpened

Glyph of Foulness
Offhand
Deadlands Assassin
Mace (Two-Handed)
Epic

Sharpened

Glyph of Foulness
2. Actionbar
Main hand
Blessing of the Potentates
Bow
Epic

Infused

Glyph of Weapon Damage
Offhand
Blessing of the Potentates
Bow
Epic

Infused

Glyph of Weapon Damage