Favourite
Build Planer is on Patchlevel 8.0.6
Dps & Support Zauberer
Abilities / Skills
Championsystem
Sets
Clone Build
Show Description
Help
Alliance

Race

Class

Mundusstone

Skill points
0

/ 481
Champion points
0

/ 3600
Class

Please select a class in the top menu.

Weapon

Two Handed
One Hand and Shield
Dual Wield
Bow
Destruction Staff
Restoration Staff

Armor

Light Armor
Medium Armor
Heavy Armor

World

Legerdemain
Soul Magic
Werewolf
Vampire
Scrying
Excavation

Alliance War

Guild

Thieves guild
Dark Brotherhood
Fighters Guild
Mages Guild
Undaunted
Psijic-Order

Racial

Please select a race in the top menu.

Craft

Alchemy
Blacksmithing
Clothing
Woodworking
Provisioning
Enchanting
Jewelcrafting
Build description
Vorwort:

Ich habe mich für diese Skillung entschieden da ich lange Kämpfe bzw.
auch Spannende Kämpfe liebe.
Diese Skillung soll nur mal zur Kreativität und zum Nachdenken sein!

Guide:

Es ist wichtig das man verschiede Set´s haben muß da dieser Guide darauf aufbaut und
in meinen Augen so Sin ergibt.

Set´s:

4 Teile Äther (Weiser Magier)
5 Teile Zwielicht (Zwielichtkuss)
!!WICHTIG!! ein Blitzstab & ein Heilstab aus dem Set Zwielichtkuss
3 Teile Seelenschein (Seelenschein)
!!WICHTIG!! Halskette und die zwei Ringe

Dauert zwar bissel bis man es hat aber es lohnt sich und es ist Account Gebunden.
Dann wollen wir mal zu den Verzauberungen kommen.
Da man auf Kopf, Beine & Rüstung die meisten werte bekommt setze ich Max Leben darauf und auf den Rest Max Magica. Auf die Accessories bitte Max Magieschaden, es sollte klar sein natürlich alles Legendär!
Die Waffen kann man auf verschiedene Weise Verzaubern, dass überlasse ich jeden selbst.
Ich für meinen Teil, habe auf beiden Magieabsorbtion rauf gemacht und bin damit zufrieden.

Bufffood: Süßkringel (Beschwerden an Zeni, werde immer fetter -.-)
Panazee der Zauberkraft ( Bin ständig besoffen davon ;p)

Mundusstein: Der Schatten oder die Diebin

Skill Rotation bei Bosskämpfe:

Es sollte klar sein, dass man immer seine Ulti voll haben sollte! Zur not wechselt man auf den Heilstab und heilt seine Leute. Als Erstes startet man mit dem Zerstörungsstab und setz erst einmal kritische Woge ein (wenn Deadra etc. zermalmender Schlag austauschen mit Jäger des Bösen und diesen drücken) und wechselt dann auf Heilstab und trinkt ersteinmal einen Pot und castet als Erstes den Großen Atronarch (Ulti kann man ändern auf bedarf) und dann startet man mit Bösartigen Fluch, 2x Kristallfragmente danach einen schweren Schlag um seine Mana wieder aufzufüllen und castet dann wieder ab Bösartigen Fluch weiter, nicht vergessen kritische Woge oben zu halten da dieser nicht nur unseren Waffenschaden erhöht, sondern auch die Heiler unterstützt. !! Wichtig!! ab 20% des Bosslifes nur noch Endloser Zorn spammen! Auf bedarf andere Mitspieler mitheilen, da man auch Support ist! Wenn man mal OOM(Out of Mana)ist, setzt man dunkles Abkommen ein um seine Mana wieder aufzufüllen aber bitte nur bei langen Kämpfen! Sonnst nur Pots nehmen um seine Magica Probleme zu beheben und um seine Kritische Treffer zu erhöhen.

Skill Rotation bei Mob Gruppen:

Hier ist klar man fängt mit dem Zerstörungstab an! Wieso hier Blitzstab? Das ist einfach weil ich mit jeden Blitz/Sturmangriff meinen Passiv Desintregieren auslösen kann, auch wenn dieser nur eine geringe Changse von 6% hat. Als Erstes caste ich kritische Woge (wenn Deadra etc. zermalmender Schlag austauschen mit Jäger des Bösen und diesen drücken). Danach castet man den elementaren Ring (bei uns Blitzring) bis der Manapool bei 30% ist und drückt dann auf dunkles Abkommen um sein Manapool wieder zu erholen. Jetzt kann man weiter casten mit Elementaren Ring bis die Mana leer ist und drückt dann den Ulti
Makelloser Dämmerbrecher. Jetzt holt man sich entweder über Manapots oder dunkles Abkommen sein Mana zurück sollten die Gegner nicht liegen hat man was falsch gemacht xD
Auch hier gilt das man zermalmender Schlag auswechseln kann und mit den Skill Energie Kugel austauschen kann!
Action Bars
1

1

2

3

4

5

R
2

1

2

3

4

5

R
Champion Rank:
0
Attributes
Magicka

Health

Stamina

Sets
Passive Abilities
No passive abilities selected
Spent:
0
Back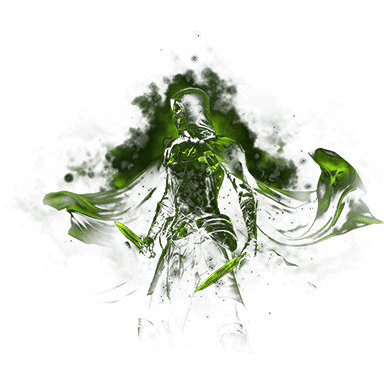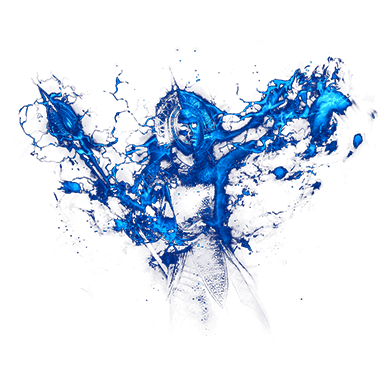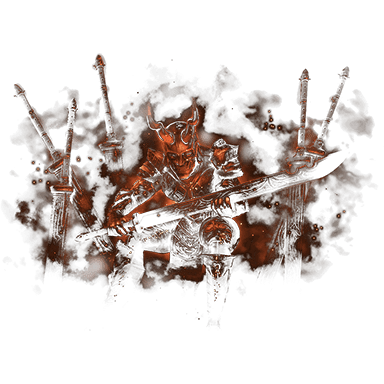 Craft

0
Warfare

0
Fitness

0
Hold down the shift key to unlock the next rank.
Set parts
Here you can find the overview of the set parts that are suggested for this build.
Slot
Set
Armor Type
Quality
Trait
Enchantment
Slot
Set
Weapon Type
Quality
Trait
Enchantment
1. Actionbar
2. Actionbar