Favourite
Build Planer is on Patchlevel 8.0.6
MagSorc DW/Stab
Abilities / Skills
Championsystem
Sets
Clone Build
Show Description
Help
Alliance

Race

Class

Mundusstone

Skill points
0

/ 481
Champion points
0

/ 3600
Class

Please select a class in the top menu.

Weapon

Two Handed
One Hand and Shield
Dual Wield
Bow
Destruction Staff
Restoration Staff

Armor

Light Armor
Medium Armor
Heavy Armor

World

Legerdemain
Soul Magic
Werewolf
Vampire
Scrying
Excavation

Alliance War

Guild

Thieves guild
Dark Brotherhood
Fighters Guild
Mages Guild
Undaunted
Psijic-Order

Racial

Please select a race in the top menu.

Craft

Alchemy
Blacksmithing
Clothing
Woodworking
Provisioning
Enchanting
Jewelcrafting
Build description
Bufffood: Entsetzliche Augenschüssel
Pots: Allianzmagietrunk; Essenz der Magiekraft; Goldküstenzauberelexier

Anstelle von den Dolchen kann ein Flammenstab genutzt werden.

Rotation:

Pre Buff: Pets anmachen, dann Atro daruf, Ele Wand, Kugel, Falle, Barswap, Fluch.

Dann geht es die ganze zeit so weiter: 4 Kristalle, Fluch, swap, Wand, Kugel, Falle, Swap, 2x Kristalle, Fluch, 4x Kristalle.

Atro immer wenn bereit und der Kristall Proc hat Vorrang vor allem.


Diverse Skills sind für Situationen freigeschaltet, wo mehr AOE Damage von Nöten ist oder ein Selfheal/Schild gebraucht wird.
Handwerk und weitere nicht Schadensrelevante passive sind hier nicht berücksichtigt.
Action Bars
1

1

2

3

4

5

R
2

1

2

3

4

5

R
Champion Rank:
0
Attributes
Magicka

Health

Stamina

Sets
5x

Perfected False God's Devotion

5x

Kinras's Wrath

2x

Maw of the Infernal

1x

Perfected Crushing Wall
Passive Abilities
No passive abilities selected
Spent:
0
Back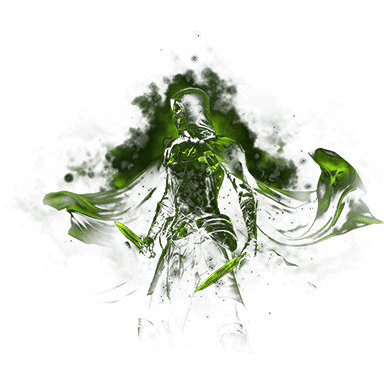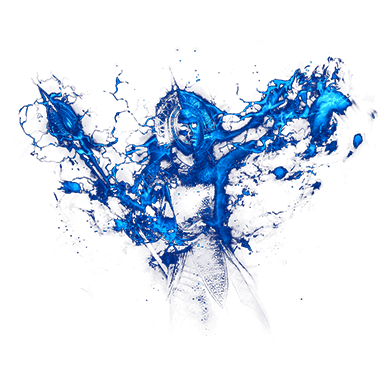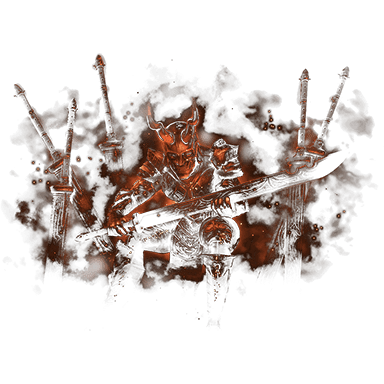 Craft

0
Warfare

0
Fitness

0
Hold down the shift key to unlock the next rank.
Set parts
Here you can find the overview of the set parts that are suggested for this build.
Slot
Set
Armor Type
Quality
Trait
Enchantment
Head
Maw of the Infernal
Medium Armor
Legendary

Divines

Glyph of Magicka
Shoulders
Maw of the Infernal
Medium Armor
Legendary

Divines

Glyph of Magicka
Hand
Perfected False God's Devotion
Light Armor
Legendary

Divines

Glyph of Magicka
Chest
Perfected False God's Devotion
Light Armor
Legendary

Divines

Glyph of Magicka
Waist
Perfected False God's Devotion
Light Armor
Legendary

Divines

Glyph of Magicka
Legs
Perfected False God's Devotion
Light Armor
Legendary

Divines

Glyph of Magicka
Feet
Perfected False God's Devotion
Light Armor
Legendary

Divines

Glyph of Magicka
Neck
Kinras's Wrath
Accessories
Legendary

Infused

Glyph of Increase Magical Harm
Ring
Kinras's Wrath
Accessories
Legendary

Bloodthirsty

Glyph of Increase Magical Harm
Ring
Kinras's Wrath
Accessories
Legendary

Bloodthirsty

Glyph of Increase Magical Harm
Slot
Set
Weapon Type
Quality
Trait
Enchantment
1. Actionbar
Main hand
Kinras's Wrath
Dagger
Legendary

Precise

Glyph of Flame
Offhand
Kinras's Wrath
Dagger
Legendary
Charged

Glyph of Poison
2. Actionbar
Main hand
Perfected Crushing Wall
Flame Staff
Legendary

Infused

Glyph of Weapon Damage
Offhand
Perfected Crushing Wall
Flame Staff
Legendary

Infused

Glyph of Weapon Damage