Favourite
Build Planer is on Patchlevel 7.2.5
Lazy Tank
Abilities / Skills
Championsystem
Sets
Clone Build
Show Description
Help
Alliance

Race

Class

Mundusstone

Skill points
0

/ 481
Champion points
0

/ 3600
Class

Please select a class in the top menu.

Weapon

Two Handed
One Hand and Shield
Dual Wield
Bow
Destruction Staff
Restoration Staff

Armor

Light Armor
Medium Armor
Heavy Armor

World

Legerdemain
Soul Magic
Werewolf
Vampire
Scrying
Excavation

Alliance War

Guild

Thieves guild
Dark Brotherhood
Fighters Guild
Mages Guild
Undaunted
Psijic-Order

Racial

Please select a race in the top menu.

Craft

Alchemy
Blacksmithing
Clothing
Woodworking
Provisioning
Enchanting
Jewelcrafting
Build description
https://xynodegaming.com/lazy-tank/
The LAZY TANK is finally here, thanks to some BIG changes in the Waking Flame DLC!
Generally people have issues with Templar tanking because of their tool kit. Generally most classes have a way to immobilize, meaning if you chain something in with a pull ability (which is a hard stun) you can then immobilize the enemy (root them) on the spot.
The Templar has NO immobilization skills. The only one you COULD take advantage of is from wall of elements with an ice staff but that is CHANCE based.
Realistically the only AOE control ability we could guarantee is with Time Stop from the Psijic Order skill line, however with that being a hard stun that causes a problem. You can chain stuff IN with silver leash, BUT because it is also a hard stun you cannot pull then pin…
This for the longest time has been a dilemma for MOST Templar tanks. Some people adapt with other classes/group members helping with immobilizes, others simply don't tank with a Templar…
This is NO LONGER a problem!
This build is designed to solve this issue. It utilizes very specific sets to allow for FULL control of ANY fight.
We use a gap closer ability to allow for us to get in the fight fast BUT it has a bit of a bonus.
Generally people struggle to taunt multiple targets and stuff runs around the room and you cannot control them quick enough, especially as a Templar. However, with the Tormentor set, taking advantage of Explosive Charge we can TAUNT anything that gets hit by that skill! YES that means we have an AOE TAUNT!
Also…another clever part to the build. We are utilizing a new set called Rush of Agony! This set is also very unique in that it makes you chain/pull ALL enemies within the radius of the proc and it is ALSO applied with gap closer/pull abilities.
SO basically, you use Explosive charge, and instantly PULL in aoe and Taunt in aoe all at once! One button to rule them all!!
One more MAJOR bonus and this fixes the initial problem of the lack of immobilization…Rushing agony pulling, does NOT…i repeat, does NOT apply a hard stun to pulled targets!
You pull and taunt all at the same time with ONE button and THEN drop a time stop to stun everything in aoe!
FULL control of everything in the room. No longer will you struggle to control multiple adds, no longer you will you struggle with maintaining taunts with multiple targets and no longer wil you struggle with stun CC from pulls because it's simply not a problem anymore.
Jump in, aggro it all and pin it to the ground.
There are some other huge bonuses to this setup in terms of survival of course too AND a group buff.
Our rune focus can heal us every second so long as we stand in it and so can our extended ritual if using it which feels like we are wearing the Leeching Plate set even when we are not. And finally the monster set is capable of giving the whole group (4 people) minor courage and resolve, promoting resistances and damage potential. All you have to do is heal yourself with a single target heal, simply put, stand in your rune!
This build is incredibly easy to use, designed for ALL players of ALL experiences and especially great for the WoW refuges getting into the game looking for that AOE taunt and control! This is designed strictly for 4 player content (all arenas and dungons) but CAN do ALL trials. You will have to change your monster set however if doing trials because it only covers 4 people. So there is some flexibility there if you want to go for some of the harder stuff.
Important notes about the build:-
BIG health and huge healing over time for self, as well as healing/cleanses for the group.
HIGH resistances, cheap to apply and easy to maintain.
Area of effect pulls that do NOT stun.
Area of effect stun once the pulls are in.
Area of effect TAUNT!
Easy to apply full control with ONE button!
EASY to to farm for with normal difficulty dungeons (apart from monster set).
Great sustainability for your resources while blocking with your Rune giving you resources back all the time.
Never struggle with big add pulls ever again!
Action Bars
1

1

2

3

4

5

R
2

1

2

3

4

5

R
Champion Rank:
0
Attributes
Magicka

Health

Stamina

Sets
7x

Rush of Agony

5x

Tormentor

2x

Magma Incarnate
Passive Abilities
No passive abilities selected
Spent:
0
Back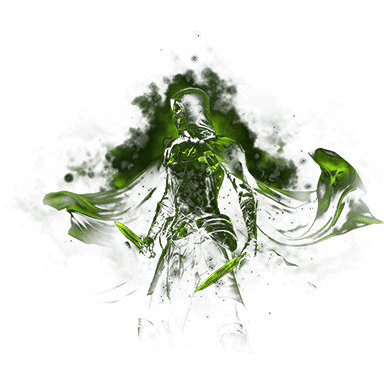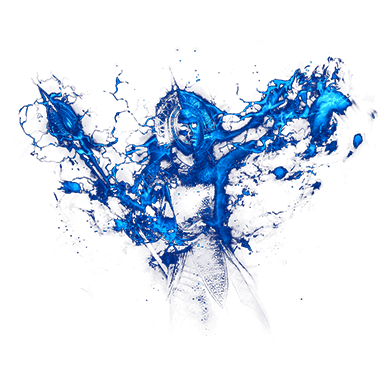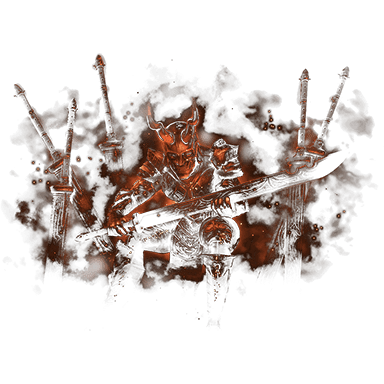 Craft

0
Warfare

0
Fitness

0
Hold down the shift key to unlock the next rank.
Set parts
Here you can find the overview of the set parts that are suggested for this build.
Slot
Set
Armor Type
Quality
Trait
Enchantment
Head
Magma Incarnate
Heavy Armor
Legendary

Sturdy

Glyph of Health
Shoulders
Magma Incarnate
Heavy Armor
Legendary

Sturdy

Glyph of Health
Hand
Tormentor
Heavy Armor
Legendary

Sturdy

Glyph of Health
Chest
Tormentor
Heavy Armor
Legendary

Sturdy

Glyph of Health
Waist
Tormentor
Heavy Armor
Legendary

Sturdy

Glyph of Health
Legs
Tormentor
Heavy Armor
Legendary

Sturdy

Glyph of Health
Feet
Tormentor
Heavy Armor
Legendary

Sturdy

Glyph of Health
Neck
Rush of Agony
Accessories
Legendary

Healthy

Glyph of Magicka Recovery
Ring
Rush of Agony
Accessories
Legendary

Healthy

Glyph of Magicka Recovery
Ring
Rush of Agony
Accessories
Legendary

Healthy

Glyph of Magicka Recovery
Slot
Set
Weapon Type
Quality
Trait
Enchantment
1. Actionbar
Main hand
Rush of Agony
Axe
Legendary
Charged
Glyph of Prismatic Onslaught
Offhand
Rush of Agony
Shield
Legendary

Defending

Glyph of Absorb Stamina
2. Actionbar
Main hand
Rush of Agony
Axe
Legendary

Powered
Glyph of Prismatic Onslaught
Offhand
Rush of Agony
Shield
Legendary

Defending

Glyph of Absorb Health