Favourite
Build Planer is on Patchlevel 8.2.5
Light Converger
Abilities / Skills
Championsystem
Sets
Clone Build
Show Description
Help
Alliance

Race

Class

Mundusstone

Skill points
0

/ 484
Champion points
0

/ 3600
Class

Please select a class in the top menu.

Weapon

Two Handed
One Hand and Shield
Dual Wield
Bow
Destruction Staff
Restoration Staff

Armor

Light Armor
Medium Armor
Heavy Armor

World

Legerdemain
Soul Magic
Werewolf
Vampire
Scrying
Excavation

Alliance War

Guild

Thieves guild
Dark Brotherhood
Fighters Guild
Mages Guild
Undaunted
Psijic-Order

Racial

Please select a race in the top menu.

Craft

Alchemy
Blacksmithing
Clothing
Woodworking
Provisioning
Enchanting
Jewelcrafting
Build description
Tanky dps, main role is to put Dark Convergence into zergs while the team nukes them out.

It needs the vampire skill line for damage and damage mitigation.

FOOD: Witchmother's Potent Brew
POTS: Alliance Spell Draught. Buy this from Cyrodiil merchs, keep around 30 at all times and don't go crazy buying this pots since they get obsolete every 5 levels. This is your spammable pot to proc your sets.

NOTE 1: Clever Alchemist will proc only if you're IN COMBAT. So start the fight and chug a potion, not previous the fight.

NOTE 2: Dark Convergence will proc if you cast a skill that leaves an effect on the ground, this must be used in front bar using Caltrops (makes it even harder to get away from the AoE).

SKILLS EXPLAINED: FRONT BAR

Puncturing Sweep: Magicka version of jabs, it will reveal hidden players, reduce their speed, hit multiple targets and also heal yourself... IT'S COMPLETELY BROKEN.

Toppling Charge: Your toon will fly into the sky and land into your enemy stunning it. This will keep you alive specially in 1v1 situations.

Purifying Light: Start the combat with this and chug a pot to proc Clever Alchemist. If you don't have this yet, replace it with Consuming Trap (Soul Trap morph).

Caltrops: Snare enemies and proc your Dark Convergence. Don't abuse Caltrops, it will drain your Stamina and you won't be able to block attacks.

Elusive Mist: You will blink this skill to get your 300 spell damage from the Vampire passive. It will keep you alive for awhile if you're outnumbered (only use this to escape if you're the last man standing).

ULTI: Crescent Sweep: Very nice damage and very very cheap. Note: This ulti will affect all the enemies around you, but the animation doesn't show that, it will hit harder to the ones in front of you.

SKILLS EXPLAINED: BACK BAR

Channeled Focus: Fight with this buff AT ALL TIMES. It doesn't matter if you don't stand in the rune (standing will give you some HP back), but you'll get almost 6k of resistance and it's a must if you want to keep yourself alive.

Solar Barrage: Also fight with this AoE at all times. Learn to "Light Attack weaving" your enemies to get the best of this skill.

Blinding Flare: It's here mainly for that sweet Major Protection passive, but also very handy while chasing Nightblades.

Breath of Life: Spam this to keep you and your allies alive while you hold block.

Pierce Armor: This build lacks penetration and this skill fixes that.

ULTI: Swarming Scion: This is the panic botton, if you have enough Ulti and things doesn't look pretty just use it. NOTE: Sometimes it bugs and you won't be able to proc your Dark Convergence since you can't use Caltrops while transformed. ALT ULTI: Shield Ultimate.
Action Bars
1

1

2

3

4

5

R
2

1

2

3

4

5

R
Champion Rank:
0
Attributes
Magicka

Health

Stamina

Sets
5x

Clever Alchemist

4x

Dark Convergence

3x

Blessing of the Potentates

1x

Armor of the Trainee
Passive Abilities
No passive abilities selected
Spent:
0
Back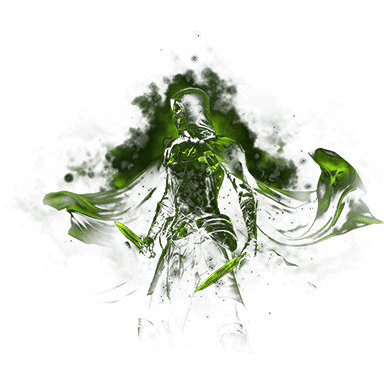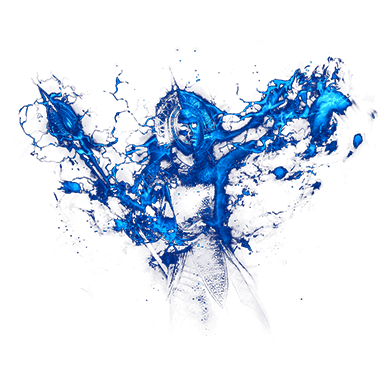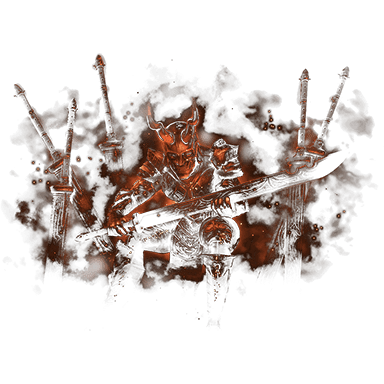 Craft

0
Warfare

0
Fitness

0
Hold down the shift key to unlock the next rank.
Set parts
Here you can find the overview of the set parts that are suggested for this build.
Slot
Set
Armor Type
Quality
Trait
Enchantment
Head
Armor of the Trainee
Heavy Armor
Epic

Reinforced

Glyph of Health
Shoulders
Dark Convergence
Light Armor
Epic

Impenetrable

Glyph of Health
Hand
Clever Alchemist
Light Armor
Epic

Impenetrable

Glyph of Health
Chest
Clever Alchemist
Heavy Armor
Epic

Reinforced

Glyph of Health
Waist
Clever Alchemist
Light Armor
Epic

Impenetrable

Glyph of Health
Legs
Clever Alchemist
Heavy Armor
Epic

Reinforced

Glyph of Health
Feet
Clever Alchemist
Light Armor
Epic

Reinforced

Glyph of Health
Neck
Blessing of the Potentates
Accessories
Superior

Infused

Glyph of Increase Magical Harm
Ring
Dark Convergence
Accessories
Superior

Infused

Glyph of Increase Magical Harm
Ring
Dark Convergence
Accessories
Superior

Infused

Glyph of Increase Magical Harm
Slot
Set
Weapon Type
Quality
Trait
Enchantment
1. Actionbar
Main hand
Dark Convergence
Sword (Two-Handed)
Epic

Sharpened

Glyph of Weapon Damage
Offhand
Dark Convergence
Sword (Two-Handed)
Epic

Sharpened

Glyph of Weapon Damage
2. Actionbar
Main hand
Blessing of the Potentates
Sword
Epic

Defending

Glyph of Absorb Magicka
Offhand
Blessing of the Potentates
Shield
Epic

Sturdy

Glyph of Health