Favourite
Build Planer is on Patchlevel 8.0.6
OFF BALANCE
Abilities / Skills
Championsystem
Sets
Clone Build
Show Description
Help
Alliance

Race

Class

Mundusstone

Skill points
0

/ 481
Champion points
0

/ 3600
Class

Please select a class in the top menu.

Weapon

Two Handed
One Hand and Shield
Dual Wield
Bow
Destruction Staff
Restoration Staff

Armor

Light Armor
Medium Armor
Heavy Armor

World

Legerdemain
Soul Magic
Werewolf
Vampire
Scrying
Excavation

Alliance War

Guild

Thieves guild
Dark Brotherhood
Fighters Guild
Mages Guild
Undaunted
Psijic-Order

Racial

Please select a race in the top menu.

Craft

Alchemy
Blacksmithing
Clothing
Woodworking
Provisioning
Enchanting
Jewelcrafting
Build description
https://xynodegaming.com/off-balance/
This PVE Templar magicka DPS build was made for players of all skill levels. Of course, the more advanced player will get more out of it but this will perform well in anyone's hands so long as you follow it correctly and understand HOW it works. This does involve a little knowledge of the skills applied and their passives attached to them in order to act on instinct if needed when something goes wrong. This is capable of solo, 4 player, and 12 player content throughout the game YES including the really hard stuff!
The reason this is called "off-balance" is simple and that is that this is centered around pumping out as much area of effect damage as possible, solo AND group based WHILE offering a major support factor to the fight without upsetting your DPS. Here we are using a lot of lightning damage to further push concussion for those off-balance procs AND add as much AOE damage as possible while still pumping out high single target damage, alongside good sustain AND survival.
We also offer sustain and healing bonuses AND actual heals to the group and we don't have to ever alter our rotation for it to be effective! Everything you need in one tidy package!
Debuffer! You can keep minor vulnerability up all of the time if your rotations are clean (+5% damage for the group) due to that being part of the concussion status effect.
Survivability! You heal from your damage (sweeps and beams) so you actually stay alive by doing damage and have a shield for emergencies!
You can keep a healthy up time on off-balance to improve your and your group's increased heavy damage resource gain (70% extra damage and 100% extra back from resources) while also returning the favor to the dragonknights in the group by allowing them the effect required for their backflip whips! 😉
Your sustain and ability to apply HIGH AOE with the lightning staff as and when needed…heavy attack into a bunch of adds and everything dies fast while at the same time you REGAIN magicka for a fully heavy attack, AND remember while a target is off balance your heavy attacks gain DOUBLE resources!…very handy.
The heavy attack part of the rotation (if required) not only does high single-target AOE damage but also keeps up your sustain by default.
Overwhelming applies a really good amount of free DPS just for using your class abilities and at the same time offers even MORE concussion status effects = off balance
Many builds out there focus mainly on weapon abilities and negate the point of the class. This utilizes the class abilities almost equally if not a little more than weapon skills making it more of a reason to BE a Templar rather than just putting force pulse on everything, get those sweeps in! 🙂
This is a VERY "balanced" build, using "off-balance" to make it so!
Action Bars
1

1

2

3

4

5

R
2

1

2

3

4

5

R
Champion Rank:
0
Attributes
Magicka

Health

Stamina

Sets
5x

Azureblight Reaper

5x

Overwhelming Surge

2x

Zaan

1x

Perfected Crushing Wall
Passive Abilities
No passive abilities selected
Spent:
0
Back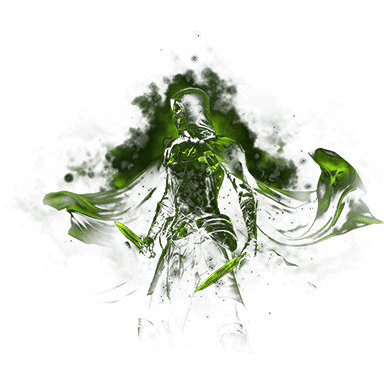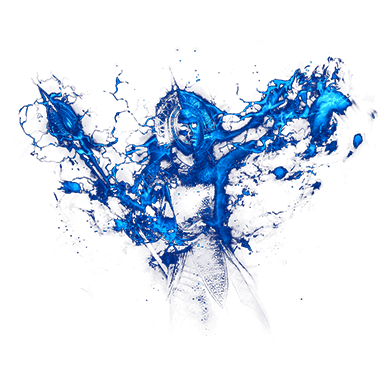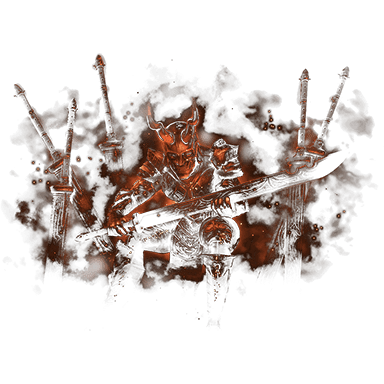 Craft

0
Warfare

0
Fitness

0
Hold down the shift key to unlock the next rank.
Set parts
Here you can find the overview of the set parts that are suggested for this build.
Slot
Set
Armor Type
Quality
Trait
Enchantment
Head
Zaan
Light Armor
Legendary

Divines

Glyph of Magicka
Shoulders
Zaan
Light Armor
Legendary

Divines

Glyph of Magicka
Hand
Azureblight Reaper
Medium Armor
Legendary

Divines

Glyph of Magicka
Chest
Azureblight Reaper
Medium Armor
Legendary

Divines

Glyph of Magicka
Waist
Overwhelming Surge
Light Armor
Legendary

Divines

Glyph of Magicka
Legs
Overwhelming Surge
Light Armor
Legendary

Divines

Glyph of Magicka
Feet
Overwhelming Surge
Light Armor
Legendary

Divines

Glyph of Magicka
Neck
Azureblight Reaper
Accessories
Legendary

Infused

Glyph of Increase Magical Harm
Ring
Azureblight Reaper
Accessories
Legendary

Bloodthirsty

Glyph of Increase Magical Harm
Ring
Azureblight Reaper
Accessories
Legendary

Bloodthirsty

Glyph of Increase Magical Harm
Slot
Set
Weapon Type
Quality
Trait
Enchantment
1. Actionbar
Main hand
Overwhelming Surge
Dagger
Legendary
Charged

Glyph of Flame
Offhand
Overwhelming Surge
Dagger
Legendary
Charged

Glyph of Poison
2. Actionbar
Main hand
Perfected Crushing Wall
Lightning Staff
Legendary

Infused

Glyph of Decrease Health
Offhand
Perfected Crushing Wall
Lightning Staff
Legendary

Infused

Glyph of Decrease Health