Favourite
Build Planer is on Patchlevel 7.1.6
Priesterin des Lichts
Abilities / Skills
Championsystem
Sets
Clone Build
Show Description
Help
Alliance

Race

Class

Mundusstone

Skill points
0

/ 481
Champion points
0

/ 3600
Class

Please select a class in the top menu.

Weapon

Two Handed
One Hand and Shield
Dual Wield
Bow
Destruction Staff
Restoration Staff

Armor

Light Armor
Medium Armor
Heavy Armor

World

Legerdemain
Soul Magic
Werewolf
Vampire
Scrying
Excavation

Alliance War

Guild

Thieves guild
Dark Brotherhood
Fighters Guild
Mages Guild
Undaunted
Psijic-Order

Racial

Please select a race in the top menu.

Craft

Alchemy
Blacksmithing
Clothing
Woodworking
Provisioning
Enchanting
Jewelcrafting
Build description
Hier habe ich mal meine Skillung wie ich spiele zusammengebastelt.
Ich spiele grundsätzlich mit beiden Skilleisten welche ich situationsbedingt wechsle. Die erste Skilleiste ist im Grunde der vollen Heilung geschuldet, wobei die Zweite eher ein wenig supportet. Aber zur Spielweise komme ich gleich noch. Zuerst möchte ich die Ausrüstung die ich trage noch ein wenig besprechen.

Ausrüstung

Waffen:
Leiste 1 Heilstab - Magnus Gabe
Leiste 2 Schwerter - Magnus Gabe

Schmuck:
3x Willenskraft (bzw. heilender Magier)

Rüstung
5x Gesetz von Julianos oder Feldarzt oder Magiekraftheilung
2x Magnus Gabe bzw. 2x Nachtflamme

Skilleiste

Zusammenstellung
Wie oben schon kurz einleitend erwähnt ist die erste Leiste zur Heilung gedacht und die zweite um ein wenig Support zu liefern. Hierbei dient mir Strukturierte Entropie lediglich zur Lebenspunkteerhöhung und kann ggf. auch durch das Magierlicht getauscht werden. Hauch des Lebens ist in beiden leisten da es für mich eine Art oh shit button darstellt. So habe ich auch wenn ich mich grade auf Leiste 2 befinde, die Möglichkeit schnell zu reagieren und kann ein plötzlichen lebenspunkte Verlust auch hier abfangen. Sklill 1 und 2 in Leiste 2 dient der Rückgewinnung von Magica für die Gruppe und mich. Leuchtende Scherben ggf. für den Tank zur Ausdauerwiederherstellung. die Ulti ist für ein wenig schaden gedacht um der Gruppe zur Hand zu gehen wenn Zeit vorhanden. Die Ulti auf der ersten leiste dient dazu sehr großen Schadensinput ab zu fangen. Ich brauch die allerdings so gut wie nie, daher fließt die Kraft meistens in das Solare Gefängnis

Heilablauf
Leiste 1
Vor Kampfbeginn Rasche Regeneration auf alle und dann Verlängertes Ritual ins Zentrum des Kampfes. Erhabene Heilung für gewöhnlich unter den Tank oder ggf. bei hohem Schadensinput der Gruppe auch dort. Das muss situationsbedingt entschieden werden. Schadensspitzen mit Hauch des Lebens kompensieren.

Leiste 2
Bei Heilpausen immer mal wieder umschalten und konzentrierter Fokus unter sich legen. Danach gleich die Leuchtenden Scherben hinterher auf den Tank. wieder auf Leiste 1 switchen und Rasche Regeneration und Verlängertes Ritual erneuern. Erhabene Heilung wieder unter den Tank legen und zurück auf Leiste 2. Nun wieder Scherben auf den Tank und ggf. kann man auch mal zwischendurch die Energetische Kugel ins Kampfzentrum schicken. Gibt den Gruppenmitgliedern Magica zurück.

Soweit mal der theoretische Ablauf. In der Praxis sieht das natürlich immer anders aus, da man als Heiler einfach keine festen Strukturen fahren kann. So dient das o.g auch nur als Übersicht und ein wenig als Starthilfe. Ich denke jeder muss seinen eigenen Weg finden wie er zurechtkommt.

Hier noch ein paar Zusatz Infos:
In der ersten Skilleiste verändre ich fast nie etwas außer das ich gelegentlich die Strukturierte Entropie gegen das Magierlicht austausche. Das gilt dann natürlich für beide Leisten. In Leiste 2 bleibt mit Ausnahme des o.g und der Energetischen Kugel auch alles so wie es ist. Nur diese tausche ich gelegentlich gegen Buse. Das hängt von der Gruppe ab, ist der Anteil der Ausdauerverbraucher höher wäre das eine gute Gelegenheit für einen Wechsel.
Action Bars
1

1

2

3

4

5

R
2

1

2

3

4

5

R
Champion Rank:
0
Attributes
Magicka

Health

Stamina

Sets
Passive Abilities
No passive abilities selected
Spent:
0
Back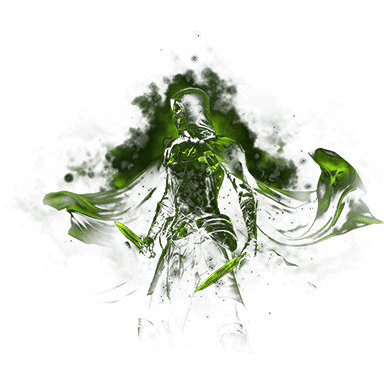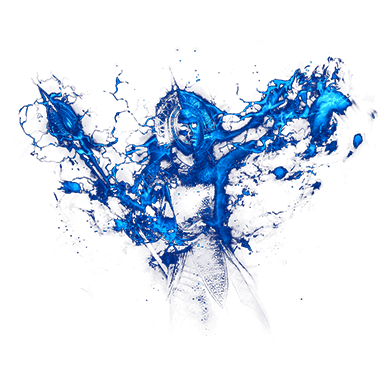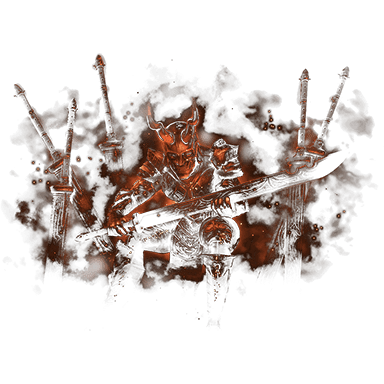 Craft

0
Warfare

0
Fitness

0
Hold down the shift key to unlock the next rank.
Set parts
Here you can find the overview of the set parts that are suggested for this build.
Slot
Set
Armor Type
Quality
Trait
Enchantment
Slot
Set
Weapon Type
Quality
Trait
Enchantment
1. Actionbar
2. Actionbar