Favourite
Build Planer is on Patchlevel 8.2.5
Schwerer Schwerttänzer
Abilities / Skills
Championsystem
Sets
Clone Build
Show Description
Help
Alliance

Race

Class

Mundusstone

Skill points
0

/ 484
Champion points
0

/ 3600
Class

Please select a class in the top menu.

Weapon

Two Handed
One Hand and Shield
Dual Wield
Bow
Destruction Staff
Restoration Staff

Armor

Light Armor
Medium Armor
Heavy Armor

World

Legerdemain
Soul Magic
Werewolf
Vampire
Scrying
Excavation

Alliance War

Guild

Thieves guild
Dark Brotherhood
Fighters Guild
Mages Guild
Undaunted
Psijic-Order

Racial

Please select a race in the top menu.

Craft

Alchemy
Blacksmithing
Clothing
Woodworking
Provisioning
Enchanting
Jewelcrafting
Build description
Ein Templer in schwerer Rüstung mit Zweihandschwert, der seine Feinde mit schnellen hieben eindeckt und einiges an Gegentreffern einstecken kann. Primär setzt der schwere Schwerttänzer auf Magicka, Ausdauer ist aber ebenfalls eine Wichtige Resource zum Blocken der gegnerischen Angriffe.

Der Primärskill (Hotkey 2) ist der "Durchschlagende Schwung", dieser führt vier schnelle Angriffe gegen feinde vor euch aus. Den Kampf beginnt ihr am Besten mit dem Skill "Kritisches Preschen" (Hotkey 1), mit diesem Skill stürm ihr auf den anvisierten Feind zu und betäubt ihn kurz. Danach verwendet ihr "Durchschlagende Schwung" (Hotkey 2), "Schnitzen" (Hotkey 3) und eure ultimative Fähigkeit "Sichelschwung" (Hotkey R), sobald diese verfügbar ist. So könnt ihr es beim Leveln locker mit bis zu 5 Feinden gleichzeitig aufnehmen. Durch die Selbstheilung des "Durchschlagende Schwung" erhaltet ihr auch kontinuierlich etwas der kostbaren Lebensenergie zurück. Sobald ein Feind unter etwa 25% Lebensenergie gefallen ist verwendet ihr "Umkehrschlag" (Hotkey 4). Diese Fähigkeit verursacht an allen nahen Feinden zusätzlichen Schaden, der Schaden erhöht sich, so weniger Lebenspunkte euer anvisierter Feind hat.

Solltet ihr einmal auf Entfernung unter einem Kontrolleffekt des Feindes stehen, so könnt ihr "Polarlicht-Wurfspeer" (Hotkey 5) verwenden. Dieser schleudert den Feind zudem zurück und macht ihn kurzzeitig Kampfunfähig.

Durch die abwechselnde Nutzung von Magicka und Ausdauer, seit ihr relativ Lange in der Lage ordentlich Schaden an vielen Feinden auszuteilen.

Diese Skillung eignet sich perfekt um Solo durch die Normalen sowie Veteranen- Gebiete zu leveln. Zusätzlich verfügt ihr mit dieser Skillung über die Möglichkeit euch als Versorger mit Bufffood auszustatten und euch eure eigenen Waffen und Rüstungen zu schmieden. Beim Versorgen erhaltet ihr die dreifache Portion von jedem zubereitetem Rezept.
Action Bars
1

1

2

3

4

5

R
2

1

2

3

4

5

R
Champion Rank:
0
Attributes
Magicka

Health

Stamina

Sets
Passive Abilities
No passive abilities selected
Spent:
0
Back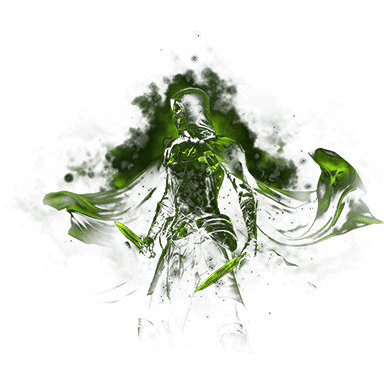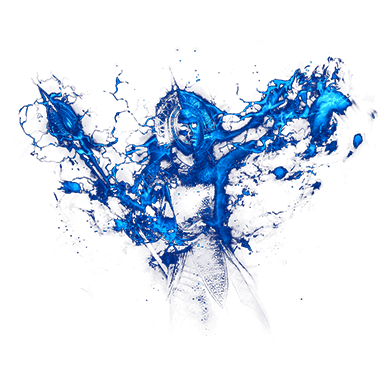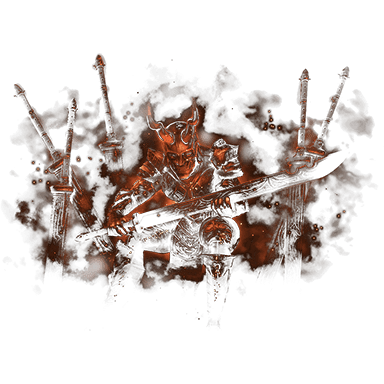 Craft

0
Warfare

0
Fitness

0
Hold down the shift key to unlock the next rank.
Set parts
Here you can find the overview of the set parts that are suggested for this build.
Slot
Set
Armor Type
Quality
Trait
Enchantment
Slot
Set
Weapon Type
Quality
Trait
Enchantment
1. Actionbar
2. Actionbar