Favourite
Build Planer is on Patchlevel 8.3.5
Ricardo Arjonian
Abilities / Skills
Championsystem
Sets
Clone Build
Show Description
Help
Alliance

Race

Class

Mundusstone

Skill points
0

/ 484
Champion points
0

/ 3600
Class

Please select a class in the top menu.

Weapon

Two Handed
One Hand and Shield
Dual Wield
Bow
Destruction Staff
Restoration Staff

Armor

Light Armor
Medium Armor
Heavy Armor

World

Legerdemain
Soul Magic
Werewolf
Vampire
Scrying
Excavation

Alliance War

Guild

Thieves guild
Dark Brotherhood
Fighters Guild
Mages Guild
Undaunted
Psijic-Order

Racial

Please select a race in the top menu.

Craft

Alchemy
Blacksmithing
Clothing
Woodworking
Provisioning
Enchanting
Jewelcrafting
Build description
Comida: Bewitched Sugar Skulls
Pociones: Tri-Stat

BARRA FRONTAL: Bastón de Restauración

Enchanted Growth (Crecimiento Encantado): Castear cada 20 segundos para tener todo el tiempo Minor Intellect y Minor Endurance (15% de Magicka y Stamina recovery). NO SPAMMEAR.

Radiating Regeneration (Regeneración Radiante): Castear cada 10 segundos para darle al grupo un "Healing over Time" (HOT). NO SPAMMEAR.

Combat Prayer (Rezo Combativo): Forma principal de curación, además sube resistencias y aumenta el daño del grupo. SI SPAMMEAR.

Energy Orb (Orbe de Energía): Otro "HOT" y le da recursos al grupo, castear cada 10 segundos. NO SPAMMEAR.

Deceptive Predator (Depredador Engañoso): Esta es la forma de movernos rápido y poder a todo momento posicionarnos apuntando a la mayor parte del grupo. Ganas Minor Evasion reduciendo el daño de área, y además inmunidad a snares durante un tiempo. SI SPAMMEAR (cada 4 o 6 segundos).

ULTIMATE: Life Giver (Otorgador de Vida): Para que funcione correctamente hay que poner skills points en la habilidad Steadfast Ward (Protector Firme) y elegir el morph Ward Ally (Protector Aliado), pese a que esa skill nunca la pondremos en ninguna barra.

BARRA POSTERIOR: Bastón de Hielo.

Blue Betty: Esta habilidad cumple doble función, nos va a dar Major Sorcery cada 25 segundos, pero además Magicka Recovery, y siendo que estamos utilizando casi todo en heavy es imprescindible usar skills que nos den Magicka de vuelta. NO SPAMMEAR (solo re castear cada 25 segundos).

Ice Fortress (Fortaleza de Hielo): Para subir resistencias y mitigar daño. NO SPAMMEAR (recastear cada 30 segundos).

Elemental Blockade (Obstrucción Elemental): Esta skill cumplirá muchas funciones. Primero, al tener un bastón cargado con encantamiento de Hielo, al usar esta skill se activará y la skill misma hará que nuestros enemigos queden inmovilizados. Segundo, esta skill propociona daño sobre el tiempo, lo cual hay que combinar Drenaje Elemental que nos devolverá magicka (a ti y al grupo) cada vez que el enemigo sea dañado. Y tercero, proporcionará temporalmente un escudo contra ataques de rango. El morph escogido es el que tiene mayor área (18x12 metros), lo cual asegura que enemigos y aliados queden afectados por esta skill. SEMI SPAMMEABLE, es decir, hay que mover esta habilidad si los enemigos se alejan de ella.

Lotus Blossom (Florecimiento de Loto): Ganas Major Prophecy aumentando tu critico durante toda la duración de esta skill (1 minuto completo), además tus light y heavy attacks te curan. NO SPAMMEAR, recastear 1 vez por minuto.

Elemental Drain (Drenaje Elemental): Esto les da Major Breach al enemigo, pero además es una forma de recuperar Magicka sin gastarla (no tiene coste). Asegurarse que todos mis enemigos tienen esta habilidad aplicada. SI SPAMMEAR, cada vez que algún enemigo se limpie o se pase el minuto de duración.

ULTIMATE: Northern Storm: Este es un ultimate OFENSIVO, está pensado para ejecutar enemigos si los ves con poca vida. Reduce el movimiento de tus enemigos y les da protección a tus aliados.
Action Bars
1

1

2

3

4

5

R
2

1

2

3

4

5

R
Champion Rank:
0
Attributes
Magicka

Health

Stamina

Sets
5x

Mara's Balm

5x

Mark of the Pariah

2x

Engine Guardian
Passive Abilities
No passive abilities selected
Spent:
0
Back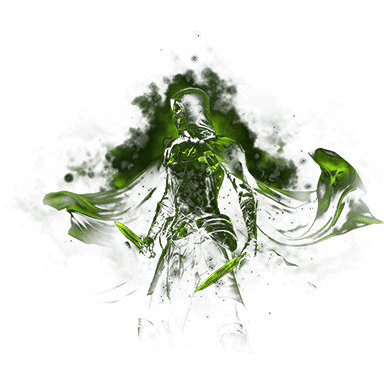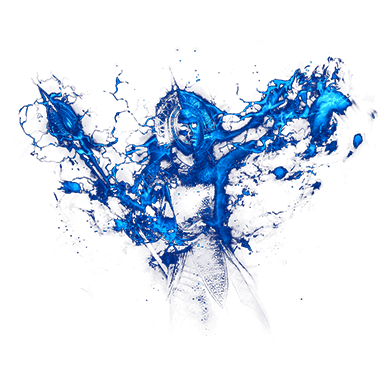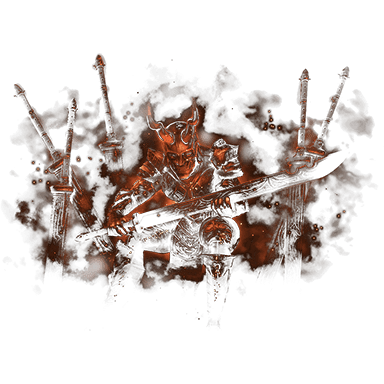 Craft

0
Warfare

0
Fitness

0
Hold down the shift key to unlock the next rank.
Set parts
Here you can find the overview of the set parts that are suggested for this build.
Slot
Set
Armor Type
Quality
Trait
Enchantment
Head
Engine Guardian
Light Armor
Legendary

Reinforced

Glyph of Prismatic Defense
Shoulders
Engine Guardian
Light Armor
Legendary

Sturdy

Glyph of Prismatic Defense
Hand
Mara's Balm
Heavy Armor
Legendary

Sturdy

Glyph of Prismatic Defense
Chest
Mara's Balm
Heavy Armor
Legendary

Reinforced

Glyph of Prismatic Defense
Waist
Mara's Balm
Heavy Armor
Legendary

Sturdy

Glyph of Prismatic Defense
Legs
Mara's Balm
Heavy Armor
Legendary

Reinforced

Glyph of Prismatic Defense
Feet
Mara's Balm
Heavy Armor
Legendary

Sturdy

Glyph of Prismatic Defense
Neck
Mark of the Pariah
Accessories
Legendary

Triune

Glyph of Reduce Skill Cost
Ring
Mark of the Pariah
Accessories
Legendary

Triune

Glyph of Reduce Skill Cost
Ring
Mark of the Pariah
Accessories
Legendary

Triune

Glyph of Reduce Skill Cost
Slot
Set
Weapon Type
Quality
Trait
Enchantment
1. Actionbar
Main hand
Mark of the Pariah
Healing Staff
Legendary

Powered

Glyph of Absorb Magicka
Offhand
Mark of the Pariah
Healing Staff
Legendary

Powered

Glyph of Absorb Magicka
2. Actionbar
Main hand
Mark of the Pariah
Frost Staff
Legendary
Charged

Glyph of Frost
Offhand
Mark of the Pariah
Frost Staff
Legendary
Charged

Glyph of Frost