Favourite
Build Planer is on Patchlevel 8.1.5
~ Saurian Spores ~ Magicka Warden Arena Build
Abilities / Skills
Championsystem
Sets
Clone Build
Show Description
Help
Alliance

Race

Class

Mundusstone

Skill points
0

/ 484
Champion points
0

/ 3600
Class

Please select a class in the top menu.

Weapon

Two Handed
One Hand and Shield
Dual Wield
Bow
Destruction Staff
Restoration Staff

Armor

Light Armor
Medium Armor
Heavy Armor

World

Legerdemain
Soul Magic
Werewolf
Vampire
Scrying
Excavation

Alliance War

Guild

Thieves guild
Dark Brotherhood
Fighters Guild
Mages Guild
Undaunted
Psijic-Order

Racial

Please select a race in the top menu.

Craft

Alchemy
Blacksmithing
Clothing
Woodworking
Provisioning
Enchanting
Jewelcrafting
Build description
This solid MagDen Build has served me WELL in both Veteran Maelstrom Arena & Veteran Vateshran Hollows Arena, but it's good for so much more. For solo arena survivability, I will usually swap in my "Ring of the Pale Order" in place of the "Death Dealer's Fete." This build can be fun for normal dungeon farming as well.

The "Perfected" tier Maelstrom staff & Bahsei's sets add bonus offensive penetration & weapon/spell damage, but when I first began using this I did not have either "perfected" and this still worked great for me.

------------( The Sets Used )-----------------

Hexos Ward is an excellent Critical Damage set (medium) that can be utilized with jewelry & weapons only in this build, should you not have either mythic ring available, leaving you open to use a full 2pc monster set of your choice.

Bahsei's Mania is a great Trial set providing that bonus Dmg in Dungeons, Trials, and Arenas with + Weapon Damage & Crit Chance AND increases your DMG done up to 12% in PvE based on your missing Magicka... This gives you that extra boost right when you need it. (NOT recommended for PvP)

I use a single slotted Nerien'eth piece for the extra base Weapon & Spell Damage... but you could use a single piece of any monster set that provides +DMG or +Crit with little difference in this setup.

Crushing Wall, the Maelstrom Destruction staff, is slotted on our AoE bar turning our "Unstable Wall" becomes a Spamable source of mass destruction.


------------( Notes & Options )-----------------

*** The Pale Oder Ring provides insane self heals while you focus on dealing DAMAGE. If you are not using this, you may want to adjust the build for more shields/heals.

(( Recommended Monster Set Options, if not using Mythics )) ~
* Magma Incarnate = + Mag/Stam Recovery & Boost Weap/Spell Dmg while adding extra Armor
* Grundwulf = +Crit Chance & Mag/Stam Recovery
* Slimecraw = +Crit Chance & +5% Dmg at all Times
* Nerien'eth = +Wep/Spell Dmg & Summon exploding Lich Crystals
* Iceheart = +Crit Chance & Gain Damage Shields + Melee Range AoE while shields are up

Escapist Poisons = Break Free & Brief Immunity to control effects, Health Drain & Magicka Drain
** This I slot only on my Hexos Staff bar, to help maintain resources from range with limited targets.

Buff Foods = Use Jewels of Misrule or Clockwork Citrus Filet if you can
Potions = Essence of Health (Tristat) crafted Potions

------------( SKILLS - Backbar/Hexos Bar )-----------------

Deep Fissure = Warden's Scarabs ... try to keep this in rotation every 3rd cast for maximum Dmg
Fetcher Infection = Warden's Swarming Flies ... Solid DoT + Debuff with every 2nd cast dealing 50% more Dmg
Force Pulse = Destro Staff's Spammable ... deals Flame, Frost & Shock Dmg + Dmg to nearby enemies
Polar Wind = Warden's Healing Winds ... Burst Heals + Heals Over Time & AoE Frost Dmg to Enemies nearby
Lotus Blossum = Warden Buff ... 60 sec duration, Light & Heavy Attack heal you & you gain Weapon & Spell Crit !!

Ice Comet = Mage's Guild Ultimate ... Big AoE Burst Dmg, + DoT & Snare at Impact & provides Mage Guild Passives

------------( SKILLS - Frontbar/Maelstrom AoE Bar )-----------------

Winter's Revenge = Warden's Frost DoT Spell 12 sec duration, lower magicka cost
Mystic Orb = Undaunted AoE DPS Orb ... 10 sec duration, easy to maintain
Unstable Wall of Fire = Destro Spamable ... a DoT if single cast, Explodes Bonus Dmg w/ each recast & Procs Staff
Ice Fortress = Warden Icy Armor ... Keep up your Physical and Spell Resistance + bonus reduction to dmg taken
Blue Betty = Warden's Magicka Netch ... Keep this up for Magicka Sustain, Weapon & Spell Damage, and self Cleanse

Fiery Rage = Destro Ultimate ... 2 sec delay, then Hell rains down for 7 seconds ... save ulti for this when you can.
Action Bars
1

1

2

3

4

5

R
2

1

2

3

4

5

R
Champion Rank:
0
Attributes
Magicka

Health

Stamina

Sets
5x

Perfected Bahsei's Mania

4x

Hexos' Ward

1x

Nerien'eth

1x

Death Dealer's Fete

1x

Perfected Crushing Wall
Passive Abilities
No passive abilities selected
Spent:
0
Back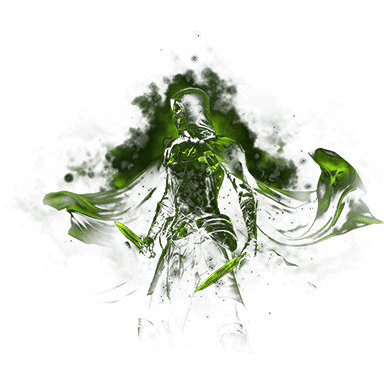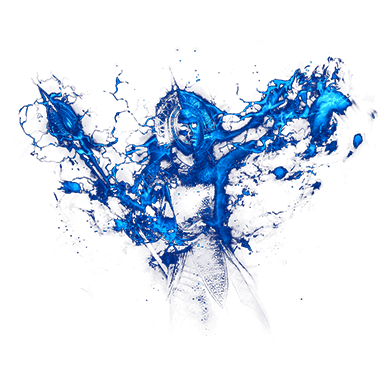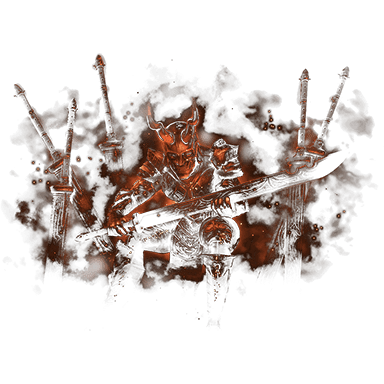 Craft

0
Warfare

0
Fitness

0
Hold down the shift key to unlock the next rank.
Set parts
Here you can find the overview of the set parts that are suggested for this build.
Slot
Set
Armor Type
Quality
Trait
Enchantment
Head
Hexos' Ward
Medium Armor
Legendary

Divines

Glyph of Magicka
Shoulders
Nerien'eth
Light Armor
Legendary

Divines

Glyph of Magicka
Hand
Perfected Bahsei's Mania
Light Armor
Legendary

Divines

Glyph of Magicka
Chest
Perfected Bahsei's Mania
Light Armor
Legendary

Divines

Glyph of Magicka
Waist
Perfected Bahsei's Mania
Light Armor
Legendary

Divines

Glyph of Magicka
Legs
Perfected Bahsei's Mania
Light Armor
Legendary

Divines

Glyph of Magicka
Feet
Perfected Bahsei's Mania
Light Armor
Legendary

Divines

Glyph of Magicka
Neck
Hexos' Ward
Accessories
Epic

Bloodthirsty

Glyph of Magicka Recovery
Ring
Death Dealer's Fete
Accessories
Mythic

Bloodthirsty

Glyph of Increase Magical Harm
Ring
Hexos' Ward
Accessories
Epic

Bloodthirsty

Glyph of Magicka Recovery
Slot
Set
Weapon Type
Quality
Trait
Enchantment
1. Actionbar
Main hand
Perfected Crushing Wall
Flame Staff
Legendary

Defending

Glyph of Weapon Damage
Offhand
Perfected Crushing Wall
Flame Staff
Legendary

Defending

Glyph of Weapon Damage
2. Actionbar
Main hand
Hexos' Ward
Flame Staff
Legendary

Defending

Glyph of Absorb Magicka
Offhand
Hexos' Ward
Flame Staff
Legendary

Defending

Glyph of Absorb Magicka
Poison

Escapist's Poison