Favourite
Build Planer is on Patchlevel 7.2.5
Stamden Big Bear Build For All Levels
Abilities / Skills
Championsystem
Sets
Clone Build
Show Description
Help
Alliance

Race

Class

Mundusstone

Skill points
0

/ 481
Champion points
0

/ 3600
Class

Please select a class in the top menu.

Weapon

Two Handed
One Hand and Shield
Dual Wield
Bow
Destruction Staff
Restoration Staff

Armor

Light Armor
Medium Armor
Heavy Armor

World

Legerdemain
Soul Magic
Werewolf
Vampire
Scrying
Excavation

Alliance War

Guild

Thieves guild
Dark Brotherhood
Fighters Guild
Mages Guild
Undaunted
Psijic-Order

Racial

Please select a race in the top menu.

Craft

Alchemy
Blacksmithing
Clothing
Woodworking
Provisioning
Enchanting
Jewelcrafting
Build description
*Build by Beast-Blood*

This is a great build for leveling, pve, soloing content and pvp.

Races: I use this build for various races. I currently have a Redguard, Delf, Khajiit and Argonian.

While leveling use Dive/Cutting Dive in place of Hidden Blade/ Shrouded Daggers.
If you need to level your DW faster you can take Twin Slashes or Whirlwind but I never found a need for them.
use snipe/ Lethal Arrow till Poison Arrow/ Poison Injection.
Use Frost Cloak till Impaling Shards, then use till Artic Wind/ Artic Blast.
Use Fungal Growth/ Enchanted Growth(for the Minor Int & End boosting Mag & Stam recovery by 15%) till Lotus Flower/ Green Lotus.

ALL ARMOUR IN MEDIUM, DUEL DAGGERS

for Leveling:
5x Ashen Grip
Either a 5x Hundings Rage or Kvatch Gladiator set
2x either Kvatch Gladiator or Hundings Rage or Night's Silence

For Champion Level:
5x Venomous Smite
5x Dragonguard Elite
and either Monster set of your choice or 2x set of your choice I use 2x Hundings Rage for xtra Crit chance.

Weapons:
Use 2x Daggers or Dagger & Sword, Precise and Sharpened for Traits.
Main hand use Poison Weapon, Off-hand use Absorb Stam.
Bow use either Precise or Sharpened traits which ever you feel you need more of.
For enchants use Poison Weapon or Weapon Damage, again your choice.
Action Bars
1

1

2

3

4

5

R
2

1

2

3

4

5

R
Champion Rank:
0
Attributes
Magicka

Health

Stamina

Sets
5x

Dragonguard Elite

5x

Venomous Smite

3x

Hunding's Rage
Passive Abilities
No passive abilities selected
Spent:
0
Back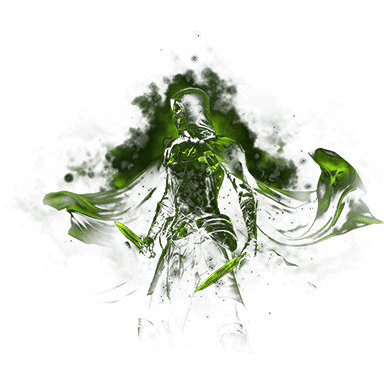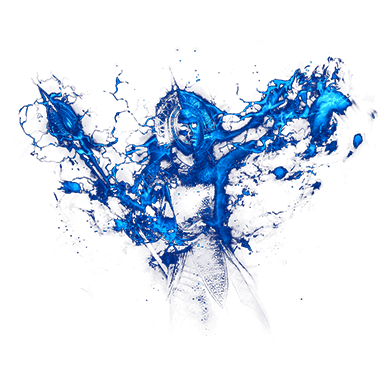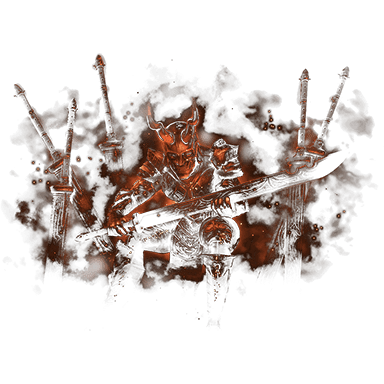 Craft

0
Warfare

0
Fitness

0
Hold down the shift key to unlock the next rank.
Set parts
Here you can find the overview of the set parts that are suggested for this build.
Slot
Set
Armor Type
Quality
Trait
Enchantment
Head
Dragonguard Elite
Medium Armor
Epic

Divines

Glyph of Stamina
Shoulders
Venomous Smite
Medium Armor
Epic

Impenetrable

Glyph of Stamina
Hand
Venomous Smite
Medium Armor
Epic

Divines

Glyph of Stamina
Chest
Dragonguard Elite
Medium Armor
Epic

Impenetrable

Glyph of Stamina
Waist
Venomous Smite
Medium Armor
Epic

Divines

Glyph of Stamina
Legs
Venomous Smite
Medium Armor
Epic

Impenetrable

Glyph of Stamina
Feet
Dragonguard Elite
Medium Armor
Epic

Impenetrable

Glyph of Stamina
Neck
Venomous Smite
Accessories
Epic

Robust

Glyph of Stamina Recovery
Ring
Dragonguard Elite
Accessories
Epic

Robust

Glyph of Stamina Recovery
Ring
Dragonguard Elite
Accessories
Epic

Robust

Glyph of Stamina Recovery
Slot
Set
Weapon Type
Quality
Trait
Enchantment
1. Actionbar
Main hand
Hunding's Rage
Dagger
Epic

Sharpened

Glyph of Poison
Offhand
Hunding's Rage
Dagger
Epic

Precise

Glyph of Absorb Stamina
2. Actionbar
Main hand
Hunding's Rage
Bow
Epic

Precise

Glyph of Poison
Offhand
Hunding's Rage
Bow
Epic

Precise

Glyph of Poison