Favourite
Build Planer is on Patchlevel 8.0.6
[Upd: 4.3.6] 'Ice Wizard' (Warden Magicka PvE DMG)
Abilities / Skills
Championsystem
Sets
Clone Build
Show Description
Help
Alliance

Race

Class

Mundusstone

Skill points
0

/ 481
Champion points
0

/ 3600
Class

Please select a class in the top menu.

Weapon

Two Handed
One Hand and Shield
Dual Wield
Bow
Destruction Staff
Restoration Staff

Armor

Light Armor
Medium Armor
Heavy Armor

World

Legerdemain
Soul Magic
Werewolf
Vampire
Scrying
Excavation

Alliance War

Guild

Thieves guild
Dark Brotherhood
Fighters Guild
Mages Guild
Undaunted
Psijic-Order

Racial

Please select a race in the top menu.

Craft

Alchemy
Blacksmithing
Clothing
Woodworking
Provisioning
Enchanting
Jewelcrafting
Build description
Warden build for version 4.3.6 patch
Ice Wizards are masters of frost destruction magic, they channel the full force of this element into deadly focus against multiple opponents at once.
Mudus Stone:
Lover or Apprentice
Armour:
Winterborn
-
Waist, gloves, shoes
- Divines - max Magicka enchant.
Legs and chest
- Infused- max Magicka enchant.
Iceheart
(Heavy) Head - Infused - max Magicka enchant.
(Medium) Shoulders - Divines - max Magicka enchant.
Jewellery:
Ysgramor
- Arcane - Spell dmg enchant.
Weapons:
Front bar:
Ysgramor's Ice Staff -Infused/Nirn - Weapon damage enchant.
Back bar:
Maelstrom's Ice Staff
- Infused - Weapon damage enchant.
The front bar skills
The front bar is your main damage bar, with force pulse being your spamable dmg action in between light and heavy attacks.
Blue Betty pet increases your spell dmg, it also further increases your dmg from the animal companions passive. Arctic blast is very useful when you're in trouble as it gives you a small self heal which can take some pressure away from your healer.
The back bar skills
I always like having double bar Inner light as it adds some nice extra magicka. Elemental drain is this builds flex slot so feel free to change it with an ability that works for you. I like to swap it out with Swarm for extra DoT (it's mainly there for magicka steal). Winters revenge is a great crowd control AOE attack, always pair it with Wall of Elements
(try to keep Wall of Elements down as much as possible)
.
**if you don't have the Winterborn set yet you can replace it with
Julianos
instead.
*** DO NOT take the tri focus passive from destruction staff skill line as it pulls aggro from the group's tank.
Action Bars
1

1

2

3

4

5

R
2

1

2

3

4

5

R
Champion Rank:
0
Attributes
Magicka

Health

Stamina

Sets
5x

Winterborn

4x

Ysgramor's Birthright

2x

Iceheart

1x

Perfected Crushing Wall
Passive Abilities
No passive abilities selected
Spent:
0
Back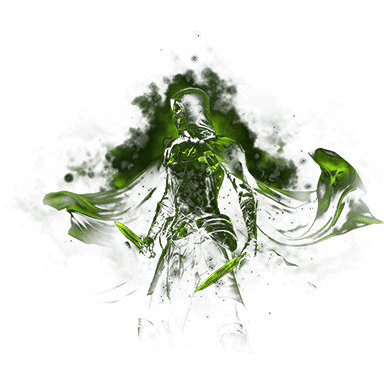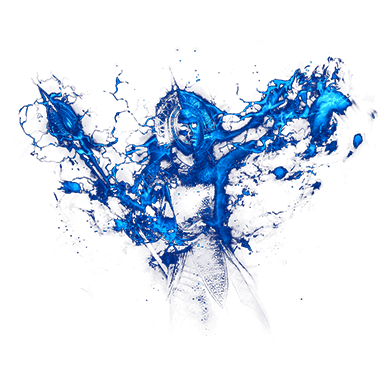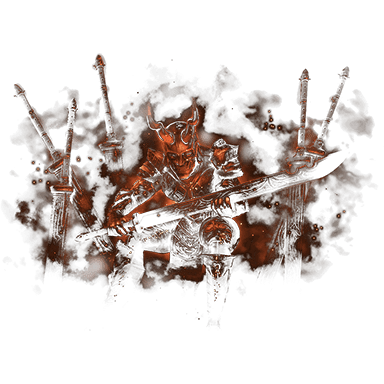 Craft

0
Warfare

0
Fitness

0
Hold down the shift key to unlock the next rank.
Set parts
Here you can find the overview of the set parts that are suggested for this build.
Slot
Set
Armor Type
Quality
Trait
Enchantment
Head
Iceheart
Heavy Armor
Legendary

Infused

Glyph of Magicka
Shoulders
Iceheart
Medium Armor
Legendary

Divines

Glyph of Magicka
Hand
Winterborn
Light Armor
Legendary
---

Glyph of Magicka
Chest
Winterborn
Light Armor
Legendary

Infused

Glyph of Magicka
Waist
Winterborn
Light Armor
Legendary

Divines

Glyph of Magicka
Legs
Winterborn
Light Armor
Legendary

Infused

Glyph of Magicka
Feet
Winterborn
Light Armor
Legendary

Divines

Glyph of Magicka
Neck
Ysgramor's Birthright
Accessories
Legendary

Arcane

Glyph of Increase Magical Harm
Ring
Ysgramor's Birthright
Accessories
Legendary

Arcane

Glyph of Increase Magical Harm
Ring
Ysgramor's Birthright
Accessories
Legendary

Arcane

Glyph of Increase Magical Harm
Slot
Set
Weapon Type
Quality
Trait
Enchantment
1. Actionbar
Main hand
Ysgramor's Birthright
Frost Staff
Legendary

Nirnhoned

Glyph of Weapon Damage
Offhand
Ysgramor's Birthright
Frost Staff
Legendary

Nirnhoned

Glyph of Weapon Damage
2. Actionbar
Main hand
Perfected Crushing Wall
Frost Staff
Legendary

Infused

Glyph of Weapon Damage
Offhand
Perfected Crushing Wall
Frost Staff
Legendary

Infused

Glyph of Weapon Damage