Favourite
Build Planer is on Patchlevel 8.0.6
YOGI
Abilities / Skills
Championsystem
Sets
Clone Build
Show Description
Help
Alliance

Race

Class

Mundusstone

Skill points
0

/ 481
Champion points
0

/ 3600
Class

Please select a class in the top menu.

Weapon

Two Handed
One Hand and Shield
Dual Wield
Bow
Destruction Staff
Restoration Staff

Armor

Light Armor
Medium Armor
Heavy Armor

World

Legerdemain
Soul Magic
Werewolf
Vampire
Scrying
Excavation

Alliance War

Guild

Thieves guild
Dark Brotherhood
Fighters Guild
Mages Guild
Undaunted
Psijic-Order

Racial

Please select a race in the top menu.

Craft

Alchemy
Blacksmithing
Clothing
Woodworking
Provisioning
Enchanting
Jewelcrafting
Build description
FINALLY! A strong, sustainable, VIABLE bow/bow build!

Many have tried and wondered "can you play using double bow"? YES of course you can but it was always somewhat difficult to fit around other setups due to the lack of monster setup utility if using 2x 5 piece sets. However, with Summerset, the bow is now worth 2x pieces so you can easily fit 2x 5 piece sets and a full monster set OR special weapon sets. Pushing this playstyle over the edge and bringing it in line with other types of DPS builds.

This playstyle is incredibly unique however and somewhat alien to the majority of the players in the game because although it has been eagerly anticipated, many have tried and failed and try too hard to play it like a melee DPS. The trick to this is to STAY ranged!

Everything we use is ranged damage. The bow passives increase your damage at range so make sure you utilize this.

At range, of course, we don't have the same protection as melees may have since with dual wield you can take advantage of Deadly Cloak to protect you. BUT your agility is where your strong point is, you are a long way away from the target and you are FAST.

Most explosion AOEs pop and then have smaller AOEs that spread from the center. You will see this for example in Cloudrest and Halls of fabrication, the bonus for you is, since you are far away from the main danger, you have more time to react and it is much easier to avoid such things due to your speed and distance.

The light attacks and heavy attacks are incredibly important. Remember in the Hawk Eye passive you must stack up 5x 5% damage bonuses by applying multiple light and/or heavy attacks. Every light or heavy will restart the timer at its current state counting down again from 5. If you keep this up the whole time and have a clean rotation you will always have that 25% maximum damage bonus to your bow.
ALSO, this timer is exactly the same as Relequen, meaning so long as that timer is never lost, you will have 100% uptime on Relequen also for maximum damage.
You are ranged remember so unlike melee using Relequen where moving around could cause you to lose the proc (away from the fight for more than 5 seconds) you are RANGED, meaning it is so much easier for you to keep up those lights and heavies even inside mechanics. Keep your eyes peeled, keep your rotation clean and you will do just fine.

Finally, YOGI bear himself. This bear hits like a steam train! His ultimate is incredibly strong so be sure to use it as SOON as you can especially during execute phase of a target because his damage gets crazy high on low health targets.
TIP: heavy attacking a different target tells the bear to focus on that one instead. Failing that he will hit who he likes.

Good sustain

Agility is your survival, keep your buffs up, and don't stop attacking.

High damage from range and an incredibly cheap powerful ultimate.

EVERYTHING you do procs your sets for effortless results so long as you keep up those lights and heavies.

Acquirable gear especially since Summerset trials are the cream of the crop for pickup groups.

Buyable/craftable options

A totally new and unique playstyle alien to most but when understood is incredibly powerful.

STAYING ranged maximizes your damage output! 20 meters is optimal, don't go too far though else Subterranean won't reach.

FINALLY, a viable fun way to use the bow Robin hood and Yogi bear kicking it together!
Action Bars
1

1

2

3

4

5

R
2

1

2

3

4

5

R
Champion Rank:
0
Attributes
Magicka

Health

Stamina

Sets
5x

Tzogvin's Warband

5x

Perfected Arms of Relequen

1x

Kjalnar's Nightmare

1x

Perfected Caustic Arrow
Passive Abilities
No passive abilities selected
Spent:
0
Back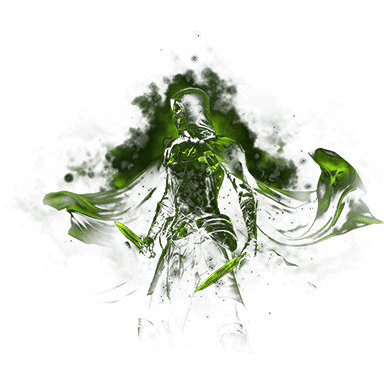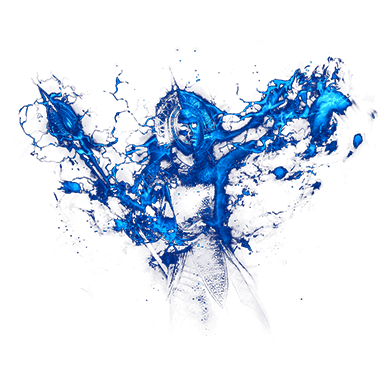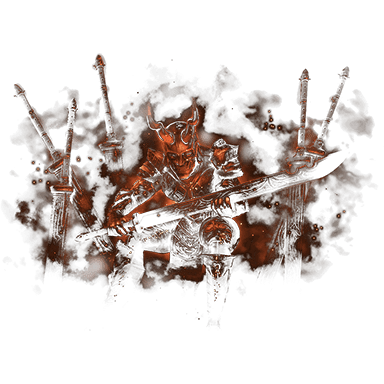 Craft

0
Warfare

0
Fitness

0
Hold down the shift key to unlock the next rank.
Set parts
Here you can find the overview of the set parts that are suggested for this build.
Slot
Set
Armor Type
Quality
Trait
Enchantment
Head
Kjalnar's Nightmare
Medium Armor
Legendary

Divines

Glyph of Stamina
Shoulders
Tzogvin's Warband
Medium Armor
Legendary

Divines

Glyph of Stamina
Hand
Perfected Arms of Relequen
Medium Armor
Legendary

Divines

Glyph of Stamina
Chest
Perfected Arms of Relequen
Medium Armor
Legendary

Divines

Glyph of Stamina
Waist
Perfected Arms of Relequen
Medium Armor
Legendary

Divines

Glyph of Stamina
Legs
Perfected Arms of Relequen
Medium Armor
Legendary

Divines

Glyph of Stamina
Feet
Perfected Arms of Relequen
Medium Armor
Legendary

Divines

Glyph of Stamina
Neck
Tzogvin's Warband
Accessories
Legendary

Bloodthirsty

Glyph of Increase Physical Harm
Ring
Tzogvin's Warband
Accessories
Legendary

Bloodthirsty

Glyph of Increase Physical Harm
Ring
Tzogvin's Warband
Accessories
Legendary

Bloodthirsty

Glyph of Increase Physical Harm
Slot
Set
Weapon Type
Quality
Trait
Enchantment
1. Actionbar
Main hand
Tzogvin's Warband
Bow
Legendary

Precise
---
Offhand
Tzogvin's Warband
Bow
Legendary

Precise
---
2. Actionbar
Main hand
Perfected Caustic Arrow
Bow
Legendary

Infused

Glyph of Decrease Health
Offhand
Perfected Caustic Arrow
Bow
Legendary

Infused

Glyph of Decrease Health