Favoris
Le planificateur de compétences a le niveau de correctif 8.0.6
TOXICITY
Compétences / Sorts
Système Champion
Ensembles
Copier le build
Voir la description
Aide
Faction

Race

Classe

Pierre de Mundus

Points
0

/ 481
Points Champion
0

/ 3600
Classe

Merci de choisir votre classe dans le menu en haut.

Armes

Arme à deux mains
Une main et un bouclier
Deux armes
Arc
Bâton de destruction
Bâton de rétablissement

Armure

Armure légère
Armure moyenne
Armure lourde

Monde

Escroquerie
Magie des âmes
Loup-garou
Vampire
Sondage
Excavation

Guerre d'Alliances

Guilde

Guilde des voleurs
Confrérie noire
Guilde des guerriers
Guilde des mages
Indomptable
Ordre Psijique

Culturel

Merci de choisir votre Race dans le menu en haut.

Artisanat

Alchimie
Forge
Couture
Travail du bois
Cuisine
Enchantement
Joaillerie
Description du build
https://xynodegaming.com/toxicity
This stamina Dragonknight build is primarily for END GAME content and the advanced player. Lesser experienced players, if they have the gear and understanding of the class, WILL perform exceptionally well with this and I would, by all means, encourage you to try it out…but this is aimed at people with a GOOD amount of knowledge of the class.
Sometimes you have to know what to do in a jam and that requires more than copy and paste, so bear that in mind and learn what the skills and passives do first. Pressing the buttons in the right order only work if you know what they do, otherwise, you will be a glass cannon. This is a raw build where all the damage is applied by your rotation with NO monster set required!!
This has been fine-tuned, stress-tested, and created over a long period of time…the build was created around the time of the release One Tamriel and now is still (several patches and alterations later) strong as hell, even with some of the damage nerfs to certain abilities in the Homestead patch and then the additional heavy attack requirements for just about everything due to reduction to cost passives disappearing in the Morrowind patch. It survived through the DOT boosting stages of Scalebreaker and even after when they were reduced later in the year. Fundamentally the Dragonknight is perfect for single target damage over time, so each patch with a LITTLE adaptation, this has stayed WAY up there regardless!
You will see on my live streams that I do occasionally take advantage of heavies during the rotation when resources are low, while other times using more light attacks. It is about gauging the situation and incoming sustain from synergies, potions, and ultimates in order to time everything perfectly inside mechanics. Heavy attacking and light attacking are both equally important in ALL content since it is a basic mechanic. ALL basic mechanics are relevant regardless of the content by design. So if you do start running low or just a gauge drops all of a sudden, it is up to you to take advantage of those situations. Especially when a target is off balance (70% increase to heavy attack, keeping damage up AND double resource return!).
The fact that we are built for a massive amount of poison, with the DK passives, gives us massive sustain due to the updated combustion passive in The Deadlands DLC. Now we get 1000 stamina back every time a poison status effect is applied! AND we have a chance for new Burning status (fire damage) meaning more magicka return (500 per application of burning) meaning our magicka COSTING skills can be sustained too!
Physical status is ALSO a new thing to the new update! If you apply status with "physical" (which we never could before) you will apply Sundered, which is MINOR Breach, reducing the resistance of the target (spell and physical) by 2974!
Overall everything in the build slots together to make a simple yet solid static rotation, covering full uptime on all damage IF you can nail it. Fire and forget damage over time skills, boosted by a well-placed specific spammable, pushing some serious damage numbers AND with choices for survival if you alter your morphs! Everything you need in one place to smash the single target fights QUICKLY!
You are not limited there however if you DO need to hit AOE targets there are gear/skill options for that while maintaining your main purpose/design/role AND you will benefit from that in way of resource return if you get kills! Everything slots together to make a fully functioning multi-situation build. And let's not forget, in Flames Of Ambition (current patch for Champion Points 2.0) the game has changed dramatically! Much more overall choice of playstyle with the champion point slotable options, alongside multiple state bonuses FROM the champion points system, and ALL players, new or experienced have MUCH higher base stats for weapon damage, spell damage, stamina, magicka, and health!
Deadly Strike has been removed from the setup and it is replaced with Pillar Of Nirn. Every proc set now crits off weapon AND spell damage except Arms of Relequen and Zaan's.
With the addition of the Armory system in Update 32 and the ease with which you can change your entire build, this build is now a WEREWOLF! As a werewolf, you don't have to worry about swapping bars. And it hits nearly as high as the old setup.
MASSIVE NOTE!!!: Since the Greymoor chapter we have been given NORMAL Maelstrom weapons and NORMAL Dragonstar weapons. SO if you are starting out and looking for a more advanced build but perhaps not actually into vet content YET…you CAN farm for absolutely everything on NORMAL difficulty and get cracking!
So while this is an advanced build, ANYONE can get started with it 😉
Barre d'action
1

1

2

3

4

5

R
2

1

2

3

4

5

R
Rang de Champion:
0
Points d'attribut
Magie

Santé

Vigueur

Ensembles
5x

Pilier de Nirn

5x

Les Armes perfectionnées de Relequen

2x

Le Déluge cruel perfectionné

1x

Flèche caustique perfectionnée
Sorts passifs
Vous n'avez pas sélectionné de pouvoir passif
Dépensé:
0
Retour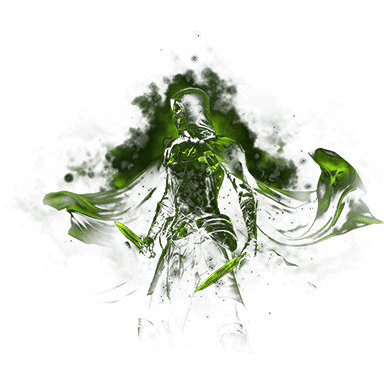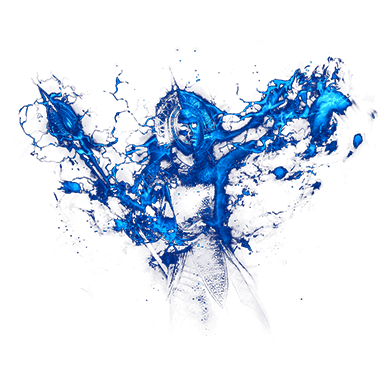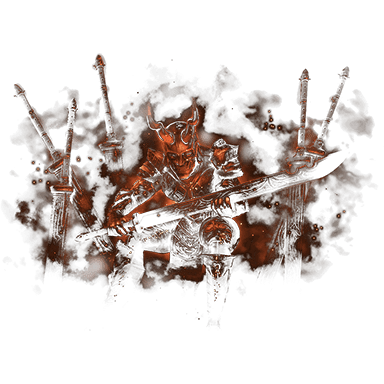 Artisanat

0
Guerre

0
Dynamisme

0
Maintenez la touche Majuscule enfoncée pour déverrouiller le rang suivant.
Pièce d'ensemble
Ici, vous pouvez visualiser l'aperçu des pièces d'ensemble suggérées pour ce build.
Slot
Ensemble
Armor Type
Qualité
Trait
Enchantement
Tête
Pilier de Nirn
Armure moyenne
Légendaire

Divins

Glyphe vigoureux
Épaules
Pilier de Nirn
Armure moyenne
Légendaire

Divins

Glyphe vigoureux
Mains
Les Armes perfectionnées de Relequen
Armure moyenne
Légendaire

Divins

Glyphe vigoureux
Poitrine
Les Armes perfectionnées de Relequen
Armure moyenne
Légendaire

Divins

Glyphe vigoureux
Taille
Les Armes perfectionnées de Relequen
Armure moyenne
Légendaire

Divins

Glyphe vigoureux
Jambes
Les Armes perfectionnées de Relequen
Armure moyenne
Légendaire

Divins

Glyphe vigoureux
Pieds
Les Armes perfectionnées de Relequen
Armure moyenne
Légendaire

Divins

Glyphe vigoureux
Cou
Pilier de Nirn
Bijoux
Légendaire

Assoiffé de sang

Glyphe de puissance physique
Anneau
Pilier de Nirn
Bijoux
Légendaire

Assoiffé de sang

Glyphe de puissance physique
Anneau
Pilier de Nirn
Bijoux
Légendaire

Assoiffé de sang

Glyphe de puissance physique
Slot
Ensemble
Weapon Type
Qualité
Trait
Enchantement
1. Barre d'action
Main principale
Le Déluge cruel perfectionné
Dague
Légendaire

Trempe de Nirn
---
Main secondaire
Le Déluge cruel perfectionné
Dague
Légendaire

Acéré
---
Poison

Poison de ravage graduel de Santé
2. Barre d'action
Main principale
Flèche caustique perfectionnée
Arc
Légendaire

Infusé

Glyphe de dégâts d'arme
Main secondaire
Flèche caustique perfectionnée
Arc
Légendaire

Infusé

Glyphe de dégâts d'arme