Favoris
Le planificateur de compétences a le niveau de correctif 7.2.5
LICH
Compétences / Sorts
Système Champion
Ensembles
Copier le build
Voir la description
Aide
Faction

Race

Classe

Pierre de Mundus

Points
0

/ 481
Points Champion
0

/ 3600
Classe

Merci de choisir votre classe dans le menu en haut.

Armes

Arme à deux mains
Une main et un bouclier
Deux armes
Arc
Bâton de destruction
Bâton de rétablissement

Armure

Armure légère
Armure moyenne
Armure lourde

Monde

Escroquerie
Magie des âmes
Loup-garou
Vampire
Sondage
Excavation

Guerre d'Alliances

Guilde

Guilde des voleurs
Confrérie noire
Guilde des guerriers
Guilde des mages
Indomptable
Ordre Psijique

Culturel

Merci de choisir votre Race dans le menu en haut.

Artisanat

Alchimie
Forge
Couture
Travail du bois
Cuisine
Enchantement
Joaillerie
Description du build
What do we call this? Magcro? mag necro? magromancer?! Pick your poison, I'm sticking with Mag Necro, regardless of the term used to describe it, this class is INSANE!

This Magicka Necromancer build is built for HIGH single target DPS, great AOE dps and MASSIVE ultimate gain! This build is FUN, has great survival, has a full static rotation which never has to change, has solid sustain and is all round balanced for all PVE content.

Utlizing a rather fun set too making it themed on top of everything else adds to it's overall appeal!

We do have a couple of pets in our arsenal but unlike the Sorcerer where the abilities have to be double barred in order to have 100% uptime on them, the Necromancer has fire and forget pets. We raise the dead, we use them , and then dump them again.

The corpse system is extremely useful for the necromancer. The Templar can syphon energy from dead bodies of course but the Necromancer is the master of all that is dead. We can consume Ultimate, heals, minions and even resurrect dead bodies/players.

This system DOES make the learning curve a little tricky but don't worry, all you need to know is explained in detail in the video. The Necromancer can be fun if you are just smashing buttons, however if you have great situational awareness and understand how to take advantage of the bodies around you, then you can become VERY powerful. Also this is not just the bodies from players or enemies, you can physically consume the corpses of your raised pets to benefit you,

In this build consuming corpses is key! We have abilities that do damage over time, we have ground based aoes, we have ultimate regeneration, AND heals all from paying attention to what is dead and what is alive. Clever and planned useage of your corpse consuming skills can completely change the tide of any battle.

In this build you will have all of the above however, covered FOR you. The rotation alone takes full advantage of consuming corpses, setting up some well placed corpses with planned and timed skills to then utilize them when they are present!

As well as the corpse system, we have elements of all kinds in our damage including ice, fire, AND shock! Which makes the Magicka Necromancer the master of all magic!

And last but not least of course, we have an ultimate in the form of a massive flesh abomination which grants major vulnerability to your group. Meaning all players hit the targets affected by 30% more damage! The Necromancer is the only class in the game with this bonus. Play smart and you can be a massive asset to any group!

Key bonuses to the setup

High damage output in both single target AND AOE!

Fire and forget abilities/pets which do NOT require double baring of the same skills (unlike the sorcerer)

Incredible ultimate gain from our Necrotic Potency IF used correctly!

Major Vulnerability (10% damage done increase to target for EVERYONE) from our Colossus Ultimate

At execute range we have a passive which greatly improves our critical chance!

High use of class skills, making it feel like a totally unique setup/class/playstyle

High health bonus JUST for being a Necromancer!

The more you understand about the class, the more powerful you are if you have the ability to take advantage of the situation at the time, ESPECIALLY if there are many many BODIES!
Barre d'action
1

1

2

3

4

5

R
2

1

2

3

4

5

R
Rang de Champion:
0
Points d'attribut
Magie

Santé

Vigueur

Ensembles
Sorts passifs
Vous n'avez pas sélectionné de pouvoir passif
Dépensé:
0
Retour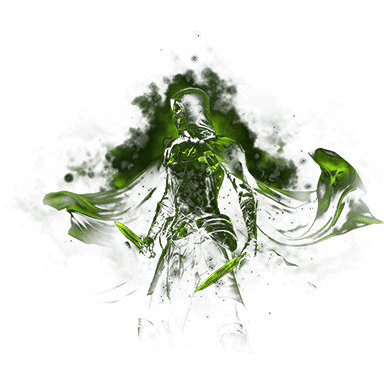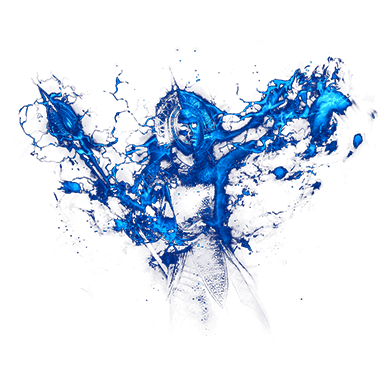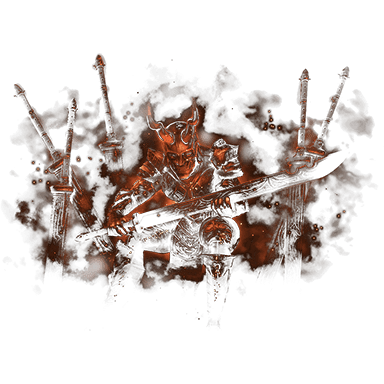 Artisanat

0
Guerre

0
Dynamisme

0
Maintenez la touche Majuscule enfoncée pour déverrouiller le rang suivant.
Pièce d'ensemble
Ici, vous pouvez visualiser l'aperçu des pièces d'ensemble suggérées pour ce build.
Slot
Ensemble
Armor Type
Qualité
Trait
Enchantement
Slot
Ensemble
Weapon Type
Qualité
Trait
Enchantement
1. Barre d'action
2. Barre d'action