Favourite
Build Planer is on Patchlevel 7.2.5
DK vigueur DD/TANK
Abilities / Skills
Championsystem
Sets
Clone Build
Show Description
Help
Alliance

Race

Class

Mundusstone

Skill points
0

/ 481
Champion points
0

/ 3600
Class

Please select a class in the top menu.

Weapon

Two Handed
One Hand and Shield
Dual Wield
Bow
Destruction Staff
Restoration Staff

Armor

Light Armor
Medium Armor
Heavy Armor

World

Legerdemain
Soul Magic
Werewolf
Vampire
Scrying
Excavation

Alliance War

Guild

Thieves guild
Dark Brotherhood
Fighters Guild
Mages Guild
Undaunted
Psijic-Order

Racial

Please select a race in the top menu.

Craft

Alchemy
Blacksmithing
Clothing
Woodworking
Provisioning
Enchanting
Jewelcrafting
Build description
Les enchantements des armures peuvent être remplacés par de la vigueur max sur les pièces impénétrables.
Les bijoux sont en infusé mais peuvent être en assoiffé de sang
L'arme 1 peut être sinon une masse d'arme du spriggan en acéré
Les armes 2 sont une épée/masse en défenseur ou décisif avec un bouclier en impénétrable enchanté défense prismatique (hakeijo)
Je joue pierre du serpent car cela m'assure une bonne régénération de vigueur couplé avec les essences de santé (tri-pots) sinon on peut aussi jouer avec guerrier (pour des dgts) ou dame (pour plus de résistances)

Les compétences de la guilde psijique peuvent être remplacées :
La "poigne ardente" pour "accélération du temps"
"Aubéclat parfait" (plus de dégâts, bien contre vampire et loup-garou) / "Mur de sorts" (1main+bouclier)/ "Armure corrosive" (coeur terrestre). A noter que le 2nd ult ne sera quasiment jamais utilisé, "envol" étant tout de même fort utile.

"Chasseur camouflé" peut être remplacé "griffe venimeuse" pour plus de dégâts malgré la perte de Berserk mineur

Il faut garder ces buffs actifs :
- "Ralliement"
- "Armure volatile/hérissée" (comme vous préférez)
- "Cautérisation"

Si jamais vous avez besoin de soins :
"Bouclier igné/fragmenté" (préférence) --> "Ardeur résolue" (constamment actif en combat si possible) --> "Ralliement" (burst heal)

En combat :
Penser à activer le "souffle toxique" (réduction rési adverse) --> "Moulinet étourdissant" (augmentation des dgts car déséquilibré + étourdit 2 secondes la 2ème fois) --> "Bourreau" jusqu'à ce que l'adversaire meure
Rajouter "envol" (gros dégâts + possibilité de se rapprocher de sa cible) dans le combo en cas de besoin. Ne pas oublier que "envol" rend des ressources grâce au passif "rugissement de bataille"

En nourriture le mieux est le bouillon d'artaeum mais étant cher j'utilise en attendant le cabillaud aillé et croutes de pommes de terre. Les crânes en sucres ensorcelés ou la soupe de riz sel et lave doivent être de bonnes alternatives également.

Poisons :
1 bar : Poison de ravage de santé IX (Alcaleste, Nirnrave, Larves de mouches, Belladone)
2 bar : Poison du monte en l'air IX (Alcaleste, Lys des cimes, Ancolie, Truffe de Namira)

N'hésitez pas à me donner vos avis !
Action Bars
1

1

2

3

4

5

R
2

1

2

3

4

5

R
Champion Rank:
0
Attributes
Magicka

Health

Stamina

Sets
6x

Spriggan's Thorns

5x

Hunding's Rage

2x

Engine Guardian
Passive Abilities
No passive abilities selected
Spent:
0
Back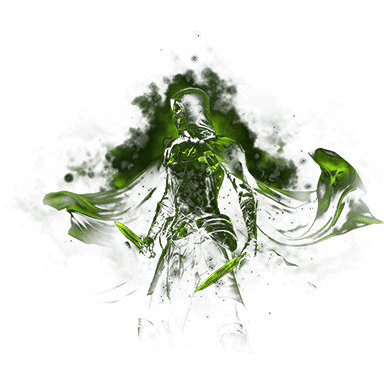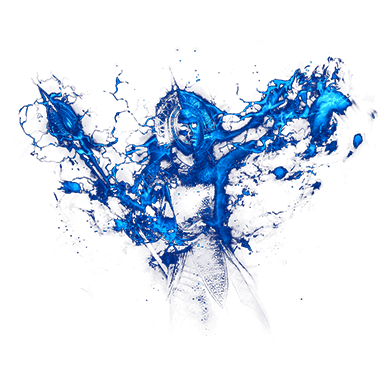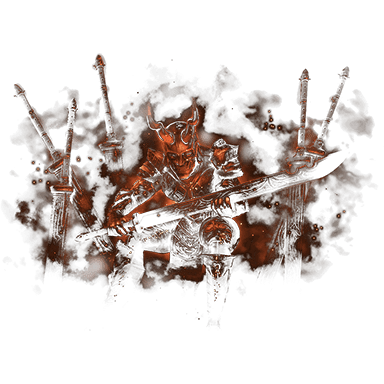 Craft

0
Warfare

0
Fitness

0
Hold down the shift key to unlock the next rank.
Set parts
Here you can find the overview of the set parts that are suggested for this build.
Slot
Set
Armor Type
Quality
Trait
Enchantment
Head
Engine Guardian
Medium Armor
Legendary

Infused

Glyph of Prismatic Defense
Shoulders
Engine Guardian
Medium Armor
Legendary

Impenetrable

Glyph of Prismatic Defense
Hand
Hunding's Rage
Heavy Armor
Legendary

Impenetrable

Glyph of Prismatic Defense
Chest
Hunding's Rage
Heavy Armor
Legendary

Infused

Glyph of Prismatic Defense
Waist
Hunding's Rage
Heavy Armor
Legendary

Impenetrable

Glyph of Prismatic Defense
Legs
Hunding's Rage
Heavy Armor
Legendary

Infused

Glyph of Prismatic Defense
Feet
Hunding's Rage
Heavy Armor
Legendary

Impenetrable

Glyph of Prismatic Defense
Neck
Spriggan's Thorns
Accessories
Legendary

Infused

Glyph of Increase Physical Harm
Ring
Spriggan's Thorns
Accessories
Legendary

Infused

Glyph of Increase Physical Harm
Ring
Spriggan's Thorns
Accessories
Legendary

Infused

Glyph of Increase Physical Harm
Slot
Set
Weapon Type
Quality
Trait
Enchantment
1. Actionbar
Main hand
Spriggan's Thorns
Sword (Two-Handed)
Legendary

Nirnhoned
---
Offhand
Spriggan's Thorns
Sword (Two-Handed)
Legendary

Nirnhoned
---
2. Actionbar
Main hand
Spriggan's Thorns
Sword
Legendary

Decisive
---
Offhand
Spriggan's Thorns
Shield
Legendary
---
---