Favourite
Build Planer is on Patchlevel 7.1.6
Mage assassin
Abilities / Skills
Championsystem
Sets
Clone Build
Show Description
Help
Alliance

Race

Class

Mundusstone

Skill points
0

/ 481
Champion points
0

/ 3600
Class

Please select a class in the top menu.

Weapon

Two Handed
One Hand and Shield
Dual Wield
Bow
Destruction Staff
Restoration Staff

Armor

Light Armor
Medium Armor
Heavy Armor

World

Legerdemain
Soul Magic
Werewolf
Vampire
Scrying
Excavation

Alliance War

Guild

Thieves guild
Dark Brotherhood
Fighters Guild
Mages Guild
Undaunted
Psijic-Order

Racial

Please select a race in the top menu.

Craft

Alchemy
Blacksmithing
Clothing
Woodworking
Provisioning
Enchanting
Jewelcrafting
Build description
Spécialisé pour la cité impériale et dans une moindre mesure pour Cyrodil.

Le principe est de pouvoir farmer en cyrodil seul pour maximiser les gains de pierres de tel var.
Pour ça il faut être capable de tuer rapidement une cible (mob ou joueur) et de disparaître facilement au moindre danger.
Le plus important c'est le stuff (à savoir que les armes à deux mains comptent pour 2 pièces):
- 5 pièces d'acuité mécanique pour faire 100% de CC d'entrée de jeu
- 2 pièces du Balorgh pour faire de l'ultime une arme de destruction massive
- 5 pièces du trameur pour combler le manque de pénétration magique (car on évite les compétences qui préviennent l'ennemie qu'on va l'attaquer comme la marque mortelle ou la ponction. La pénétration magique c'est toujours plus balèze que les dégâts tant qu'on n'en prend pas trop, là ça fait un total de 5000 avec la pierre de l'amant donc c'est parfait)

Les potions sont essentielles dans ce build:
- Essence de détection pour recharger les ultimes (voir passifs), ganker les gankeurs (hyper jouissif), et pour sorcellerie majeure
- Une potion quelconque mais rapide et pas chère pour recharger les ultimes (voir passifs)

Il faut être au stade 2 du vampirisme ni plus ni moins car c'est le meilleur compromis entre les bonus/malus passifs du vampire

On ne cherche pas à avoir un gros taux de critique car on a pas mal de CC assurés mais beaucoup de dégâts et de contrôles.

Set 2: Toujours faire en sorte d'avoir le tir spectral chargé ce qui donne 10% de dégâts critiques (ça reste chargé même quand la compétence est inactive, il suffit de la réactiver). A ne pas faire d'entrée mais on peut se rendre invisible, faire le tir spectral, se rendre à nouveau invisible puis exécuter avec le set 1 et là ça fait très mal.
les deux dernières compétences permettent de devenir une vrai petite souris insaisissable quand ça tourne mal.
Le reste c'est que du buff à lancer dans le bon ordre.

Set 1: Chaque compétence a son utilité pour une situation donnée. On entame avec l'ultime pour coller des dégâts dévastateurs et augmenter les suivants, on se soigne passivement avec le siphon, on contrôle puis on exécute après s'être rendu invisible.
Action Bars
1

1

2

3

4

5

R
2

1

2

3

4

5

R
Champion Rank:
0
Attributes
Magicka

Health

Stamina

Sets
Passive Abilities
No passive abilities selected
Spent:
0
Back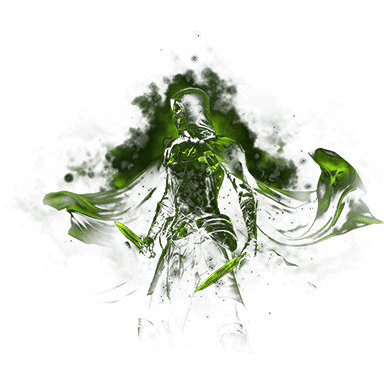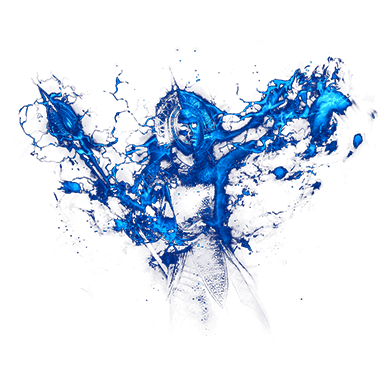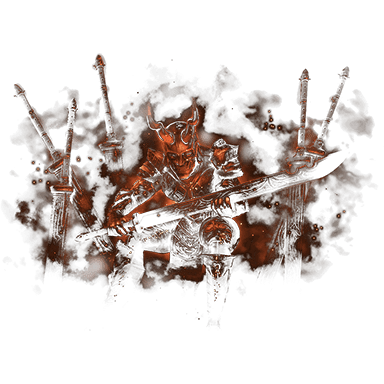 Craft

0
Warfare

0
Fitness

0
Hold down the shift key to unlock the next rank.
Set parts
Here you can find the overview of the set parts that are suggested for this build.
Slot
Set
Armor Type
Quality
Trait
Enchantment
Slot
Set
Weapon Type
Quality
Trait
Enchantment
1. Actionbar
2. Actionbar