Favourite
Build Planer is on Patchlevel 8.2.5
Nachtklinge 1HS Tank (outdated)
Abilities / Skills
Championsystem
Sets
Clone Build
Show Description
Help
Alliance

Race

Class

Mundusstone

Skill points
0

/ 484
Champion points
0

/ 3600
Class

Please select a class in the top menu.

Weapon

Two Handed
One Hand and Shield
Dual Wield
Bow
Destruction Staff
Restoration Staff

Armor

Light Armor
Medium Armor
Heavy Armor

World

Legerdemain
Soul Magic
Werewolf
Vampire
Scrying
Excavation

Alliance War

Guild

Thieves guild
Dark Brotherhood
Fighters Guild
Mages Guild
Undaunted
Psijic-Order

Racial

Please select a race in the top menu.

Craft

Alchemy
Blacksmithing
Clothing
Woodworking
Provisioning
Enchanting
Jewelcrafting
Build description
Sets: Fußsoldat + Histrinde/Unerschrockene Bastion/Weißplanke je nach belieben.

Je nach Punkteverteilung und Buffs kann man mit der Skillung auf bis zu 30k HP kommen und mit dem "Erneuernden Pfad" permanent Rüstung und Magieresistenz am Cap halten. Zudem hat man immer den starken Ausweichen-Buff in Kombi mit zusätzlich Rüstung/Magieresi (kleiner Buff).

Traits sollten so gewählt werden, dass man mit beiden Buffs an das Def-Cap kommt. Der Rest sollte dem Standard entsprechend mit Göttlich/Erfüllt versehen werden.
Die Glyphen werden in dieser Skillung mit Ausdauer und HP so ausgeglichen, dass man sich stabil genug fühlt und dabei noch komfortable Ressourcen hat. (Ich habe 1 Magickaglyphe auf meinen Schilden, die hilft mir enorm bei meinen ganzen Magickaskills!)

In einfachen Instanzen (alle normalen, Vets, ÄA, HelRa) ist diese Skillung absolut souverän. Man ist praktisch kaum tot zu bekommen, und erhält stark erhöhte Heilung. Für gewöhnlich bevorzuge ich einen HP Pool von etwa 25k HP, was mir genügend Ausdauer lässt um anständig mit meinen Skills zu spammen. Speziell durch die fehlende DK Kette ist die hohe Mobilität mit CC-Fähigkeit durch "Invasion" Gold wert. Auch für SO ist diese Skillung geeignet. Je nach Gruppe können da noch ein paar Skills variieren. Es empfiehlt sich an der Stelle auch auf mind. 30k HP zu kommen.

Generell kann auf Invasion durch den Unerschrockenen-Spot ausgetauscht werden, was in einigen Situationen sinnvoller ist.
Bei Bossen tausche ich für gewöhnlich Invasion durch Mörderklinge (wichtig - Ausdauermorph!) aus, was mir speziell in Executephase für einen Tank zu wahnsinns DPS verhilft.

Als Bufffood empfehle ich Triple-Reg. Diese sind sehr angenehm für das Ressourcenmanagement. Setzt man viel auf Auslaugende Schläge und/oder hat generell keine großen Ressourcenprobleme, ist Triple-Stat natürlich viel besser, dank Schaden+Survivability!

Vorgehen allgemein bei Trashgruppen:
Eröffnen mit Vulkanrune, hinlaufen und zwischen Gruppe und Mobs den Pfad legen (so, dass es die Mobs auch noch erwischt), gefolgt von 1-2 Essenzsögen. Das gewährt anständige Initialaggro. Nun wird durchgespottet mit der Priorität der gefährlichen Mobs natürlich. GGf. Schleier legen. Alle Buffs werden selbstverständlich aufrecht erhalten. Danach wird dann Essenzsog gespammt. Durch das Ulti Seelenernte auf der AoE Leiste füllt man in diesen Situationen sehr schnell sein Ultimate wieder auf und kann es sehr häufig verwenden.

Vorgehen bei Bossen:

Spot und Buffs aufrecht erhalten. Schildschläge Spammen. Dank der Auslaugenden Angriffe füllt man damit beide Ressourcen auf und verbraucht praktisch nix. Bringt nebenbei 2.5-3k DPS und heilt dank CP-Passiv noch zusätzlich.
Ab Executephase wird Mörderklinge gespammt.
Es empfiehlt sich bei Bossen Seelenernte durch Seelenfessel auszutauschen. Dieses Ultimate ermöglicht einen auch mal ohne Heiler in diversen kritischen Situationen seinen HP Pool wieder zu füllen!
Action Bars
1

1

2

3

4

5

R
2

1

2

3

4

5

R
Champion Rank:
0
Attributes
Magicka

Health

Stamina

Sets
Passive Abilities
No passive abilities selected
Spent:
0
Back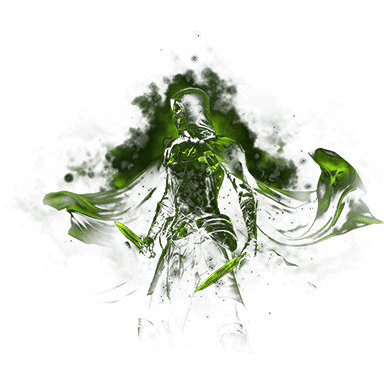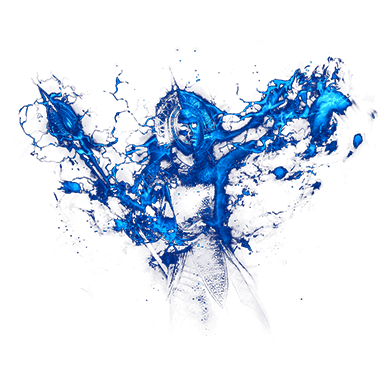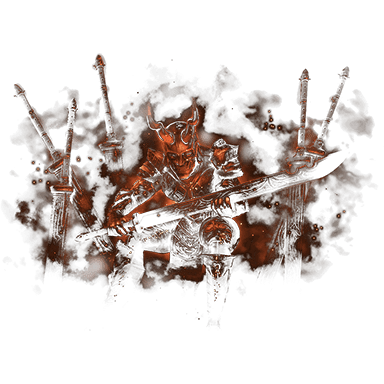 Craft

0
Warfare

0
Fitness

0
Hold down the shift key to unlock the next rank.
Set parts
Here you can find the overview of the set parts that are suggested for this build.
Slot
Set
Armor Type
Quality
Trait
Enchantment
Slot
Set
Weapon Type
Quality
Trait
Enchantment
1. Actionbar
2. Actionbar