Favourite
Build Planer is on Patchlevel 9.0.5
Heilender Magier
Abilities / Skills
Championsystem
Sets
Clone Build
Show Description
Help
Alliance

Race

Class

Mundusstone

Skill points
0

/ 541
Champion points
0

/ 3600
Class

Please select a class in the top menu.

Weapon

Two Handed
One Hand and Shield
Dual Wield
Bow
Destruction Staff
Restoration Staff

Armor

Light Armor
Medium Armor
Heavy Armor

World

Legerdemain
Soul Magic
Werewolf
Vampire
Scrying
Excavation

Alliance War

Guild

Thieves guild
Dark Brotherhood
Fighters Guild
Mages Guild
Undaunted
Psijic-Order

Racial

Please select a race in the top menu.

Craft

Alchemy
Blacksmithing
Clothing
Woodworking
Provisioning
Enchanting
Jewelcrafting
Build description
... Skillung noch nicht komplett eingetragen bzw. ausgearbeitet...

... Probiere gerade herum..

Der Magier ist momentan auf Level V8. Die Skillung verwende ich jetzt auch nur zum Leveln. Später werde ich sicher noch mal einige Punkte anders einsetzen.

Ich spiele den Magier als gemischten Heiler / DD mit Fokus auf das heilen. Bin ich mal allein unterwegs was bei mir äußerst selten vorkommt muss ich natürlich meine Aktionsleisten entsprechend umbauen, ich habe dann aber immer noch durch den Heilstab die Möglichkeit mich recht gut am leben zu halten... ;-)

Aktionsleisten:
Wie oben schon angedeutet habe ich da keine festen "Leistenbelegungen", das passe ich immer individuell an, je nach dem ob ich alleine oder in der Gruppe unterwegs bin und was ich gerade vorhabe zu machen.

Aber "Inneres Licht" ist auf beiden Aktionsleisten :-)

Meist habe ich die Aktionsleisen mit einem Heilstab und einen Zerstörungsstab ausgerüstet aber wie gesagt, des können auch 2 Heilstäbe oder zwei Zerstörungsstäbe sein. Die anderen Waffen habe ich bis her nicht mit Skillpunkten versehen.

Rüstung:

Während ich level habe ich bis her immer einen Mix aus leichter und schwerer Rüstung getragen... (mit ein wenig mehr Punkten in Rüstung fühle ich mich beim Leveln einfach etwas wohler ;-) ) Momentan stelle ich mir bei jedem neuen Veteranen-Level eine neues Set her. Meist ein Mix aus 2 Sets um bei einem den 4 er Boni (mit Waffe) und bei anderen den 3 er Boni zu erhalten. Im Questgebiet versuche ich dann immer ein weiteres Set 2 Ringe + Halskette zu erhalten bzw. zu vervollständigen. Ich denke das ich später komplett auf leichte Rüstung umsteigen werde um dann die Boni voll ausnutzen zu können.

Kämpfe:

Gruppe:
Meinen Magier spiele derzeit meist in einem 2er Team zusammen mit einem Drachenritter und wir kommen sehr gut durch die Level-Gebiete. Ich kann mit Kristallscherbe den DK im Kampf prima aus der Ferne unterstützen. Bei zwei drei Gegnern Wechsel ich dabei immer wieder mal das Ziel um den schaden "gleichmäßig zu verteilen".

Bei vielen Gegnern nutze ich Zauber bzw. Angriffe die Flächenschaden verursachen.

Je nach Situation streue ich dann eine Heilung ein oder gebe dem Partner ein Schild. Aber meist sind die Gegner so schnell down, das ich gar nicht bzw. nur sehr wenig heilen muss. Während wir zur nächsten Gegnergruppe laufen kann ich immer noch unsere Lebensbalken auffüllen. ;-) Wir haben so eigentlich kaum echte Erholungspausen nötig. :-)

Gegen die Totenkopf-Gegner bzw. bei Dolmen konzentriere ich mich dann schon mehr auf das heilen, mach aber zwischendurch auch etwas schaden, immer alles Abhängig vom Gegner natürlich.

... da kommt noch was....
Solo:

PvP:
Action Bars
1

1

2

3

4

5

R
2

1

2

3

4

5

R
Champion Rank:
0
Attributes
Magicka

Health

Stamina

Sets
Passive Abilities
No passive abilities selected
Spent:
0
Back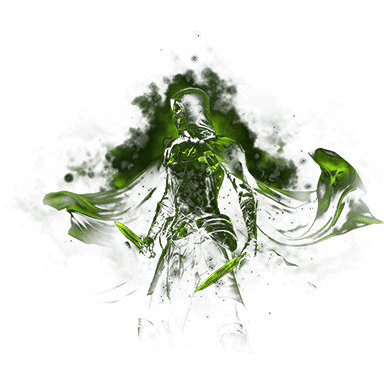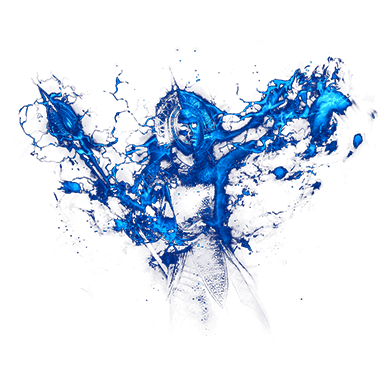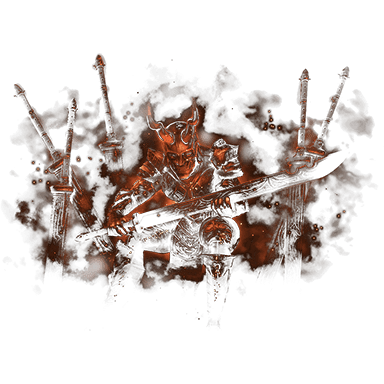 Craft

0
Warfare

0
Fitness

0
Hold down the shift key to unlock the next rank.
Set parts
Here you can find the overview of the set parts that are suggested for this build.
Slot
Set
Armor Type
Quality
Trait
Enchantment
Slot
Set
Weapon Type
Quality
Trait
Enchantment
1. Actionbar
2. Actionbar