Favourite
Build Planer is on Patchlevel 8.3.5
Corona Magplar
Abilities / Skills
Championsystem
Sets
Clone Build
Show Description
Help
Alliance

Race

Class

Mundusstone

Skill points
0

/ 484
Champion points
0

/ 3600
Class

Please select a class in the top menu.

Weapon

Two Handed
One Hand and Shield
Dual Wield
Bow
Destruction Staff
Restoration Staff

Armor

Light Armor
Medium Armor
Heavy Armor

World

Legerdemain
Soul Magic
Werewolf
Vampire
Scrying
Excavation

Alliance War

Guild

Thieves guild
Dark Brotherhood
Fighters Guild
Mages Guild
Undaunted
Psijic-Order

Racial

Please select a race in the top menu.

Craft

Alchemy
Blacksmithing
Clothing
Woodworking
Provisioning
Enchanting
Jewelcrafting
Build description
Keep distance from your enemies, burn them with heavy attacks.

FOOD: Jewels of Misrule (Health + mag and stam recovery)
POTS: Alliance Spell Draughts (all magicka buffs)

FRONT BAR: Inferno Staff
1.- Radiant Magelight: Just a good PVP reveal
2.- Aurora Javelin: Keep your enemies away
3.- Purifying Light: MAIN SOURCE OF DAMAGE. It scales with Spell Damage.
4.- Crushing Weapon: For the Major Breach buff, use this + 1 light attack each 5 seconds.
5.- Radiant Opression: This is your EXECUTE. Use it when your enemy got low HP.
ULTI: Ice Comet. Great damage and a way to CC your enemies.

BACKBAR: Resto staff
1.- Honor the Dead: MAIN HEAL, it will also proc Olorime.
2.- Living Dark: Main way of keeping you alive when outnumbered.
3.- Extended Ritual: Clean harmful effects, this will proc Mara's Balm.
4.- Channeled Focus: Main resistance buff, it will also give you a huge mag recovery, keep this at all times.
5.- Race against time: Need for speed? This is the one, it will also removes snares and will proc Mara's.
ULTI: Life Giver: In order to get the best out of this ulti you MUST spend skill points in Regeneration, Blessing and Steadfast morphs, no need to slot them, just spend the skill points.

ROTATION:
A) Start in backbar.
Pre buff: Channeled Focus. (cooldown: 25 seconds)
Heal yourself to proc Olorime (cooldown: 20 seconds)
Chug your potion. (cooldown: 31 seconds)
Hit your target with a light attack to proc your weapon enchantment. (cooldown: 5 seconds)

B) Swap to front bar.
Cast Purifying Light on your enemy. (cooldown: 6 seconds)
Cast Crushing Weapon. (cooldown: 5 seconds)
Light attack.
ICE COMET (if you have enough ulti)
Then Heavy Attacks until Purifying Light is over. (don't wait the whole animation, release it at 1.6 sec)
Use Radiant Opression if your enemy is under 50% HP.

Note: Pay attention to the cooldowns, specially to the backbar enchantment.

ODD CONDITIONS:
If you're facing a NB use Magelight at the begining of your front bar rotation.
If you're outnumbered use Javelin to keep enemies away and cast Living Dark on yourself.
Casting Race Against Time is essential to your survival.
Action Bars
1

1

2

3

4

5

R
2

1

2

3

4

5

R
Champion Rank:
0
Attributes
Magicka

Health

Stamina

Sets
5x

Mara's Balm

4x

Perfected Vestment of Olorime

2x

Willpower

1x

Markyn Ring of Majesty
Passive Abilities
No passive abilities selected
Spent:
0
Back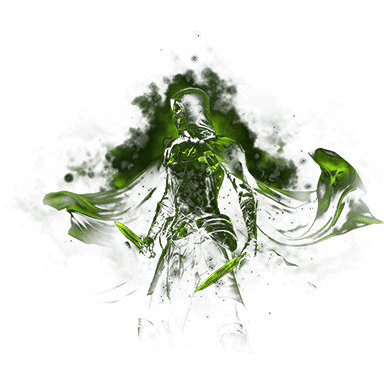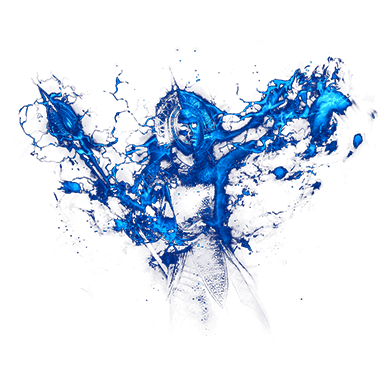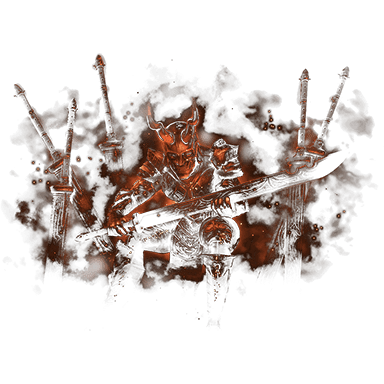 Craft

0
Warfare

0
Fitness

0
Hold down the shift key to unlock the next rank.
Set parts
Here you can find the overview of the set parts that are suggested for this build.
Slot
Set
Armor Type
Quality
Trait
Enchantment
Head
Mara's Balm
Heavy Armor
Legendary

Reinforced

Glyph of Prismatic Defense
Shoulders
Perfected Vestment of Olorime
Light Armor
Legendary

Impenetrable

Glyph of Magicka
Hand
Perfected Vestment of Olorime
Light Armor
Legendary

Impenetrable

Glyph of Magicka
Chest
Mara's Balm
Heavy Armor
Legendary

Reinforced

Glyph of Prismatic Defense
Waist
Perfected Vestment of Olorime
Light Armor
Legendary

Impenetrable

Glyph of Magicka
Legs
Mara's Balm
Heavy Armor
Legendary

Reinforced

Glyph of Prismatic Defense
Feet
Mara's Balm
Heavy Armor
Legendary

Impenetrable

Glyph of Magicka
Neck
Mara's Balm
Accessories
Legendary

Infused

Glyph of Increase Magical Harm
Ring
Markyn Ring of Majesty
Accessories
Mythic

Infused

Glyph of Increase Magical Harm
Ring
Willpower
Accessories
Legendary

Infused

Glyph of Increase Magical Harm
Slot
Set
Weapon Type
Quality
Trait
Enchantment
1. Actionbar
Main hand
Willpower
Flame Staff
Legendary

Sharpened

Glyph of Poison
Offhand
Willpower
Flame Staff
Legendary

Sharpened

Glyph of Poison
2. Actionbar
Main hand
Perfected Vestment of Olorime
Healing Staff
Legendary

Infused

Glyph of Weapon Damage
Offhand
Perfected Vestment of Olorime
Healing Staff
Legendary

Infused

Glyph of Weapon Damage