Favourite
Build Planer is on Patchlevel 8.2.5
The Cleric
Abilities / Skills
Championsystem
Sets
Clone Build
Show Description
Help
Alliance

Race

Class

Mundusstone

Skill points
0

/ 484
Champion points
0

/ 3600
Class

Please select a class in the top menu.

Weapon

Two Handed
One Hand and Shield
Dual Wield
Bow
Destruction Staff
Restoration Staff

Armor

Light Armor
Medium Armor
Heavy Armor

World

Legerdemain
Soul Magic
Werewolf
Vampire
Scrying
Excavation

Alliance War

Guild

Thieves guild
Dark Brotherhood
Fighters Guild
Mages Guild
Undaunted
Psijic-Order

Racial

Please select a race in the top menu.

Craft

Alchemy
Blacksmithing
Clothing
Woodworking
Provisioning
Enchanting
Jewelcrafting
Build description
https://xynodegaming.com/cleric
If you have played fantasy RPGs or MMORPGs or even tabletop fantasy games in the last 20-30 years, you will know that MOST of the time, generally, HEALER-type characters follow one of TWO particular aesthetics.
They are either medium armor with forest/nature type healing spells (a druid/shaman) OR they tend to be battle-hardened Templar/Cleric/Priest type characters with a LOT of protection and heavy armor, usually with a mace and shield or sometimes a two-handed mace. Either way, when it comes to a war priest-type character, the healer is usually as tough as the tank! Making both supporting roles the hardest to kill since they are the ones responsible for your party's survival!
In the Elder Scrolls Online people have assumed that a "healer" must be in LIGHT armor. Well, this is both FALSE and against the traditional expectation of a healer in MOST fantasy scenarios. There is not a SINGLE light armor passive in the game that boosts healing as a stat. The only one remotely beneficial would be the critical chance bonus but that is only 1% per piece anyway, and it relies on a dice roll, not a raw flat bonus. This is really not that useful at all when you already have a low crit chance and are not building for crit as a rule (which we are not) Our crit is incredibly low so a tiny bonus won't actually boost us overall and will fail more times than it is useful.
However! medium armor now DOES have a "healing done" bonus along with a "spell damage" bonus. BOTH of which DO boost healing! While this is great, where does the heavy come into play? Well, the heavy armor improves your survival, compliments a couple of healing abilities in the Templar skill lines by having high health (rune focus for example heals more based on high health), has resistance and recovery bonuses for getting hit, and above all…adds 4% extra return from your heavy attack per piece! That's right, 5x heavy armor pieces boost your ability to get BACK resources from your heavy attacks by 20% and make you stronger with NO negative effects towards healing done vs the light armor passives.
Light armor has passives to recovery and reduction to cost but you do NOT want to be spamming as a healer anyway. If you understand your restoration staff's passives and utilize them properly, you will know that Major Mending (16% increase to the healing done) is what you get from a heavy attack with a Restoration staff. This means heavy first, heal second, will make for MUCH stronger healing.
If we are heavy attacking we don't need loads of recovery and the heavy armor gives us MORE back for doing so! One heavy attack means BIGGER heals and MORE resources. It's a win-win. No squish, healing boosted, resources maintained!
Overall the potential gain from heavy attacks from a Restoration Staff, using heavy armor during off balance also, is insane. During off-balance situations you can get back 30% from Restoration passives, 20% from heavy passives, and 50% from off balance all at once! That's a LOT of REALLY easy resource management. And if you are not using heavies, then you are not utilizing the strength potential of your heals anyway and doing it wrong. If you want to be a strong healer with a restoration staff, make SURE you heavy attack else you are NOT getting that 16% increase to ALL heals.
So keep it simple… lay down your HOTs (heal over time skills), use the big heals when you need to, and KEEP heavy attacking! Major mending all day long and never run out of resources! And unlike squishy healers, your survival is so high that you don't have to do backflips and block all day long through trivial mechanics that would normally kill you!
We also have a 1 hand and shield back bar weapon meaning we have more defensive-based skills if we need them! Not to mention of course while the Restoration staff does have mending and other passives, we DO have more spell damage on the 1 hand and shield bar to close the gap while not using the Restoration Staff. We have single burst heals and AOE burst heals for any situation and at the same time, we ALSO have constant AOE heals so long as you maintain them.
If things go wrong, you are SO powerful that you can take punches while getting people up off the ground. Just remember while resurrecting people you MUST maintain ground HOTs in order to help keep the group alive while you are busy elsewhere. We can pick up a single body on the ground in less than 3 seconds based on our class and Champion points to which is a big plus in emergencies.
The sets we are using massively promote survival for the group with a set that CONSTANTLY stacks damage shields (yes multiple people in the group can use this at once for more stacks) and just for healing, we can constantly keep the enemy's weapon/spell damage DOWN meaning your group gets hit for less!
So if you want to go back to the old-school heavy armor yet MORE than capable healer to really re-live those proper fantasy aesthetics, then look no further because finally it can be done! Your heals are NO weaker than using light armor, and in fact, with the two mediums we are using as well…ours are STRONGER!
This is a full PVE build and it can be used in ALL content while farming the loot can actually be done on NORMAL!
Important notes:
Massive resource gain with the heavy attack from Restoration Staff and Heavy Armor passives.
Heavy attacking produces a self-buff for much stronger heals so KEEP heavy attacking!
BIG AOE heal over time skills and HIGH burst heal potential as and when required.
Fast resurrection capability (be sure to leave heals on the ground while ressing).
VERY high health and resistances making you as capable as any tank when considering survival.
Protection ultimate for the group.
Personal shield protection ultimate to help with recovery in an emergency.
Resource management for the group with bubbles, spears, and minor magic steal on TAP!
Re-live those true DnD days where a healer was NOT the weakest person in the room!
Action Bars
1

1

2

3

4

5

R
2

1

2

3

4

5

R
Champion Rank:
0
Attributes
Magicka

Health

Stamina

Sets
6x

Healing Mage

5x

Lunar Bastion

2x

Nightflame
Passive Abilities
No passive abilities selected
Spent:
0
Back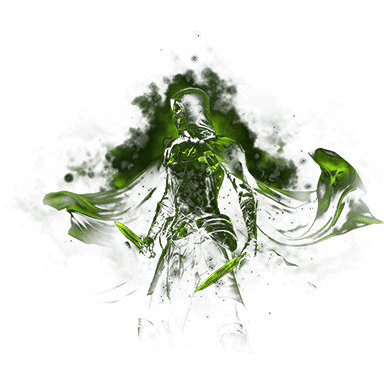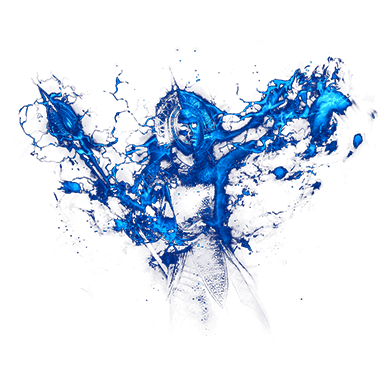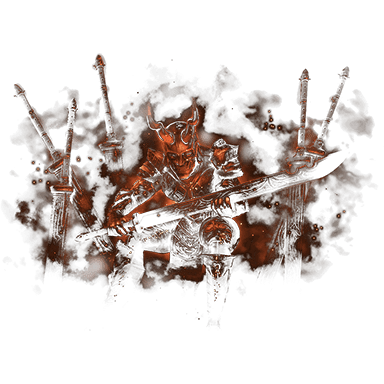 Craft

0
Warfare

0
Fitness

0
Hold down the shift key to unlock the next rank.
Set parts
Here you can find the overview of the set parts that are suggested for this build.
Slot
Set
Armor Type
Quality
Trait
Enchantment
Head
Nightflame
Medium Armor
Legendary

Divines

Glyph of Magicka
Shoulders
Nightflame
Medium Armor
Legendary

Divines

Glyph of Magicka
Hand
Lunar Bastion
Heavy Armor
Legendary

Divines

Glyph of Magicka
Chest
Lunar Bastion
Heavy Armor
Legendary

Divines

Glyph of Magicka
Waist
Lunar Bastion
Heavy Armor
Legendary

Divines

Glyph of Magicka
Legs
Lunar Bastion
Heavy Armor
Legendary

Divines

Glyph of Magicka
Feet
Lunar Bastion
Heavy Armor
Legendary

Divines

Glyph of Magicka
Neck
Healing Mage
Accessories
Legendary

Arcane

Glyph of Magicka Recovery
Ring
Healing Mage
Accessories
Legendary

Arcane

Glyph of Magicka Recovery
Ring
Healing Mage
Accessories
Legendary

Arcane

Glyph of Magicka Recovery
Slot
Set
Weapon Type
Quality
Trait
Enchantment
1. Actionbar
Main hand
Healing Mage
Healing Staff
Legendary

Powered

Glyph of Weapon Damage
Offhand
Healing Mage
Healing Staff
Legendary

Powered

Glyph of Weapon Damage
2. Actionbar
Main hand
Healing Mage
Axe
Legendary

Defending

Glyph of Absorb Stamina
Offhand
Healing Mage
Shield
Legendary

Defending

Glyph of Absorb Magicka