Favourite
Build Planer is on Patchlevel 9.1.5
MagBlade Ackercheck Horns of the Reach
Abilities / Skills
Championsystem
Sets
Clone Build
Show Description
Help
Alliance

Race

Class

Mundusstone

Skill points
0

/ 541
Champion points
0

/ 3600
Class

Please select a class in the top menu.

Weapon

Two Handed
One Hand and Shield
Dual Wield
Bow
Destruction Staff
Restoration Staff

Armor

Light Armor
Medium Armor
Heavy Armor

World

Legerdemain
Soul Magic
Werewolf
Vampire
Scrying
Excavation

Alliance War

Guild

Thieves guild
Dark Brotherhood
Fighters Guild
Mages Guild
Undaunted
Psijic-Order

Racial

Please select a race in the top menu.

Craft

Alchemy
Blacksmithing
Clothing
Woodworking
Provisioning
Enchanting
Jewelcrafting
Build description
Last Update: 28.08.2017

Rasse: Dunmer / Dunkelelf bzw ab Horns of the Reach auch Hochelf mit zwei Blitzstäben

Equip: Verschiedene Möglichkeiten und ab Horns of the Reach (s.u.) noch eine weiter Equip Möglichkeit.
Kombinationen aus Äther (3-4) ODER Mondtänzer (3-4) plus Brandzauberwerber (5) ODER Verletzender Magier (5), möglich. Monsterset: Grothdarr, Illambriss, Valkyn Skoria. Empfohlene Waffen Mainbar geschärfter Blitzstab MSA, Backbar wenn möglich Maelstromflammenstab geschärft. Supportset (neuer Raid) Meister Architekt.
Illambirss ist seit Morrowind effizienter als vorher, trotzdem macht Grothdarr mehr Schaden. Valkyn Skoria hat den großen Vorteil weil es euch auch noch Leben gibt und ihr im Raid auf Range gehen könnt. Sollte es im Raid also notwendig sein (zu viele Nahkämpfer) zieht ihr Valkyn an und geht auf Distanz.

WICHTIG (Passiva Nutzung!!!):
Regel 1: Eine Fähigkeit aus dem Auslaugen MUSS immer auf jeder Bar sein (Magica plus 8%)
Regel 2: Eine Fähigkeit aus dem Meuchelmord MUSS immer auf jeder Bar sein (Crit Chance 2% pro Fähigkeit + 10% Crit Schaden)
Regel 3: Eine Fähigkeit aus dem Zerstörungsstab MUSS immer auf jeder Bar sein (8% Single Target Damage)

Horns of the Reach:
Mit dem neuen kleinen Addon gibt es nun auch eine andere Equip Möglichkeit. Dieses Equip ist leichter zu farmen bzw herzustellen. Dieses Setup macht auch ein wenig mehr DPS.
Das Setup besteht aus 5 Teilen Julianos in göttlich (herstellbar) und 5 Teilen Unfehlbarer Magierin (Äther) in göttlich ) und einem Teil des Monstersets Molag Kena (WGT Helm oder Schultern über tägliche der Unerschrockenen). Die Waffen sind beide in erfüllt (Verzauberung evtl Magiekraft, Schock oder auch Magieabsorbieren). Ein vorhandener MSA Stab sollte erfüllt oder präzise sein. Frontbar Feuer, Backbar Blitz.


CPs mit Horn of the Reach:
Ritual:
75 Thaumaturge
Lehrling
58 Elementar Experte
44 Elfenblut
43 Magieerosion
Schatten
50 Tumbling
22 Shadow Ward
Liebende
49 Arkanist
49 Tenazität
Turm
50 Kriegsherr
Krieger
Passt das an Raids, Inis, Spielweise individuell an

Mundus: Der Lehrling

Eure AE wird beim Trash jetzt auch eher von durchgezogenen Angriffen mit dem Blitzstab bestimmt. Essenzsog kostet einfach sehr viel und ich werde wahrscheinlich komplett auf diesen Verzichten.

Für die Maelstrohmarena:
Regel 1-3 sind dann nicht mehr unbedingt wichtig. Es geht auch eher ums Überleben. Auf den Leisten ist manchmal weniger mehr, damit man den Überblick nicht verliert. Daher verzichtet auf die Falle und nehmt den Schild aus der leichten Rüstung. Selfheal sollte über Seelenschlingen erfolgen. Ihr nehmt dafür Kraftimpuls raus. Wer noch mehr Heal und Speed will, kann den Windenden Pfad in den Heilenden Morphen. Halte ich nicht für notwendig, da Selfheal ausreichend ist.
Action Bars
1

1

2

3

4

5

R
2

1

2

3

4

5

R
Champion Rank:
0
Attributes
Magicka

Health

Stamina

Sets
Passive Abilities
No passive abilities selected
Spent:
0
Back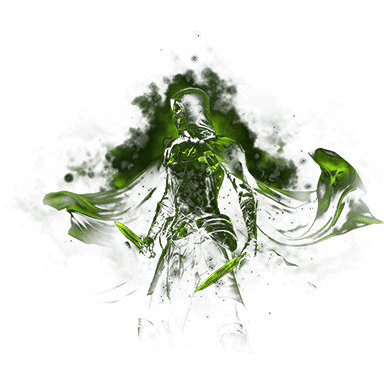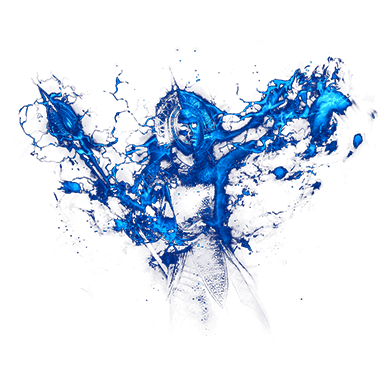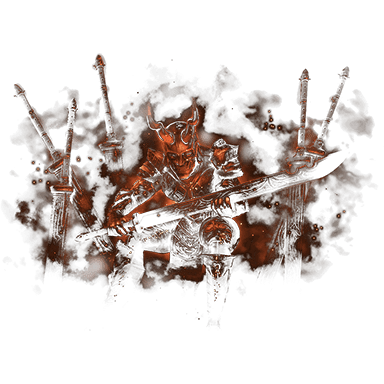 Craft

0
Warfare

0
Fitness

0
Hold down the shift key to unlock the next rank.
Set parts
Here you can find the overview of the set parts that are suggested for this build.
Slot
Set
Armor Type
Quality
Trait
Enchantment
Slot
Set
Weapon Type
Quality
Trait
Enchantment
1. Actionbar
2. Actionbar