Favourite
Build Planer is on Patchlevel 8.0.6
Magicka Zauberer DD im PVE [ohne Pet] Stand: Elsweyr
Abilities / Skills
Championsystem
Sets
Clone Build
Show Description
Help
Alliance

Race

Class

Mundusstone

Skill points
0

/ 481
Champion points
0

/ 3600
Class

Please select a class in the top menu.

Weapon

Two Handed
One Hand and Shield
Dual Wield
Bow
Destruction Staff
Restoration Staff

Armor

Light Armor
Medium Armor
Heavy Armor

World

Legerdemain
Soul Magic
Werewolf
Vampire
Scrying
Excavation

Alliance War

Guild

Thieves guild
Dark Brotherhood
Fighters Guild
Mages Guild
Undaunted
Psijic-Order

Racial

Please select a race in the top menu.

Craft

Alchemy
Blacksmithing
Clothing
Woodworking
Provisioning
Enchanting
Jewelcrafting
Build description
Um eins vorweg zu nehmen, dieser Build ist KEIN Endgame DPS Build. Dieser Build richtet sich nicht an die 2-5% Spieler, die jedem DPS hinterherlaufen, sondern an die Spieler, die einfach nur viel Schaden machen und das Spiel spielen wollen.

Ihr könnt problemlos alle Gruppenverliese in normal und veteran laufen. Auch bei Raids habe ich keine Probleme mit diesem Setup. Einen entsprechenden Build für die Mahlstrom Arena findet ihr separat.

Kopf und Schultern könnt ihr nach belieben tauschen. Wenn ihr lieber mit kompletten Sets spielt, dann tauscht beides entsprechend. Oder aber ihr könnt auch eure Restistenzen höher schrauben, indem ihr zB. die Schulter oder den Kopf vom Skelettpiraten reintauscht. Das ist jedem selbst überlassen.

Sets wie Ilambris zB. sind immer eine gute Wahl.

Rüstung:
- Brust: Netch (leicht, erfüllt, Leben)
- Beine: Netch (leicht, erfüllt, Magicka)
- Schultern: Domihaus (schwer, erfüllt, Magicka)
- Kopf: Grothdarr (mittel, göttlich, Magicka)
- Arme: Julianos (leicht, göttlich, Magicka)
- Gürtel: Julianos (leicht, göttlich, Magicka)
- Schuhe: Julianos (leicht, göttlich, Magicka)
- 2 Ringe: Netch (Magieschaden, Arkan)
- Halskette: Netch (Magieschaden, Arkan)
- 2x Blitzstab: Julianos (nirngeschliffen, Schockschaden)


Speise:
- Einsamkeit-Lachssuppe mit Hirse

Getränk (für Bosse in Inis):
- Essenz der Magiekraft


Hinweise:
- Schwäche gegen die Elemente verringert die Resistenz (zB. bei Bossen)
- Kristallfragmente wird nur genutzt, wenn es progt (leuchtet): Dann wirkt die Fähigkeit sofort (ohne Vorbereitungszeit), erzeugt mehr Schaden und man verbraucht weniger Kosten.
- Durch die Passive "Ausnutzen" in "Dunkler Magie" erhöht sich die Wertung der Chance auf kritische Magietreffer für euch und eure Gruppe bei jeder Aktivierung jeweils 20 Sekunden lang um 1.320.
- Ich spiele eine Hochelfin, da dies mein Mainchar ist und sie mehr Magiekraft besitzt. Wer etwas Probleme mit der Regeneration hat, kann auch Bretonen nehmen (höhere Magickaregeneration und geringere Magickakosten).

Anmerkung zu den Championpunkten:
Die Punkte habe ich meinem persönlichen Stil angepaßt und muss jeder ein wenig für sich variieren. Beispielsweise nutze ich den langen Angriff immer in der Rota, um Magicka aufzuladen. So laufe ich auch nie leer. Entsprechend habe ich auch etwas mehr Punkte in die Angriffsstärke der Stäbe eingesetzt.
Action Bars
1

1

2

3

4

5

R
2

1

2

3

4

5

R
Champion Rank:
0
Attributes
Magicka

Health

Stamina

Sets
Passive Abilities
No passive abilities selected
Spent:
0
Back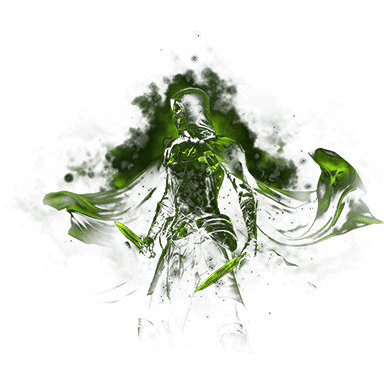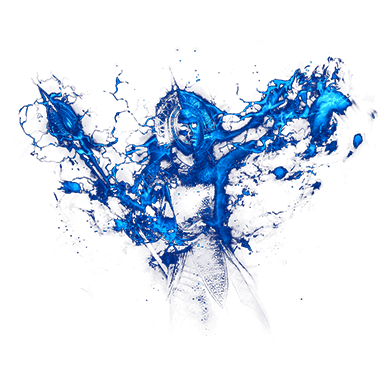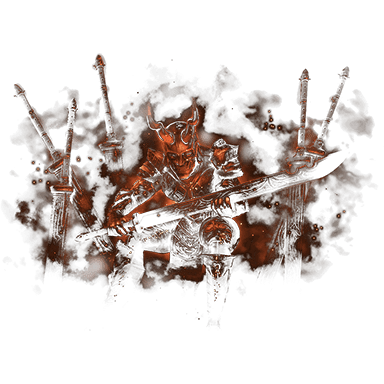 Craft

0
Warfare

0
Fitness

0
Hold down the shift key to unlock the next rank.
Set parts
Here you can find the overview of the set parts that are suggested for this build.
Slot
Set
Armor Type
Quality
Trait
Enchantment
Slot
Set
Weapon Type
Quality
Trait
Enchantment
1. Actionbar
2. Actionbar